Everything you need to know about Sprint's Unlimited Freedom plan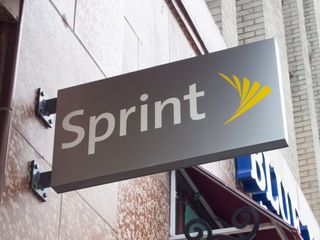 In the United States, there are a lot of companies that can get you and your phone online, but most people use one of the four biggest: AT&T, Sprint, T-Mobile and Verizon. Choosing between them can be difficult. Your first priority should be what service works best in the places you spend your time. It's not worth saving $10 a month if the service is bad. Once you have that sorted, you can look at what each company has to offer and the prices they charge for it.
More: Which unlimited plan should you buy?
Let's take a look at Sprint to see what they can give you and what it will cost.
Note: The details of this plan are current as of January 5, 2018.
Sprint Unlimited Freedom plan details
Unlimited talk, text, and data (with certain restrictions)
Unlimited data for streaming video up to 1080p
Unlimited data for gaming up to 8Mbps
Unlimited data for streaming music up to 1.5Mbps
10GB high-speed mobile hotspot with VPN and P2P support
Add a tablet with unlimited data for $25 per month
Note: These features apply only to new accounts.
Sprint's definition of Unlimited Data means that after you use 23 GB in a single month, your service can be slowed down if you're in a congested area. You'll hear the word throttled used here but you need to know that it's only a temporary deprioritization of your data connection when you're in a busy area. It may not happen at all depending on how many other customers are using the same towers.
Sprint's Unlimited Freedom plan applies only to new customers who are also buying (outright purchases or financing) or leasing phones from Sprint at the time of purchase, and credit approval is required. There is an activation fee of up to $30 per line and the Unlimited Freedom Plan requires eBilling. Current customers can call 1-866-275-1411 with questions about changing their plan.
Sprint offers a 14-day satisfaction guarantee and devices purchased on installments are subject to a $350 early termination fee.
Additional lines can be added to a Sprint Unlimited Freedom plan. Every line has the same benefits outlined above and requires an equipment purchase. Currently, Sprint offers up to four lines for $100 per month, with a fifth line available at no extra charge. Here's a pricing breakdown.
One line of service is $60
Two lines of service is $100
Three lines of service is $100
Four lines of service is $100
Five lines of service is $100
Sprint notes that this pricing lasts until January 31, 2019. After that date, your first line will still cost $60, while subsequent lines will break down like this:
Two lines of service will be $100
Three lines of service will be $130
Four lines of service will be $160
Five lines of service will be $190
Sprint Unlimited Freedom plan add-ons
Sprint's Unlimited Freedom plan is a no-frills option at a low price. There are few extras and add-ons available if you want international options or a few extra features.
Mexico-Canada Plus: Unlimited calls and texts from the U.S. to Mexico and Canada, unlimited messaging to 180 countries and discounted international calling rates from the U.S. for $5 per month
Upgrade your phone every 12 months with a $5 monthly charge with Sprint Flex.
You can also add a subscription to Hulu's limited commercial tier of service, which offers unlimited access to the streaming service's vast TV and movie library at no extra charge. Existing Hulu limited commercial subscribers can link their Hulu account to their Sprint account to take advantage of the offer. You only get one Hulu subscription per eligible Sprint account, and you cannot add a Hulu commercial-free plan or Hulu with Live TV plan.
Sprint also will offer "unlimited access to exclusive artist content not available anywhere else" now that the company has bought one-third of Tidal, though exact details on this aren't yet available.
Updated January 2017: Added updated pricing information, including changes taking effect on January 31, 2019. Added a new overview graphic and a section about Hulu.
Master your iPhone in minutes
iMore offers spot-on advice and guidance from our team of experts, with decades of Apple device experience to lean on. Learn more with iMore!
I'm an RHCE and Electrical Engineer who loves gadgets of all kinds. You'll find my writings across Mobile Nations and you can hit me on Twitter if you want to say hey.