Facebook now lets you better customize what's in your News Feed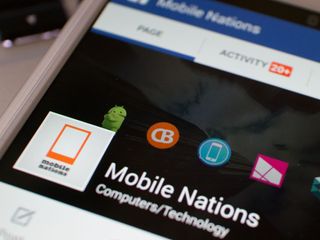 Today Facebook is rolling out a new feature that will give you more control over what you posts you see in your News Feed. You'll now see a list of the top people and pages in your feed, and you'll be given a one-click option to unfollow them if you chose to do so. You can also choose a filtered view for a specific person, group, or page, or hide the dialog completely if you like things the way they are.
With this new addition, you'll have more control over what posts you see in your News Feed. If you aren't into seeing posts from a specific friend, just unfollow them and be done with it — you can always "reconnect" with them at a later time. Facebook will still try to learn your habits to better cater the feed to you as well, but things won't always be perfect.
The new feature is rolling out today on mobile and desktop.
Is this a welcome Facebooking feature? Or do you like things the way they are?
Source: The Next Web
Get the best of iMore in your inbox, every day!
Editorial Director - High Yield
Getting his start writing about BlackBerry in 2008, Adam is the Editorial Director of High-Yield content at Future. Leading an outstanding team, he oversees many of the articles the publisher produces about subscriptions and services – VPN, TV streaming, and antivirus software. From buying guides and how to watch content, to deal news and in-depth reviews. Adam's work can be seen on numerous Future brands including TechRadar, Tom's Guide, T3, TTR, Android Central, iMore, and Real Homes.
A step... But for the love, just let us choose "most recent" as the default and let it stick. How hard is that?

I agree! Most recent is the only way I view FB and get tried of having to select it in the mobile app all the time.

And yet, no mention of Paper. What is Zuck doing? He came out to defend forcing people to download two apps, yet he has an app that can multitask...

What I'd like is to select what type of updates I'd like to see... i.e. i don't want anyone's Likes to appear on my news feed at all and currently FB doesn't allow me to unfollow those, unless I completely unfollow the person... They used to have something like this but it wasn't working very well, they should just fix it