Facebook wants to cut down the number of hoaxes in your News Feed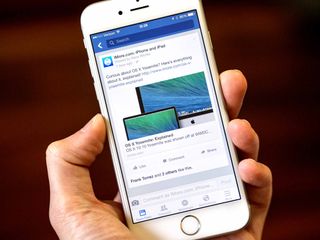 Facebook is making yet another change in its News Feed today, designed to reduce the number of stories that could offer false information or be deliberate hoaxes. This new feature comes a few months after Facebook announced it would give less relevance to News Feed posts that have what it considers to be "click-bait" headlines.
The company described just how it will accomplish this task:
Facebook adds that this new feature should not affect news stories that are designed to be satirical or humorous, so posts from The Onion should be safe.
Source: Facebook
I have been writing professionally about technology and gaming news for 14 years.
The current app sucks even with the 2 week updates, it is leggy takes 3-5 mins to post. I just use a alternative now. Sent from the iMore App

Facebook is getting worse after every single update/change/feature and more and more people are using it.. So sad.. :)

The problem I see with this flagging is that I can see political stories being deliberately labelled as false or being deleted resulting in Facebook not showing them. We'll have to see how the actual implementation works.
Thank you for signing up to iMore. You will receive a verification email shortly.
There was a problem. Please refresh the page and try again.