Facebook will add an 'unsend' feature to Messenger in the coming months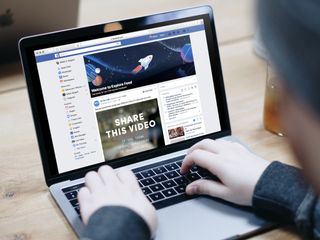 Facebook's found itself in an ocean of hot water lately. Following scandals with Cambridge Analytica and being discovered of storing call and text logs for Android users of its Messenger app, it was reported that Facebook was secretly deleting Messenger messages sent by Mark Zuckerberg and other executives at the company.
This news didn't sit all that well with a lot of users, and to make good, TechCrunch reports that Facebook will roll out an "unsend" feature to Messenger at some point this year.
We don't know how this will work just yet, but it's likely you'll be given x amount of time to revoke a message that you send so it disappears from you and your recipient's eyes.
Facebook already offers something similar with its Secret Message feature for encrypted chats, as this allows you to set messages to automatically expire after a certain amount of time. Facebook says it's "discussed this feature several times" and that —
TechCrunch notes that the feature will be available in "several months", so we'll be sure to keep an eye out for when it eventually drops.
Get the best of iMore in in your inbox, every day!
When Joe isn't acting as the News Editor for Android Central, he can be found helping out with articles here and there at iMore. He was last spotted at Starbucks surrounded by peppermint mochas. Have a tip? Send an email to joe.maring@mobilenations.com!
Wait, not attacking the creator of this post directly, but wasn't this fanblog literally D***riding on the #deletefacebook fad like 2-3 weeks ago??

Generally the idea is to try and be unbiased. They provided the articles about removing your Facebook account, sensationalising the title with the #deletefacebook, but they will still provide articles about how to use certain features on Facebook for those who wish to keep using the service.
Thank you for signing up to iMore. You will receive a verification email shortly.
There was a problem. Please refresh the page and try again.