Your next fitness tracker: What to do — and NOT do — before you buy!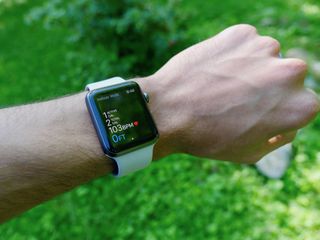 The potential health benefits of having a fitness tracker can be tempting (especially if you've got a resolution to stick to), but there are some things you should consider before buying something that could end up being nothing more than an expensive piece of wrist jewelry. Whether you're planning to buy a brand new fitness tracker or have one you'd like to get more use out of, we've got a couple tips to help improve your experience!
Do: Research and understand your fitness tracker
Before you even think about clicking the buy button on a fitness tracker, do some research. Think about what you're hoping to get out of your device — do you want it to track your sleep? Does it need GPS tracking? Is the design important to you? — before buying a product that might just end up in a drawer.
Check out our guide on buying the best fitness trackers if you need some help:
Ultimate guide to buying the best fitness trackers
When you finally do get your device, take time to read through the information included in the package and during the initial setup. This isn't IKEA furniture — you don't want to skip the instructions. You might miss out on functionality that can help make your readings more accurate and improve your experience! You're only hurting your chances of getting the most out of your fitness tracker if you skip over the instructions.
Don't: Buy a fitness tracker with features you don't need
Fitness trackers can get pricey quickly, but you needn't spend money on features you don't need. If you don't foresee yourself tracking your workouts on a map, you probably don't need GPS. If you don't want notifications and alerts on your wrist, you probably don't need to buy a smartwatch-style fitness tracker. If you don't plan on swimming with your fitness tracker, maybe you don't need to buy the pricier, water-resistant tracker.
Do: Know your fitness tracker's limitations
Remember what we said before about swimming with your fitness tracker? If you do plan on swimming with your fitness tracker or taking it on some dusty trails, you need to know its limitations. Most wearables will come with an IP (International Protection / Ingress Protection) rating that describes the device's protection against both solids (like dust) and liquid (like water and sweat).
You can check out either of the following links to learn more about IP ratings:
Don't: Underestimate the importance of a fitness tracker's design
A good fitness tracker is something you're going to wear all the time because it's meant to constantly track your activity. You might think the chunky black fitness tracker is fine during workouts, but what about when you're out and about? If you want your fitness tracker to blend in or stand out, you'll need to consider this before purchasing. There are incredibly fashionable fitness trackers, there are incredibly tiny fitness trackers, and there are incredibly feature-packed and incredibly ugly fitness trackers. Your goals — both fitness and fashion — should inform your purchasing decision.
Comfort, design, color, material, weight, and placement are just some of the factors to keep in mind while you're deciding on a tracker. If you already wear a watch, a bracelet, a ring, or any other type of jewelry, think about how and why you wear it and use that to help you decide on a fitness tracker.
Do: Wear the darn thing!
Flashback to the part where we said you should be wearing the fitness tracker at all times … if you want to get the most out of your fitness tracker, you need to let it do its job. A fitness tracker takes in multiple data points over the course of a day and most get smarter over time. The more data you let the device collect, the better it'll help you track and achieve your goals. If you get a device with sleep-tracking functionality, it's obviously especially important to wear it constantly — it can't track your sleep if it's off in a drawer!
Trust us: It's super satisfying to open your activity tracking app and see graphs and charts of months and months of activity. You get to see progress and history all in one glimpse.
Don't: Let it stress you out
Gamification of fitness is fun … until it starts to stress you out. If you've ever read an article about getting healthy or starting to exercise, you've probably read some variation of the following: Ease into things. If you start with unattainable goals, you'll burn out before you make a habit out of exercise. The same applies for fitness tracking. You don't want to set huge step goals or unrealistic calorie burns, you should start small and work your way up. If you're constantly focusing on your fitness tracker and regularly find yourself stressed and discouraged, you should probably change up your methods and adjust your goals.
You're more likely to make a habit out of exercise if you feel good (internally) about it. It's OK for your muscles to ache and your body to feel tired; it's not OK if the fitness tracker ends up being a source of frustration and disappointment.
Do: Build on your healthy habits
Once you've started hitting your goals and find your routine, don't stagnate! Continue to build on your progress. Newer fitness trackers often include a built-in "fitness coach" that uses your data to help you build a fitness plan that ramps up over time. If your fitness tracker doesn't include a fitness coach, consider ramping up your goals over time. Take that step count to the next level, increase the calorie burn (if it's part of your plan), or extend your workouts in small increments.
You can also take the data collected by your fitness tracker and integrate it with other apps and services to get a clearer picture of your overall health and fitness. Apple's Health app is a great way to combine this data.
You can read everything you need to know about the Health app in our ultimate guide:
Health App: The Ultimate Guide
Don't: Forget to take a break
This is an extension of our tip on not letting a fitness tracker stress you out. Fitness trackers are good at encouraging activity and exercise but you shouldn't overexert yourself. Be sure to rest, relax, and recuperate.
You might find it worthwhile to pick a day each week where you completely ignore your fitness tracking data. Give your mind and body a break; rest is just as — if not more — important than the exercise.
Additions? Thoughts?
If you've got any do's and don'ts that didn't make our list, be sure to share 'em in the comments below!
Fitbit
○ Fitbit Buyers Guide
○ Fitbit Users Guide
○ The Best Fitbit to Buy
○ Fitbit News
○ Fitbit Forums
○ Buy on Amazon

Master your iPhone in minutes
iMore offers spot-on advice and guidance from our team of experts, with decades of Apple device experience to lean on. Learn more with iMore!
Mikah Sargent is Senior Editor at Mobile Nations. When he's not bothering his chihuahuas, Mikah spends entirely too much time and money on HomeKit products. You can follow him on Twitter at @mikahsargent if you're so inclined.