Free Wallpaper Friday: Colorblind Mashup Edition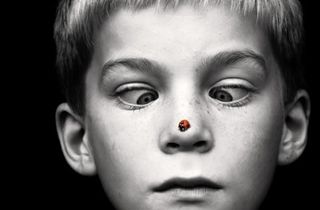 Friday is finally here, which means you get to download free wallpaper and complain about how gay they look. Just kidding. You go right on and criticize - I love your feedback.
Now, if you'll excuse me I have to put on my red dress and carry a purse. Enjoy the goods.
(opens in new tab)
(opens in new tab)
(opens in new tab)
(opens in new tab)
(opens in new tab)
(opens in new tab)
(opens in new tab)
(opens in new tab)
Get the best of iMore in in your inbox, every day!
Your source for all things Apple
the second one looks like the windows" vista" backround

It's one of many variations floating around the internets.

these are better but how do i install em?

download them to your computer, then sync them to your phone via itunes, then choose them as your wallpaper from the settings menu

I just stumbled upon this blog tonight and I must say that it provides some good reading.
I have also "made" some iPhone "optimized" wallpaper from the Tiger (OS 10.4) wallpapers - basically converts for the iPhone. Check em' out if you like: http://slideme.blogspot.com/
Are the wallpaper above your making or are they downloaded from elsewhere?

Looks like either you're gonna have to ad more admins or drop the blog.

"complain about how gay they look."
wow, I didn't realize that people actually still use gay like that after 7th grade

James,The only problem is that it wasn't long enough.could you please download it fromwww.vistafeel.com
Thank you for signing up to iMore. You will receive a verification email shortly.
There was a problem. Please refresh the page and try again.