Bottom line: Here's a cool, easy-to-use controller that works with any Apple device and supports Apple Arcade beautifully. Also, you can't beat the price!
Pros
+

Lightweight and easy to use

+

Fun look with vibrant lights

+

Works with any Apple device

+

Has four programmable buttons
Cons
-

Requires re-pairing every time you change devices

-

Apple Arcade does not support somatosensory operation
You can always trust iMore. Our team of Apple experts have years of experience testing all kinds of tech and gadgets, so you can be sure our recommendations and criticisms are accurate and helpful. Find out more about how we test.
For those that don't have any iOS-compatible (Mfi) controllers lying around, playing Apple Arcade on the Apple TV is going to be a challenge. I discovered this when I got a free trial of Apple Arcade with the purchase of a new Apple TV last year. Since the Apple Arcade is mostly used by my children, I didn't want to spend a fortune on game controllers, so the affordable GameSir T4 Pro seemed like the perfect solution.
The GameSir T4 Pro is a wireless Bluetooth controller that supports all Apple devices, from Apple TV to iPhone and Mac computers. It was easy to connect to my devices, although it can be a bit of a pain when you need to switch from one device to the other. I'll go into all those details later, but first, the basic pros and cons:
GameSir T4 Pro Controller: Price and availability
Although this controller is occasionally available at Walmart, you can always find it at Amazon. For those who prefer to buy direct, it's also available on the GameSir website. The reasonable price tag of the GameSir T4 Pro Wireless Bluetooth Controller is one of its best advantages. You can purchase it right now for only $36 on Amazon, as opposed to other similar controllers that go for over $50.
GameSir T4 Pro Controller: Play on all the devices
While I'm pretty tech-savvy, my kids are not, so a lightweight, easy-to-use controller is necessary for them to play Apple Arcade without constantly asking for my help. The GameSir T4 fits the bill with standard buttons and joysticks that closely resemble those on an X-Box controller. It's not too heavy, and it fits easily into the kids' hands for easy access to all buttons; at the same time, the GameSir T4 fits perfectly well into an adult hand as well. And although the outer appearance is not important to gameplay, we like the bright lights and pretty colors very much.
As for functionality, I find that the GameSir T4 Pro works exactly as a game controller should, with responsive sensitivity in the joysticks that feels great in racing games. There are four programmable buttons on the bottom of the controller that can supposedly be customized to perform special functions, but we don't need these for the games we play in Apple Arcade. I understand that the T4's asymmetric motor also provides accurate vibration, but so far, none of the games we play support this feature.
One thing that I found convenient was built-in support for all my Apple devices. So far, we've used the GameSir controller with the Apple TV, my iPhone, an iPad, and a Mac computer. It connects to any and all of these devices easily. In fact, the controller comes with a simple attachment that allows me to mount my iPhone directly onto the controller for easy mobile gaming. This is especially fun for Call of Duty Mobile. The only downside here is that switching between devices can be a tad bit annoying, a point I'll go into in the section below.
GameSir T4 Pro Controller: To pair and back again
As mentioned previously, the GameSir T4 Pro works with all Apple devices, but switching between devices is not as intuitive as I would like. If I switch from the Apple TV to my iPhone, I have to re-pair it every time. The same goes for when I switch back. In other words, any time you switch devices, you have to re-pair the controller to any device you switch to, even if you had previously paired the controller to said device. I'm no Bluetooth expert, but I have plenty of Bluetooth devices, and I know that this is not the case with most of my other Bluetooth devices. Perhaps multitouch Bluetooth is in order for the next generation of GameSir controllers.
Other than that, I have no complaints with the GameSir T4 Pro. I wish that Apple Arcade supported somatosensory operation (the use of gestures and body movements to influence gameplay), but as of right now, there are no Apple Arcade games that support this feature. It would be nice to test out the six-axis gyroscope that's built into the GameSir controller, but for that, I'll have to buy a Nintendo Switch. If I get a chance to test out that feature, I'll come back and update this article accordingly.
GameSir T4 Pro Controller: Competition
I have not seen another high-quality MFi game controller at such a great price point. There are some great controllers on the market, but they are often upwards of $60. The closest competitor I've seen is the PXN Speedy Mfi Game Controller, which also comes with full Apple device compatibility and a smartphone attachment for iPhone gameplay. While the controller is comparable, the price is not. The PXN controller will run you $50 or more, while you can buy the GameSir T4 Pro for about $14 less.
GameSir T4 Pro Controller: Should you buy it?
You should buy this if ...
You want to play Apple Arcade on the Apple TV.
You don't want to spend a fortune on a controller.
You intend to play Apple Arcade on multiple Apple devices.
You shouldn't buy this if...
You don't have the patience to re-pair the controller when switching devices.
You have the budget to buy a more expensive controller.
You won't find another good Mfi controller at such an attractive price. Since this one comes with an iPhone attachment, it's easy to use with any Apple device, from the iPhone to the Mac. Especially if you want to play Apple Arcade on the Apple TV, you'll need a game controller like this one. The GameSir T4 Pro is a great solution for families that need several affordable controllers to allow multiple family members to play Apple Arcade. You may find that family members fight over who gets the controller since Dad can also use it to play CoD on the iPad. It also has a cool look with rainbow-colored lights that kids enjoy. When it comes to value for the price, this is the only Apple Arcade controller you'll need.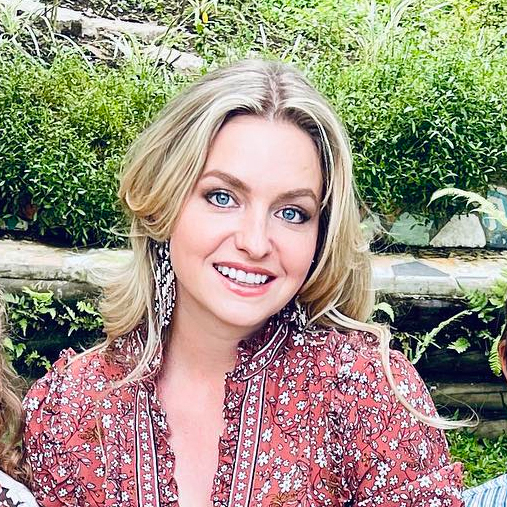 Jaclyn Kilani is a content writer at iMore. She's a longtime Apple addict with a flair for creating (written works, design, photos; you name it!) on her devices. Jaclyn has also worked in the marketing sector for over 16 years, dabbling in a bit of everything from writing to graphic design and digital marketing. In her heart of hearts, however, she is a born writer and an avid reader who adores everything about the written word. Someday she may even churn out a book or two.

Throughout her career, Jaclyn has also developed something of an addiction to all things Apple. Her professional and personal life is enhanced by an ever-growing collection of iPhones, iPads, MacBooks, Apple Watches, and even AirTags. Luckily, this expensive habit is of great use to her work at iMore, where she writes with authority on Apple products and the accessories that go with them.