Everything announced in the September 2022 Nintendo Direct
Games for the entire holiday season!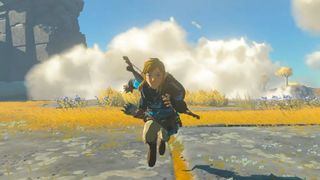 (Image credit: Nintendo)
There's been a Nintendo Direct in September for the past several years, and this year is no different. Announced yesterday, the pre-recorded presentation claims to cover upcoming Nintendo Switch games within a 40-minute time period.
If you missed the showcase, you can re-watch it below:
Here's everything announced in the September 2022 Nintendo Direct.
Fire Emblem Engage
The newest entry in the Fire Emblem series, called Fire Emblem Engage, was announced for the Nintendo Switch. A special Divine Edition for the game was also announced.
The game is set to release on January 20, 2023.
It Takes Two
The critically-acclaimed multiplayer platformer, It Takes Two, makes its way to Nintendo Switch soon. Two players must control a husband and wife as they seek to break a curse and save their relationship.
It Takes Two releases on November 4, 2022, with pre-orders available starting today.
Fatal Frame: Mask of the Lunar Eclipse
Koei Tecmo's popular horror series, Fatal Frame, gets a new Western entry in the form of Fatal Frame: Mask of the Lunar Eclipse. Use the Camera Obscura to capture ghosts and unveil some dark secrets.
Fans can play this game starting in early 2023, though no concrete release date has been unveiled.
Xenoblade Chronicles 3 Expansion Pass Vol. 2
The contents of the second wave for the Xenoblade Chronicles 3 Expansion Pass has been announced. Players can now play as Ino, a robotic fighter, by completing her quest. New challenge battles are also coming to the second wave, which releases on October 13, 2022.
SpongeBob SquarePants: The Cosmic Shake
SpongeBob fans can enjoy a new 3D platforming title — SpongeBob SquarePants: The Cosmic Shake. With voice acting supplied by original voice actors, players can meet characters from all over Bikini Bottom. The game heads to Nintendo Switch next year.
Fitness Boxing Fist of the North Star
Ever wanted to practice boxing, but needed the motivation? With Imagineer's newest game, Fitness Boxing Fist of the North Star, you can box as burly characters and defeat enemies, gamifying your exercise experience. Heading to Nintendo Switch in March 2023.
Oddballers
Oddballers is an… odd game developed by Ubisoft in which players battle each other in hilarious scenarios. You can play this quirky game in early 2023.
Tunic
Finji's Zelda-like game starring a charismatic fox, Tunic, makes its way onto Nintendo platforms for the first time. With a manual you unlock over time as your guide, use your wits to overcome unique puzzles that will truly test your gaming skills. The game launches on September 27, 2022.
Front Mission Remakes
The tactical games, Front Mission 1st and Front Mission 2, will receive remakes on the Nintendo Switch. The first game releases in November 2022, with the second game releasing in 2023. Another game, Front Mission 3, was announced for the future.
Story of Seasons: A Wonderful Life
The next game in the beloved farming simulator series Story of Seasons will make its way to Nintendo Switch soon. Story of Seasons: A Wonderful Life lets you grow crops, raise livestock, and fall in love. Players can start their journey on a new farm starting summer 2023.
Splatoon 3 — Splatfest announcement
After the success of the Global Testfire, the first official Splatfest taking place after the launch of Splatoon 3 has been announced. This time around, players can choose their answer to the following question, "What would you bring to a deserted island: Gear, Grub, or Fun?"
The Splafest runs from 5:00 p.m. PT on September 23, 2022 to 5:00 p.m. PT on September 25, 2022. More updates are also planned for the future.
Octopath Traveler 2
The sequel to Octopath Traveler was announced, featuring eight all-new characters in the Hunter, Dancer, Hunter, Apothecary, Scholar, Merchant, and Thief classes. Using the same iconic HD-2D style featured in the first game, players can embark on an epic journey using classic JRPG mechanics. The game releases on February 24, 2023.
Fae Farm
Yet another farming simulator announced in the Nintendo Direct, Fae Farm incorporates magic and fairies in its enchanted realm. Up to four players in local and online multiplayer can tend to a magic farm and take on devious foes together. It launches in Spring 2023.
Theatrythm: Final Bar Line
Rhythm game and Final Fantasy fans come together to celebrate Square Enix's music in Theatrythm: Final Bar Line. With hundreds of songs to choose from, players can play rhythm games and enjoy the stellar tracks that Square Enix games have to offer. Fans can pre-order the game starting today, with the release date coming on February 16, 2023.
Mario + Rabbids: Sparks of Hope
The sequel to the acclaimed Mario and Rabbids crossover releases on September 30, 2022, with a Gold Edition available to players who want to get the most out of their experience with the game's Season Pass. Pre-orders are available now.
Rune Factory 3 Special
Rune Factory is a beloved series that incorporates everything you love about farming simulators with real-time combat out in the field. A remake of the third title, Rune Factory 3, was announced for Nintendo Switch, releasing in 2023.
A new Rune Factory game is also currently in development, with no title or release date announced.
New Nintendo 64 games coming to Nintendo Switch Online
Several new games are headed to the Nintendo 64 section of the Nintendo Switch Online + Expansion Pack.
The following games were announced:
Pilotwings 64
Mario Party
Mario Party 2
Mario Party 3
Pokémon Stadium
Pokémon Stadium 2
1080° Snowboarding
Excitebike 64
Goldeneye 007
Pilotwings and the first two Mario Party titles are slated for a 2022 release, with the rest releasing next year. Goldeneye 007 is also "coming soon", although no concrete release date was announced.
Various Daylife
In this new JRPG by Square Enix, players can complete over 100 daily tasks to develop their relationship with the townspeople. Growing your character unlocks different job classes, adding variety to your life. Players can purchase this title later today.
Factorio
In this management simulator and tower defense game, players can build a rocket using materials harvested on a mysterious planet. Refine these materials using machines, while protecting them from vicious monsters. This game launches on October 28, 2022.
Ib
In this mysterious 2D exploration game, a young girl vsiits a museum with her parents, only to uncover some disturbing artwork that sucks her in. Help her return to her home world when Ib launches on Nintendo Switch in Spring 2023.
New Mario Strikers: Battle League update
In the second free update for Mario Strikers: Battle League, players can try out some new characters with all-new Hyper Strikes. Pauline and Diddy Kong join the game roster with brand-new play styles, as well as new gear and a new stadium. The update releases this September.
Atelier Ryza 3: Alchemist of the End & the Secret Key
Join the gang in this adventure RPG, engaging in strategic combat and using various skills with up to 11 different characters to stop your home from falling into despair. It launches on February 24, 2023.
Mario Kart 8 Deluxe — Booster Course Pass Wave 3
Several new courses are headed to Wave 3 of Mario Kart 8 Deluxe's Booster Course Pass, including Merry Mountain from Mario Kart Tour and Peach Gardens from Mario Kart DS. These courses release for all Nintendo Switch Online + Expansion Pack members, as well as holders of the Booster Course Pass this holiday season.
Nintendo Switch Sports free Golf update
The next free update for Nintendo Switch Sports has been pushed back from Fall to this Holiday season. The free update includes a new sport, Golf, which can be played both locally and online with friends and family.
Pikmin 4
Shigeru Miyamoto announced that Pikmin 4 is still in development and slated for launch on Nintendo Switch, although no release date could be announced outside of a 2023 launch window. In this game, players can play from the Pikmin's perspective, making everyday items seem especially large.
Just Dance 2023 Edition
Previously announced at the Ubisoft Forward showcase, Just Dance 2023 Edition offers dozens of new songs to dance your heart out to. With a new look, new avatars, stickers, reactions, and private rooms, the Just Dance series has been refined to perfection.
Players can get a taste of what the new game has to offer with Justin Timberlake's "Can't Stop the Feeling" available for free via Just Dance Unlimited in Just Dance 2020, 2021, and 2022. The game releases on November 18, 2022.
Harvestella demo
More footage was featured for the life simulator RPG Harvestella. For interested players, a free demo is available now on the Nintendo eShop, with save data carrying over to the full game.
Bayonetta 3 trailer
A new trailer for Bayonetta 3 was unveiled, showing the allies Bayonetta will work with to overcome evil when the game releases on October 28, 2022.
Master Detective Archives: Raincode
From the creators of Danganronpa, this game follows Yuma, an amnesiac detective looking to solve a thrilling mystery while being accompanied by a demon. The game releases in Spring 2023.
Resident Evil games coming to Switch
In a surprise announcement, a slew of Resident Evil games were announced for the Nintendo Switch in the form of Cloud Versions.
The following games are coming to Nintendo Switch:
Resident Evil: Village
Resident Evil VII: Biohazard
Resident Evil 2
Resident Evil 3
A free demo of Resident Evil: Village launches right after the Nintendo Direct. The other three games will launch this year as cloud games on the Nintendo Switch.
Sifu
Sifu is a fighting game where players age each time they fail, making them more experienced in combat. Sifu heads to Nintendo Switch this October.
Crisis Core — Final Fantasy VII Reunion
Crisis Core Final Fantasy VII Reunion shows the events leading up to Final Fantasy VII, in an epic adventure featuring Cloud and Sephiroth. It launches on Nintendo Switch on December 13, 2022.
Radiant Silvergun
This classic shoot-em-up was announced for Nintendo Switch, available starting today.
Endless Dungeon
In this game, players must navigate through procedurally generated rooms in a dungeon that feels... endless. Players can team up with up to two other players to slash their way through the wastelands. Endless Dungeon releases on Nintendo Switch in 2023.
Tales of Symphonia Remastered
Protect the world you call home by ascending the tower of salvation. Follow Lloyd and Colette as they collect allies to help them in their cause. Tales of Symphonia Remastered heads to Nintendo Switch in early 2023.
Kirby's Return to Dreamland Deluxe
In celebration of the pink puffball's 30th anniversary, yet another new Kirby game was announced. Originally released for the Wii, this game supports four players using various Copy Abilities to defeat baddies. New and returning minigames are also included, making this a well-rounded Kirby experience. It heads to Nintendo Switch on February 24, 2023, with pre-orders starting today.
The Legend of Zelda: Tears of the Kingdom
The highly anticipated sequel to The Legend of Zelda: Breath of the Wild finally has a name — The Legend of Zelda: Tears of the Kingdom. Join Link as he traverses both the land of Hyrule and the sky above it, in an epic adventure coming to the Nintendo Switch on May 12, 2023.
The following games were also announced in a montage:
Life is Strange — Arcadia Bay Collection
Romancing SaGa -Minstrel Song- Remastered
LEGO Bricktales
Disney Speedstorm
Fall Guys - Season 2
That's all, folks!
This Nintendo Direct was a hefty one, with huge games from franchises like Crisis Core, Kirby, and Resident Evil. With a title finally being announced for The Legend of Zelda: Tears of the Kingdom, fans around the world are waiting for May 2023 with bated breath.
Master your iPhone in minutes
iMore offers spot-on advice and guidance from our team of experts, with decades of Apple device experience to lean on. Learn more with iMore!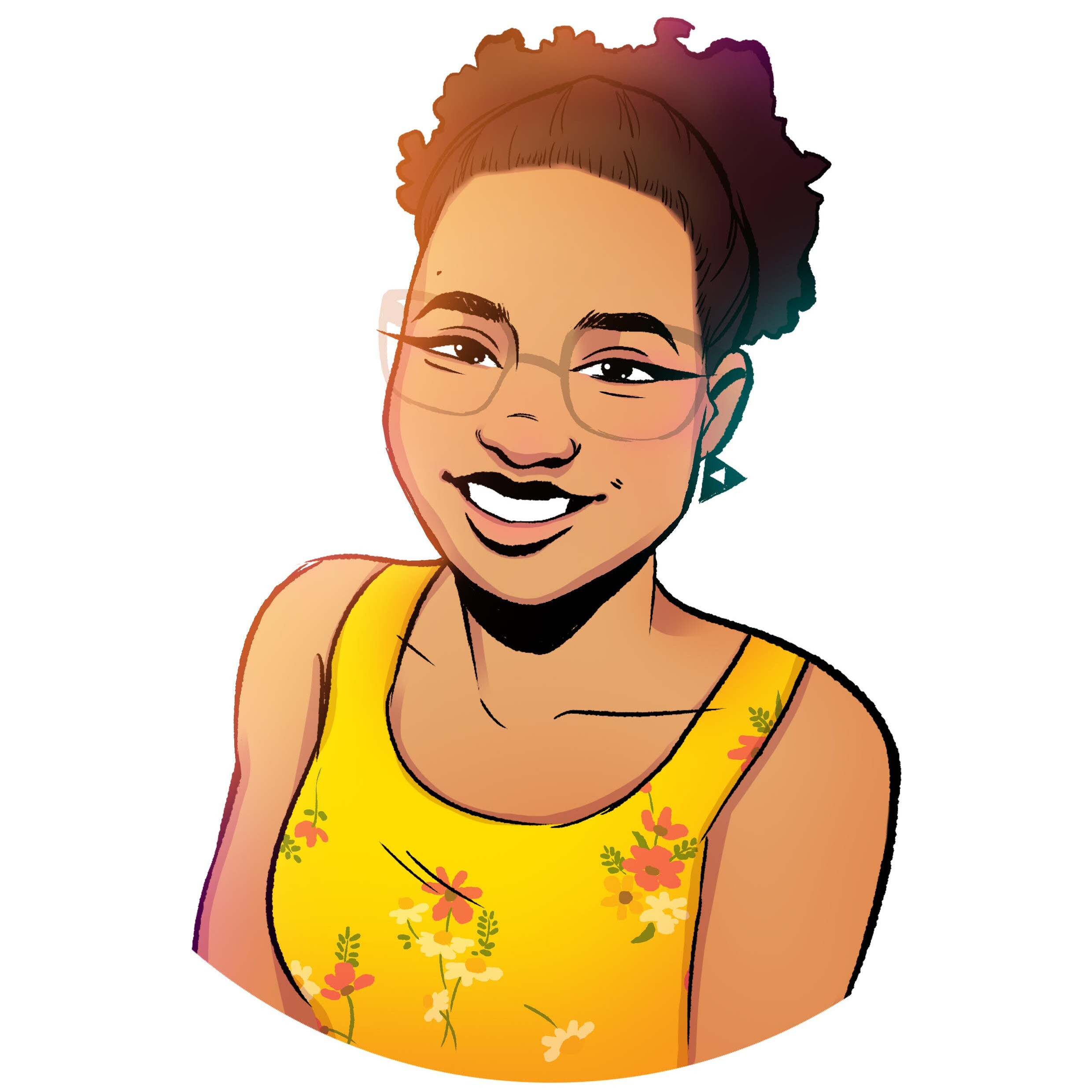 Nadine is a freelance writer for iMore with a specialty in all things Nintendo, often working on news, guides, reviews, and editorials. She's been a huge Nintendo fan ever since she got to pet her very own Nintendog, and enjoys looking at Nintendo's place in the video game industry. Writing is her passion, but she mostly does it so that she can pay off her ever-growing debt to Tom Nook. Her favorite genres are simulation games, rhythm games, visual novels, and platformers. You can find her at @stopthenadness on Twitter, where she'll more than likely be reposting cute Animal Crossing content.