Geekbench 4 for iOS goes free until April 10, now with added Metal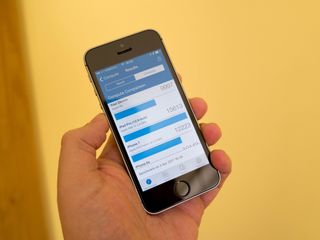 Popular cross-platform benchmarking tool, Geekbench, has added something iOS number chasers will be most pleased about. With the latest version, 4.1 if you're counting, Geekbench has added support for Metal, meaning you can now run a proper compute benchmark for the GPU in your iPhone or iPad.
To celebrate the launch, Geekbench 4 has gone free in the App Store, but only until April 10. So act fast if you want this bargain!
Download Geekbench 4 from the App Store
The update to Geekbench 4.1 is cross-platform, and the macOS version also has some important changes under the hood.
As a result of the changes it's recommended only Geekbench 4.1 scores are compared against each other to preserve accuracy. If you don't yet have the desktop version of Geekbench 4, now is the time to buy with a 20% discount on all licenses to celebrate the update to version 4.1. This, too, is only available until April 10 so you'll have to act fast again!
I saw it marked as free so I downloaded it, and I was charged 19.99 on my credit card! Ripoff! Beware!!

No you didn't, plus Apple controls how the price is displayed, not the developers. If it says "FREE" or "GET" you won't be charged. Most likely you got charged for something else

If you downloaded it when it said free, it was something else that charged you.

Sorry guys, I don't think you are right - are you guessing or did you trying buying it? I have bought many free and for sale apps over the years. The iTunes charged showed up on my charge card (I get alerts) immediately, it shows on the web site too. It did say 'Get'. Nothing else came across from iTunes today, and that's a little hard to buy that the charge happened immediately when I clicked Get. It also asked my to confirm my credit card inside iTunes because the download started. I guess if there is no other help . I'll just dispute it at my credit card.

I downloaded it and got no such message. I selected "get" and it downloaded. Never asked me about credit card or anything and no charge, so yeah you had to download something else or have clicked on something to get the charge.

I got it free right before writing this article

I did not guess and I had that same "confirm my credit card inside iTunes" as you.
However, my credit card was not charged.
Was the charge explicitly for GeekBench 4? If yes, when you get your email bill notice, you can click on the included support link and let Apple that there was an error and you got charged.
IMO, claiming this is a rib off is not exactly correct and a bit unfair to the developer. Good luck.

i also downloaded it via itunes on my 6s, and was not charged for nothing! i di check my credit card to make sure, but there was no charge there, so it must have benn somthing else that was charged to you! I am sure if you contact apple asap they will correct this!

What's the point.
If one person benchmarks his iPad, everyone has.
They are all the same.

If everyone benchmarks their iPad and gets similar results and then you benchmark yours and the numbers are completely off, you may think differently.

Its 99 cents right now, thought free til April 10th? Sent from the iMore App
Get the best of iMore in in your inbox, every day!
Thank you for signing up to iMore. You will receive a verification email shortly.
There was a problem. Please refresh the page and try again.