Gifts for alpha-geeks: Best coffee-making gadgets for the caffeine junkie in your life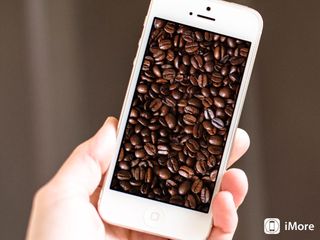 Like many of you this morning, I clicked on Rene's Gifts for alpha-geeks: Best beverage-making gadgets article, but I realized something after I started reading: Rene's list was a bit lightweight when it came to coffee.
Let's face it, lots of alpha-geeks love coffee. Rene's list included some great items like the Aerobie Aeropress and Baratza coffee grinder, but there's a lot more out there. If there are serious coffee enthusiasts on your Christmas list this season, here are six more gifts that would make them (or you) very happy.
Chemex Six Cup Glass Handle Series Coffeemaker
I can't argue with Rene's choice of the Aeropress - it's my favorite way to make a single cup of coffee. But making a pot of coffee is different. And for that, Chemex's coffee makers product an excellent pot. They make glass carafe coffee makers in sizes ranging from three to 10 cups (as measured in 5 oz. increments; the 10 cup models can hold 50 ounces of coffee).
With Chemex coffee makers, you pour hot water from a kettle over the grounds in a cone filter that sits on top of the hourglass-shaped coffee maker. Glass won't retain chemicals or flavors like plastic does, and the cone filter helps make sure you get the best taste out of your coffee (Chemex sells its own paper filters which it says work better). Chemex's "Classic" series uses a polished wood collar with leather tie, but they also make glass handle models; for the artisanal touch they also sell handblown coffee makers which cost more. The glass handled models are a bit easier to manage when you've got a lot of coffee.
$39.90 - Buy now

(opens in new tab)
Bonavita BV 1800 8 cup coffee brewer
One of only two drip coffee makers to get the endorsements of the Specialty Coffee Association of America and Cook's Magazine (the other was the twice-as-expensive Technivorm Moccamaster), Bonavita's BV 1800 is designed to get water to the right temperature and keep it there - the difference between a smooth, rich, delicious cup of coffee, and dingy bilge water that smells like someone's dirty underpants are on fire.
A showerhead above the filter basket saturates the coffee grounds, making sure you get as much rich flavor as you can. You have the choice of a glass carafe with a heating element underneath it or a thermal carafe instead. It lacks a lot of the electronic bells and whistles of other drip coffee makers in this price range, but all the gadgets in the world are useless if your coffee tastes like hot garbage.
$142.19 - Buy now

(opens in new tab)
Steel thermal carafe:
$169.95 - Buy now

(opens in new tab)
Ekobrew
Look, no one is going to confuse Keurig K-Cup brews for a high quality cup of coffee, but they're ubiquitous. You find the single-cup coffee makers in offices, waiting rooms, hotel rooms and kitchens across the country because many people prefer to brew a single cup instead of a pot. There's a downside, though, and that's the egregious environmental waste produced by K-Cups. Not to mention a limited choice of coffee flavors (it's improved, but it's still a far cry from gourmet).
Reusable containers for K-Cup machines abound, but my favorite is the Ekobrew. The reusable filter cup is about the same size as a K-Cup, and drops right in the coffee maker's basket. You fill it with your favorite high-quality coffee (ground medium to coarse for drip) and make it as strong or as light as you want. A diffuser built into the top makes sure water saturates the grinds completely, and steel mesh on the bottom filters the brew so you don't get any grounds in your cup. It's available in a relatively inexpensive plastic model (linked below), available in different colors if you want to use them for different blends or by different people, as well as a more posh (and, presumably, more durable) $18 stainless steel (opens in new tab) model
Bunn Trifecta
If you are going to go the single cup route and money is no object, take a look at Bunn's Trifecta. The brew uses a patent process called Air Infusion, which Bunn claims agitates the coffee at just the right time to get uniform extraction out of the beans. You can adjust the turbulence cycle and infusion times to get the right taste, and you can brew from 6 to 12 ounces per cup. You can spend almost $3,000 on a Trifecta designed for commercial use, so the $550 seems like a bargain by comparison.
Airscape
One of the secrets to keeping your coffee beans fresh is to keep them away from air. But once you've opened a bag, what can you do? One great solution is Planetary Design's Airscape kitchen canisters. These canisters include a stopper that incorporates a one way valve that forces air out as you press down. The net result? Coffee - or anything else in the canisters - stays fresher longer. Their 64 ounce container is big enough to hold 1 pound of whole bean coffee, and comes in four colors, including mocha, green tea, chrome and black.
$24.95 - Buy now

(opens in new tab)
Black Blood of the Earth
This stuff is strictly for use by trained professionals only.
Phil Broughton is a radiation safety specialist at UC Berkeley who first achieved national attention for selling $375 beer steins crafted from the same parts that scientists use to keep liquid nitrogen cold. So perhaps it's little wonder that Broughton's interests led him to coffee. The result of his experiments in cold vacuum coffee extraction is the hyper-concentrated Black Blood of the Earth, which he manufactures himself and sells from a web site using a variety beans: dark-roast Sumatra, medium-roast Kenya, Ethiopia and Kona Blend and a light-roast Malabar are his standards, but he'll do seasonal roasts too (no flavored coffees, however - the results were horrifying).
As Broughton puts it, BBotE "tastes like coffee smells." It has the aromas and flavor of coffee but at forty times the standard caffeine level (not through any doctoring with crushed up No-Doz or what have you, just as a result of the process).
It's recommended that you only enjoy small amounts at a time - maybe a shot glass full at a time, or that much mixed with your choice of hot water, milk, or, if you're feeling particularly daring, alcohol. Or do what my friend does and put a jigger in with your coffee for a little extra morning jolt.
$25 - $600 depending on quantity - Buy now
OK, coffee nuts - what am I leaving out? Let me hear from you in the comments.
More great gift guides!
Looking for more great gift ideas for the geeks - and non-geeks - in your life? Check out the rest of our 2013 holiday guides!
For making a single cup in the morning for my drive to work, I like to use a porcelain filter holder like this one.

I love gift guides like these

I'm partial to the single cup brewers like nespresso, tassimo, keurig, or the starbucks verismo. I currently have the Verismo and love it. Also, if you're going for coffee gadgets, I can't believe you didn't include the Scanomat Top Brewer. That thing is all kinds of awesome for the techie/coffee lover with a big budget (and counter space). My next home will definitely have one.

Even at $549, all of mine are within the realm of possibility for a real gift (admittedly, the Bunn Trifecta would be one hell of a nice gift). Scanomats start at - what? $12,500? I think we'll have to bookmark this one for a future "ultimate wired house" feature or something.

Haha yeah I know. I didn't know the price. I thought it was around 5k, but 12k is even worse. Gotta admit it's cool though.

Missing: Aeropress and hand crank burr grinder. No self respecting coffee snob should be without them. ;)

Aeropress was in the list I made this morning that Peter linked to: http://www.imore.com/gifts-alpha-geeks-beverage-making-gadgets

Rene's guide also included a conical burr grinder from Baratza. Electric though, because we're tech nerds.

As a coffee farmer in Kona, I'm disappointed that Mr. Broughton uses "Kona Blend" in his product. Coffee labeled "Kona Blend" is generally 10 percent Kona coffee mixed with 90 percent cheap commodity coffee, and doesn't do the Kona name justice. Sent from the iMore App

100% Kona coffee is also super expensive! Three times what I pay for local fresh roasted coffee.

It is all about the coffee. No matter what kind of equipment you have, from a french press to a 5000 dollar espresso machine, to a burr grinder. If you do not have good coffee, the method of making the coffee will fail. What is good coffee? Coffee geeks have been debating that for years. Like great spices, great coffee is the key. I like 49th parallel espresso from Canada. Makes a beautiful pull. They also have other great coffee. Blue bottle is another. I am also with Coffeegrower, spend the money to buy 100% Kona, or Blue Mountain. It is so worth it.

In my opinion, good coffee means "fresh roasted." I am lucky enough to have a coworker who roasts his own beans and sells to me at ten bucks a pound. I'm always brewing coffee beans that were roasted inside of two weeks ago.

Thanks to Peter and Rene, both, for great posts for all of us coffee drinkers. Many great coffee gadgets for any of our budgets. Gret job, gentlemen.

I have a My K Cup, but that does sound like a good alternative - wonder if it's slightly easier to clean since IME the leftover grounds don't dump well in the trash. Sent from the iMore App

My experience with the Ekobrew is that you do have to dig a bit to get them all out. But save the grounds and use them in compost!

This is really cool suggestions! Sent from the iMore App

I have the thermal carafe Bonavita and it is fantastic. No bells and whistles, just a top-notch drip brewer. The thermal carafe is definitely worth the extra $$ over the glass.

I love my Hario dripper and Hario Burr grinder. For coffee, can't beat Bulletproof. With 2 tbs of grass fed butter and 2 tbsMCT oil Sent from the iMore App

Starbucks gift cards usually do it for me :P Sent from the iMore App

Where's an iMore coffee mug? Sent from the iMore App

It must be fashionable and "hip" to put down the Keurig coffee makers nowadays. Whatever. They make a great cup of coffee, fantastic cups of tea, and all sorts of other drinks. More and more companies make K-cups every day.
I am surprised the Aeropress wasn't listed as an option, since it is such a simple, easy way to make a great cup of coffee. It's been available for a while, maybe the hipsters have moved on from it as well.

Agreed. In the coffee world, you're a pariah if you use a Keurig. I work at an office with no kitchenette, so I have a Keurig in my cubicle. It doesn't make great coffee, but it certainly makes good enough coffee for work.

You're missing a nice burr grinder! That's absolutely essential for any coffee setup. Beans were meant to be ground right before brewing.

Not a big coffee drinker here but if somebody were to gift me one of the items above, let's just say I'd be more enthusiastic about making a cup/pot for the family. Sent from the iMore App

There are people in the world who actually gave the Airscape one star because of a fucking sticker! A label would not come off the can and that was the sole reason. Or it didn't look like an expensive can, not that it didn't work properly. WTF? If you see dumb ass reviews like that on Amazon please mark them as unhelpful. Sent from the iMore App

This is a nice deviation from the standard posts, and being a captive drinker, I appreciate it. Sent from the iMore App

Where are the rolls royces? Gaggia and Saeco automatic machines any day for me. Having had both over the years, that's where my coffee making pennies go...
Get the best of iMore in in your inbox, every day!
Thank you for signing up to iMore. You will receive a verification email shortly.
There was a problem. Please refresh the page and try again.