Grade B or C? Here's how the used iPhone grading system works!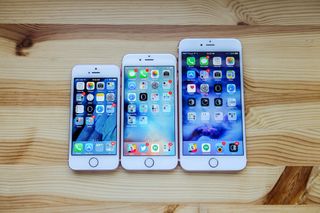 There's a grading system for used iPhone that can sometimes be a little confusing. It's not employed by every seller, and what the grades mean can vary from seller to seller, but it's still worth knowing about and trying to understanding.
The most important thing to note about the typical grading system you see in the used iPhone market-space is that it is neither standardized nor regulated. The grades are assigned to used iPhones by the retailer according to their own system. Accordingly, their meanings vary from seller to seller.
We're providing broad generalization for your information only and you shouldn't rely on them to make a buying decision. Make sure you should ask your seller for their specific grading criteria and carefully inspect the iPhone before you buy it.
Grade A
Like new or "near mint" condition. The screen may or may not have been replaced. If there is any damage, it is minor and confined to signs of every-day wear.
Grade B
Used or "good" condition. The screen has been replaced. There may be some light cosmetic damage on the case, such as scratches and scuff marks.
Grade C
Heavily used or "fair" condition. The screen has been replaced. There are signs of heavy wear on the case. No one will mistake it for a new iPhone.
Buyer beware
As with any used product, it pays to do your due diligence when purchasing a used iPhone. One good way to protect yourself is to ask the seller if the iPhone is still under AppleCare (under a year since original purchase) or has AppleCare+ (under two years since original purchase). Otherwise, check to see if the seller offers their own warranty.
Either way, it's wise to test the used iPhone before you buy it. Make sure, regardless of grade, that it's working: it turns on, it makes calls, it loads web pages, it takes pictures, it plays music, etc.
Have you bought a used iPhone?
Do you have experience with used iPhone grading systems? Tell us about it in the comments!
Master your iPhone in minutes
iMore offers spot-on advice and guidance from our team of experts, with decades of Apple device experience to lean on. Learn more with iMore!
Girl gamer, bookish sort, sci-fi and fantasy lover and writer. Now creating helpful content for Mobile Nations.