GTA: San Andreas now available for iOS in Australia and New Zealand, midnight in other locations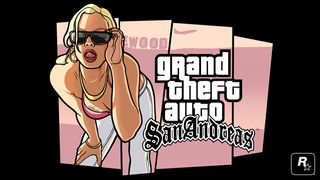 This is the one a lot of us have been waiting ever so patiently on since it was first announced, but today – well, technically tomorrow – is GTA: San Andreas day. The game is already available to download in the New Zealand and Australia App Stores, and according to Pocketgamer will go live at midnight in the UK and the U.S, and presumably anywhere else it'll be available.
While we're waiting, we do at least get some idea on the size of the download and which devices will be supported. You're going to need an iPhone 4s and up, 5th gen iPod touch, iPad 2 and up and both iPad minis. Oh, and the download clocks in at 1.63GB so you're going to need to take that into account as well.
This is the first GTA game from Rockstar that is coming to market with support for the new MFi game controllers, such as those already released from Logitech and Moga. Touchscreen controls – particularly on the iPhone – have been the primary frustration for many with the previous releases for iOS, so it'll be interesting to hear the feedback from those folks who've jumped on the controller train.
So, midnight is the golden hour. Download links below for Australia and New Zealand, but now to try and not stay up all night playing it...
Source: Pocketgamer
Get the best of iMore in in your inbox, every day!
1.63 GB. That's a well fed app size.
xD Sent from the iMore App

Great to see an iOS app using the game controller support. Should be a reason to upgrade to iOS 7, as I can't see it possible to play GTA with touchscreen controls. I couldn't get past the second mission in GTA3 on my 4s with touch controls. Also, for anyone wondering "Android edition soon after"
I'm not saying this part in a way to be angry, or annoying, but you mention that Android here:
http://www.imore.com/google-adds-new-apps-chromecast-family-including-pl...
But, in the article you link to as a source, they mention an Android version, but you don't for GTA:SA. I know this is an iPhone site, but again, this GTA:SA story isn't complete as complete as it could be, and that Chromecast one you made is. I guess now I'd be saying consistency, as saying you should mention it everywhere got the issue last time. tldr; I don't come here for Windows news, but there is another article on this site that mentions that Elder Scrolls Online is coming to Mac and Windows. Why doesn't this one, at least in the body of the article say "Android soon after"?

This should be a top seller for the holidays. Sent from the iMore App

This will be my first 'major' app purchase for iOS. Also, I may be unavailable for some time.... Sent from the iMore App

Great game! I'll hold off on my purchase though until I get an iPad. There are some games I believe that are just better suited to be played on an iPad because of the larger screen. The other thing missing now is controller support for the iPad which I hope will not be too far off. Sent from the iMore App
Thank you for signing up to iMore. You will receive a verification email shortly.
There was a problem. Please refresh the page and try again.