Here's how Apple plans to make iOS and macOS more secure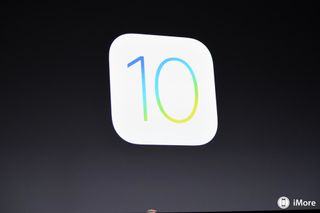 During a security session at WWDC 2016, Apple highlighted steps to strengthen the security of iOS and macOS. By the end of 2016, all apps submitted to the App Store must enforce the App Transport Security (ATS) protocol, which transmits communications between an app and a web server over HTTPS.
Furthermore, Safari 10 — which is set to debut on macOS Sierra — will block Adobe Flash, Java, Silverlight, and QuickTime plugins, switching to HTML5 as the default rendering engine. Should you wish to use any of the aforementioned plugins, you will be able to do so.
Enforcing HTTPS connections ensures that all data transmitted from an app to a server is secure. ATS is baked into iOS 9, but Apple allowed developers to revert to HTTP connections. With ATS becoming mandatory by the end of the year, that's set to change:
On the WebKit blog, Apple developer Ricky Mondello detailed the changes coming to Safari 10:
Get the best of iMore in in your inbox, every day!
The clumsiest man in tech.
fck security I NEED A JAILBREAK NOW!!!!
Thank you for signing up to iMore. You will receive a verification email shortly.
There was a problem. Please refresh the page and try again.