Heroes of Might & Magic III HD Edition now available on the iPad for $9.99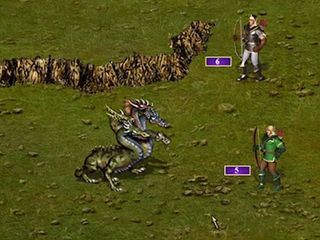 Ubisoft has now launched Heroes of Might & Magic III HD Edition, a graphical revamp of the 1999 fantasy turn-based strategy game, for the iPad. The game is priced at $9.99.
The game is considered to be one of the best in the long running Might and Magic series. Here's what players can expect in this new edition:
Rediscover THE LANDMARK OPUS of turn-based strategy games for the first time on iPad in HD!
ENJOY THE ACCLAIMED HEROES GAMEPLAY, with 7 exciting campaign scenarios, 50 skirmish maps and local multiplayer mode.
EXPLORE remote territories.
FIGHT FOR DOMINATION in epic battles!
BOOST YOUR HERO with magical rare items, skills and spells.
BUILD MAGNIFICENT CITIES, either celestial or demoniac.
I have been writing professionally about technology and gaming news for 14 years.
I'll have to check this out. My favorite in the series was HoMM 2, but 3 was fun. I just hope it isn't like some of the other TBS games out there where you pay a large up-front fee and still get hit with IAP. Not a TBS but I paid for a game the other day and it still gets ads like the free versions. Sent from the iMore App
Thank you for signing up to iMore. You will receive a verification email shortly.
There was a problem. Please refresh the page and try again.