How to buy tickets for Star Wars: The Force Awakens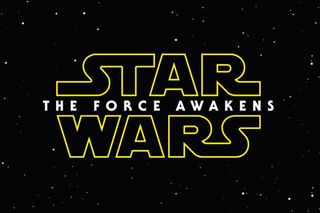 It's no secret Rene and I are huge Star Wars nerds, and we were thrilled to see Lucasfilm's brand-new trailer for Episode VII alongside the start of ticket pre-sales. Thrilled! As if we weren't pumped up enough yet to buy tickets for the December opening of The Force Awakens...
Go on. You can watch it again. No one's judging you.
Okay, so now you're excited enough and you want to get some tickets, right? Right.
Sales are primarily happening through Fandango (opens in new tab), and (surprise) the website isn't exactly handling the load at the rate people would prefer. So, as with the Apple pre-order experience, we suggest a different tack: Using the free Fandango app (opens in new tab). Here's how.
Download the Fandango app; open it when you're finished with the download.
Allow the app to use your current location.
Tap on the Movies tab, then select Coming Soon. Scroll down to December 18 and tap Star Wars: The Force Awakens.
Scroll to December 17 in the date-picker. If this date is unavailable, pre-sales for your area may not be available yet.


(Awww, don't cry: You can sign up for a Fandango FanAlert to let you know when presales arrive in your area.)

Tap the showtime under the theater you want to visit.
Choose the number of tickets you want, and your seats.
If you get a "502" error, the Fandango server is being slammed. Return to step 3 and try again, and try to avoid shooting a blaster into your phone.



Succeed, and pay for your seats.
Congratulations! You've reserved tickets for the Force Awakens. Now sit back, relax, and try to avoid potential spoilers for the next two months.
Or, you know, spend it practicing this friendship-pat between Poe Dameron and Finn. I'm not judging. (I just spent fifteen minutes making gifs, after all.)
Serenity was formerly the Managing Editor at iMore, and now works for Apple. She's been talking, writing about, and tinkering with Apple products since she was old enough to double-click. In her spare time, she sketches, sings, and in her secret superhero life, plays roller derby. Follow her on Twitter @settern.
I have yet to see anything about this movie that gets me excited except perhaps the decision to have primarily female leads in all three pictures. It depends on exactly how Han Solo dies though. That could be worth the price of a ticket.
:-)

So you dont care about the movie, but hooray women and die men.... Posted via the iMore App for Android

it's gazoobe, she hates everything that isn't rainbow unicorns and pretty. it's safe to dismiss everything she says.

Untrue. I'm a big science fiction fan and a big movie fan. I have an immense collection of movies. The thing about Han was just because ... come on ... anyone who's seen the trailer can see how awkward, how old, and how fake he looks. It looks like he's even wearing the same clothes that the young Han Solo wore in the original. It's embarrassing. I heard he dies in the first movie and I hope it's true because if these movies are going to be any good at all, they have to ditch all the crapola like that and do something interesting and new. It doesn't look like it though. The plot looks the same, the characters are the same, there's even a third death star. I'm sure the effects will be better when it starts blowing up planets but people who really like movies (like me) want to see more than special effects. I *hope* it's a good movie, but as I initially said, absolutely nothing about what we've been shown so far indicates that it will be.

You could say the same thing about Obi-Wan. In episode 4 he was pretty old and yes he got killed but he was still in the later movies as a mentor role. He was passing the torch to Luke and that's what Han will be doing in episode 7. Nobody director is going to kill Han Solo (everyone's childhood hero) unless they want to piss off millions of people or the plot really demands it. They'll be in 7 a little bit and less and less as we get into the later movies. Obi Wan only had one scene in ROTJ and I suspect a similar thing with Han Leia and Luke. Sent from the iMore App

why am I not surprised.....

Well, now, I'm old enough to remember when the original opened, way back in '77. Stood in line to see it, at one o' them theaters that only had one big screen. It was glorious. Loved the first three movies in the series, not so much the second three. I have high hopes for this one--call me a romantic. :)

I am excited because my father took me as a kid I can now take my son to see Star Wars in the theaters.

I can relate... I was 12 when the first (ok, technically the 4th...) movie came out, and saw it about 50 times before it finally left theaters. Was pretty big on the next 2, but I still haven't sat through the whole movie of the second 3. And as you , I have high hopes for this one, and my 8-year-old son is into it too, so we got tickets for December 17th. I can't wait....

Did you really write an article on how to buy movie tickets?? Wow. smh

I am definetly going to see this movie but I am not so excited that I have to preorder tickets.

I used the app a few times to buy tickets and when I showed up at the theatre I was able to walk directly in without waiting in line outside. Inside I showed my phone which they scanned and they gave me the tickets. I even got a reduced price over box office on a premier.
Thank you for signing up to iMore. You will receive a verification email shortly.
There was a problem. Please refresh the page and try again.