How to enable and disable app suggestions in iOS 8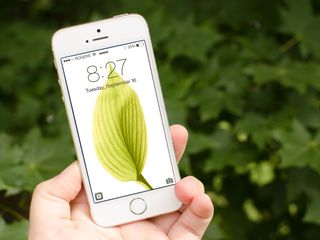 iOS 8 brings with it a new feature that can let your iPhone or iPad suggest apps to you that it thinks are relevant. For example, if you're near Starbucks, you may notice that your iPhone presents a small Starbucks app icon in the lower left corner of your Lock screen. Or perhaps a lot of people around you are installing a particular app, your iPhone or iPad can recommend it to you both on your Lock screen and via the app switcher. This feature is enabled by default, but you can easily turn it off if you don't want to use it.
How to turn app suggestions in iOS 8 on or off
Launch the Settings app on your iPhone or iPad running iOS 8 or higher.
Tap on iTunes & App Store.
Under the Suggested Apps section, turn On or Off the options for My Apps and App Store — you can view a description of each below.
Here is a description of what both options are for:
My Apps - This option allows your iPhone or iPad to display apps that are relevant to your current location. For example, if you're at Starbucks, the Starbucks app will appear on your Lock screen if you already have it installed. Or if you're at the grocery store and you have that particular app, it will show up on the Lock screen.
App Store - Leaving this option turned on will allow iOS to offer suggestions for App Store apps that you do not already have installed. These can be based on what you already have installed or what people near you find interesting.
You can choose to disable or enable each of these individually. Just turn them on or off in whatever order you'd like, and then let me know in the comments if you plan to use either feature!
iMore senior editor from 2011 to 2015.
Great feature, thanks for the tip.
Vinny

I saw this feature and immediately contacted the vendor whose app icon was appearing on the lock screen - he sent me to this page to turn it off.
Thank you for signing up to iMore. You will receive a verification email shortly.
There was a problem. Please refresh the page and try again.