How to fix connection issues with Instant Hotspot in iOS 8.1 and OS X Yosemite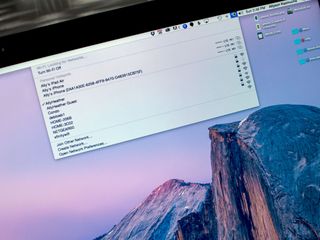 If you're running iOS 8.1 on your iPhone or iPad and have OS X Yosemite on your Mac, you can now use your cellular connection for a new feature called Instant Hotspot. The main appeal is that it can automatically detect all your devices so you don't have to fiddle with tethering settings. However, some people have been experiencing connection issues or can't get the feature working at all. Here are some steps you can try in order to get Instant Hotspot working correctly!
Before beginning, remember that you must be running OS X Yosemite on your Mac and iOS 8.1 or newer on your iOS devices in order for Instant Hotspot to work.
1. Ensure your device is compatible with Instant Hotspot
In order to use Instant Hotspot, you need to have a compatible iOS device and a compatible Mac running OS X Yosemite. Be sure your devices meet this requirements.
iPhone - iPhone 5 or later
iPad - iPad 4 or later, your iPad must have cellular connectivity — this means wifi only models will not work
iPod touch - iPod touch 5th generation only
iMac - 2012 models or newer
MacBook Air - 2012 models or newer
MacBook Pro - 2012 models or newer
Mac Pro - 2013 models or newer
Mac mini - 2012 models or newer
If you're sure that your model falls within these requirements, continue on.
2. Assure you are on a compatible data plan with your carrier
In order to use Instant Hotspot, you'll need to be using a data plan with your carrier that supports tethering, since that's essentially what Instant Hotspot is. In order to do this, check with your carrier to make sure that you're on a plan that allows tethering. If you aren't, you'll need to change your plan before being able to use the feature.
3. Make sure both wifi and Bluetooth are enabled
You'll need to make sure you have wifi and Bluetooth enabled on both your Mac and your iPhone or iPad in order for Instant Hotspot to work. So be sure both are enabled on all your devices before moving on any further. If they are and you still can't get a connection, continue on.
4. Reboot all the things
Many times, a simple reboot fixes many problems and for some folks, this is all it'll take to get Instant Hotspot working. So completely shut down your Mac and reboot it. Then reboot your iOS device that you're trying to use Instant Hotspot with by holding down the Power button and Home button until you see the Apple logo.
5. Change the name of your iPhone or iPad
For some users, simply changing the name of their iPhone or iPad via the Settings app seems to get Instant Hotspot working. Follow these steps to change the name of your iPhone or iPad:
Launch the Settings app on your iPhone or iPad.
Tap on General.
Tap on About.
Tap on Name
Type in the new name and tap Done on the keyboard.
Refresh your wifi connections on your Mac to see if your iPhone or iPad shows up now. If not, reboot all the things again and check one more time.
If it's still not working, proceed to the next step.
6. Reset network settings on your iPhone or iPad
Resetting the network settings on your iPhone or iPad can sometimes clear up issues with how your devices are communicating not only with your cellular carrier, but with other devices. Just remember that this will clear out all wifi hotspot passwords and connected Bluetooth devices as well, so you'll have to re-enter those.
Launch the Settings app on your iPhone or iPad.
Tap on General.
Tap on Reset — it's located all the way at the bottom of the page.
Tap on Reset Network Settings.
Type in your passcode if asked.
Confirm you'd like to reset your network settings.
Were you able to get Instant Hotspot working?
After trying the above steps, were you able to resolve your issues with Instant Hotspot? If so, be sure to let me know in the comments what step worked for you! And if you didn't, or found something else that worked, let me know that too!
Get the best of iMore in your inbox, every day!
iMore senior editor from 2011 to 2015.
Goodness - changing the name of the iPad worked! I did this a few days ago, among other desperate measures, and now realise that it must have been this that had caused the bottleneck. Brill - thanks!

F-ing kidding me! But changing the name of my phone does make it work!!

I've only had this feature work once since I updated both my macbook and iPhone. had to resort to using my actual paid for hotspot to connect.

So does tethering this way use wifi or BT for data between a Mac and iPhone? Sent from the iMore App

I could be wrong, but I think it uses Bluetooth to connect (thus the requirement for almost brand new hardware), and WiFi to do the data transfer afterwards. So a combination of both.

Pardon my ignorance regarding "hotspots", but what do they do that my Macs and iOS devices don't already do automatically, i.e, when I add a contact, calendar event, ibook, bookmark, etc. the changes appear on all my devices virtually instantaneously. No doubt this is not what a hotspot is meant for, so WHAT EXACTLY IS IT MEANT FOR, and how does this benefit me? Thanks!

A hotspot allows you to use your phones internet connection in order to get online with your Mac. Aka when there is wifi. Sent from the iMore App

It's meant for basic Internet access. It means your MacBook can use your iPhone's LTE data connection to get on the Internet without having to set up tethering. It's automatic. You are in the library with your MacBook and need to Google something. You simply select your iPhone from the WiFi network menu and it uses your iPhone to get online.

Hotspot it/s not about syncronizing thing between devices, it is a way to get internet connection for ex. Macbook Air or other portable device. This new feature make the life easy now. Iso of turning on hot spot from your iPad or I Phone (to get connection from iPad needs to be a cellular model and to have a data plan aplicable for iPhone too) U just look for your device on your network settings and pick your device. No hot spot password need it as long as your device share the same iCloud accounts. It/s just click and you are conected to internet. Hope you understood more o less how the things are.

Simple answer... You're iPhone will become your interret connection when you're not at home :-) Sent from the iMore App

As with many people I've talked to Instant Hotspot doesn't work for me at all, although I seem to fulfil all the requirements. This is a great guide to making it work but seriously, if you have to do all this ... is it really worth it? The only difference is the old way you have to flip a switch on the phone for it to work. If I have to do all this stuff, especially changing the name of my device and logging in and out of iCloud as many other sites suggest (which is not only a pain but kind of scary for many folks), then I just won't bother. This is just a ridiculous amount of work for such a marginal feature. I can literally activate my hotspot manually, have my laptop connect, do all my work, and then manually disconnect, all in the time it takes to even read this guide, let alone go through all the steps.

Does not work for me.. have to do it this manually. I'm not doing a full reset and starting from scratch.. just not happening..

i managed to get mine working by logging out of iCloud on my mac, then logging back in again.

...aaand sometime in the last few days it stopped working. the flakiness of this feature is worse than not having the feature at all.

I tried these steps (as they were listed in the Apple forums), and I had some success for several attempts. Now it's not working for me at all. Instant hotspot from one iOS device to another works, so this seems like a Yosemite issue.

since I finished downloading the new version of iOS 8, 8.0.1, 8.0.2, 8.1 on my iphone the personal hotspot and the carrier has disappeared and i did everything they told to do and it didn't work :( Sent from the iMore App

Change the name of your Mac device (a simple change like adding a space somewhere is sufficient) and restart wifi. Has been working flawlessly for me since then Sent from the iMore App

Changing the name of my iPhone was sufficient.

On my devices it only seems to connect if my device with the data connection is unlocked. The Mac and iPad for example can see my iPhone and initiate the connection but it will just keep saying connecting or I get the little spinning icon on the iPad. The minute I unlock the iPhone bam connected. It doesn't matter if it locks after the connection but to connect it's gotta be unlocked.

Really Apple?
Lately, almost no new feature seem to "just work". VERY frustrating... get yourselves together over there! By the way, I did all of the above and nothing worked.
Funny, because while using Yosemite Beta, the feature used to work :/

I have been able to get the hotspot working by changing the name of my ipad and iPhone. However I my ipad doesn't auto connect, I thought it was one of features? If I select the hotspot it connects but does not auto reconnect if the ipad wakes from sleep Am I missing something. I have an iPhone 6 and ipad mini 3 running 8:1

Finally, I solve this problem ~~ I tried all the way, but still does not work,
But my iPhone and iPad can.
So, be sure to Yosemite issue,
Then I connect to MagicMouse ensure that Bluetooth can connect,
Finally, I reconnected to the iPhone,
Watching the Bluetooth automatically turns on and connected! I'm gonna cry ~~

Hi! Unfortunately, none of these steps worked for me to set up the instant hotspot on my iPhone 5S and MacBook Air (2012). Here is how I got it to work: Go to WiFi in the Status Bar, then open network preferences, go to locations and add a new, blank location. I did not pair any devices, I did not connect (yet) to my home WiFi, had just a blank, new network location. I went to the Status Bar again to connect with my iPhone and saw that it was already connected. Cool!

One thing that worked for me, was connecting to the iphone via Bluetooth.
Click on the bluetooth logo in the menu-bar.
Open bluetooth preferences (I translated it from Dutch, not quite sure if it's exactly the same).
Look for devices, and try to connect to the iphone. If it doesn't show there, go to your iphone and look for your macbook. Just try to connect.
After that, my iphone showed up as devices under the bluetooth icon in the menubar.
And after that, it also showed up under my Wifi networks. Little side note, I did that AFTER doing all of the above solutions. That didn't work for me, but it's possible that my bluetooth step wouldn't have worked if I didn't preceded with those steps :)

Great article, but for me the trick was to disable PIN code for the SIM card. It was just a lucky guess, I tried to disable it and from now on I can see my phone as Instant Hotspot. Looks like it is necessary to have the SIM card without PIN to have IH working.

For me I had to go all the way to the last step and reset all network settings on my iPhone 6.

Un - freaking - real of course it won't work for the IPHONE 4S! So DUMB! Come on APPLE you guys aren't making enough freakin money you gotta make everyone update the WHOLE DEVICE FOR BIG BUCKS every other year - yeah no thanks.

This kinda worked. I had to turn my mobile data on and off again and it showed up on my laptop straight after I did that

Hi Folks ,
I'm using Iphone 5c ,I'm unable to see personal Hotspot option in my device. please could you me assist me for this issue.

hey - I was kinda desperate about this *** instant hotspot - and your article was the only that helped. Sadly the problem keeps coming back again and again. and it sucks to go through all the steps again and again - anybody with the same problem out there?

It worked with the assistance of your article. I had a new phone (S5) on which I restored an iCloud backup from a 4S. Instant hotspot did not work. I then
- changed the name of the iphone from "iPhone van Stijn" to "iPhone_Stijn"
- logged off iCloud
- logged on iCloud
- no change Then following your article, I rebooted the Mac, followed by the reboot of iPhone. I was not convinced that a reboot would help me, but I decided to follow your article to the letter.
Guess was, after rebooting both devices, it worked for me Thanks!