How to plan the perfect Halloween party!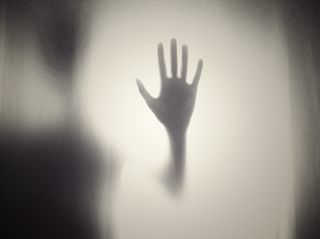 (Image credit: Pixabay)
Halloween can be an unusually stressful time of year, especially if you have a party to plan, a costume to pick out, cobwebs to hang, and creepy-crawly shenanigans to embrace!
Here are some quick tips, apps, and gadgets you can use to plan the perfect Halloween extrava-ghoul-za!
Todoist
Plan, decorate, and organize your perfect Halloween party in a pinch with Todoist, a task management app that helps you keep your head on straight (until you get to the party and have it fall off in front of everyone — that would be a killer Halloween party trick).
With Todoist, you can create spooky lists to help sort your to-dos, from picking up punch to grabbing the scariest, creepiest mask for your costume, set up dates and reminders to make sure you never forget important deadlines like paying the cobweb guy, and the ability to save web pages and articles about party ideas for later with the app's sharing extension. It also works with 60+ popular apps like Dropbox, Amazon Alexa, Slack, Zapier, IFTT, and more!
One super cool feature of the app is the ability to share your lists and collaborate with other people, so if you need a bit of help ironing out the kinks in your party, why not enlist the advice of your BFF or significant other and connect with them on Todoist?
You can download Todoist for free, but if you wanted to get a little bit extra from the app and can see yourself using it for things beyond Halloween parties in the future, then there's a Todoist Premium upgrade that gives you unlimited access to files, assigning, and subtasks for a monthly fee.
Tasty
If you've been on the internet anytime in the last few years, you've probably seen one or two of those fast-paced cooking videos that are shot at an aerial angle and cover all types of grub from delicious, overindulgent desserts to 4,000 different ways to cook fancy ramen, to the perfect way to cook a steak in a cast-iron pan, to everything in between.
Nowadays the king of these types of videos is Tasty, an app and concept developed by BuzzFeed!
The Tasty app's description is pretty much in it's name: look up delicious, mouth-watering recipes and videos, get inspiration for your Halloween party, and go on your merry-scary way! The app even asks when you first get it if you're a vegetarian or not, so if you want some meat-free party options, Tasty's got your bases covered!
Around Halloween, the app will have recipes features like Peek-a-boo Ghost 'Boxed' Pound Cake, Jack O' Lantern Chips and Dip, Halloween Finger Hot Dogs, Halloween Buffalo Chicken Skillet Dip, and so, so much more. You might not have the spookiest party in the world, but you'll for sure have the tastiest.
Eventbrite
So maybe your Halloween party isn't going according to plan, and perhaps your cobweb guy didn't come through, and possibly your costume is half-assed and a bit depressing, never fear because EventBrite is here!
Eventbrite is a website and an app that lets you look at local upcoming events and parties so you never have to miss out on another Monster Mash or graveyard smash ever again! The app gives you information like where the party is in proximity to you, how much it'll cost, how popular it has been in the past, and so much more.
If you wanted, you could put up a party yourself on Eventbrite! But don't be surprised if a couple of ghouls and goblins you don't know show up for some free candy.
Horror Movie Classics
Sometimes having a Halloween party doesn't mean loud music, a fog machine, and a ton of spooky decorations: sometimes Halloween can be a terrifying, blood-curdling horror movie with some friends in a dark basement as you wait for Pennywise to lurch out of your TV and rip your spine out of your back.
Picking out the perfect horror movie can be tough, which is why websites like Rotten Tomatoes can be so helpful and even fun to browse through with friends as you try and pick which horror flick you want to watch first!
The Top 10 horror movies at the time of this publication are:
Get Out (2017)
The Cabinet of Dr. Caligari (Das Cabinet des Dr. Caligari) (1920)
A Quiet Place (2018)
The Bride of Frankenstein (1935)
King Kong (1933)
Nosferatu, a Symphony of Horror (Nosferatu, eine Symphonie des Grauens) (Nosferatu the Vampire) (1922)
Psycho (1960)
The Babadook (2014)
Frankenstein (1931)
Repulsion (1965)
AtmosFX
Have you ever wanted Halloween decorations so terrifying that your neighbors would probably call the police on you because ooHHH MY GOD THERE'S AN AXE MURDERER CHASING SUSAN!? Then you 100% need to check out AtmosFX.
All you need to do is pick your surface (it can be a wall, a window, a mirror, a glass door), grab a projector, pop in the AtmosFX of your choice, and watch a horrifying scene of terror roll out across your living room.
These effects are so vivid and real that you'll probably be attracting a crowd or two if you have them playing in your window. I mean, who wouldn't stop to stare at a ghostly apparition appearing and disappearing suddenly? Or a seemingly innocent portrait that transforms into a twisted demonic monstrosity? Or a pack of zombies banging at the glass, ready to chomp down on that juicy, juicy jugular of yours?
The effect packages cost between $6 and $75. The only thing about AtmosFX that's not super-spooktacular is that you also need to pick up projection material to bring your creepy crawly terrors to life if you're looking to project them on glass or through windows.
The Perfect Costume
So you've planned your perfect party, picked out the scariest movies, prepared some spooky appetizers: but what about your costume?!
Costume shopping around Halloween is just as bad as Christmas present shopping around the holidays, if not worse because there are 1,000,000 different options out there, and then you have to decide if you want to be scary or sexy or funny and then you need accessories and makeup and new underwear to look good in the costume and the list goes on and on and on.
Amazon does a great job of laying out complicated and straightforward costume solutions to browse through. They even give you costume theme options to go through like Animals, Insects & Dinos, Cartoon Characters, Classic Halloween, Superheros, Movie & TV, Sci-Fi & Aliens, and so much more!
However, if you're lazy, POPSUGAR does a great job at giving you last-minute DIY Halloween costume ideas.
Trick or treat?
Do you have some terrifying decorations that are bound to make any trick-or-treat-er scream? Maybe you're planning a night in of horrific, gory movies, a bowl of eyeballs, and a goblet of blood (you know, the usual).
How will you be celebrating this Halloween? Let us know your spookiest ideas in the comments below!
Master your iPhone in minutes
iMore offers spot-on advice and guidance from our team of experts, with decades of Apple device experience to lean on. Learn more with iMore!
Cella writes for iMore on social and photography. She's a true crime enthusiast, bestselling horror author, lipstick collector, buzzkill, and Sicilian. Follow her on Twitter and Instagram: @hellorousseau