How to prepare your TV room for Philips Hue Entertainment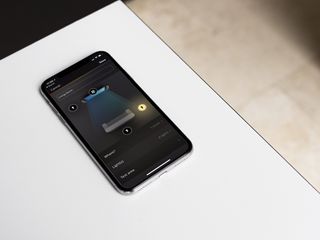 Philips Hue recently announced a new update that's going to make your gaming and media more immersive than ever before. The company is partnering up with content producers in gaming and entertainment to create the Philips Hue Entertainment experience, a low-latency and dynamic way to sync your Philips Hue lighting to your media. Take a look at how Philips Hue and Razer Chroma work together to provide a — dare I say — friggin' awesome experience:
Razer is only the first company to partner up with Philips Hue. The lighting company plans to integrate with several content producers to provide a unique and impressive experience.
CNET's Ry Crist showed one such example (a glorious one, might I add) of Hue Entertainment's possibilities in entertainment. Check out this video of Philips Hue synced up with a lyric video from Pixar's Coco:
I, for one, am very much looking forward to Philips expanding its partnerships. Currently Hue Entertainment will only work with the Razer system, but Philips says an app is on its way that'll let you sync up your lighting with any content you're watching on your Mac or PC:
How to set up Philips Hue Entertainment
OK, now that you're plenty excited about Philips Hue Entertainment, it's time to get things set up! You'll need to use the Philips Hue app to create an entertainment zone in your home — simply follow along with the step-by-step process to lock everything in.
I've put together a handy tutorial video that'll walk you through the entire process!
Some considerations
As you might expect, the Philips Hue Entertainment system works best if you've got a fully immersive setup. One Philips Hue White and Color light probably isn't going to cut it. My recommendation? Start with the three-bulb starter kit and build out from there. You can get three third-generation white and color bulbs for about $150 from Amazon.
Once you've got your basic lighting layout, you can start to add to the experience with Hue's other products. Your next purchase should absolutely be a Philips Hue LightStrip Plus. This nearly 7-foot long LED lightstrip can be positioned behind your television to provide a more immersive experience that draws out the colors of whatever you've got on screen — it's like turning the wall surrounding your television into part of the viewing area. You can get a Philips Hue LightStrip Plus for about $86 from Amazon.
Lastly, you may want to consider some versatile options for your entertainment area. Philips Hue includes a rechargeable, portable LED lamp called Philips Hue Go that you can place anywhere you please! Depending on how well your bulbs and lightstrip cover the entertainment area you've chosen, you can add these lamps to strengthen the effect. Best of all, you can move them around as your space changes or your setup grows! A Philips Hue Go lamp costs a little over $70 from Amazon.
Hue Three-Bulb Starter Kit - See at Amazon (opens in new tab)
Hue LightStrip Plus - See at Amazon (opens in new tab)
Philips Hue Go - See at Amazon (opens in new tab)
Questions?
Run into any trouble getting your Entertainment area all set up? Give me a shout in the comments or over on Twitter! Once you do get things rolling, feel free to share some photos of your personal Hue Entertainment setup! I'm curious to see how you organize things.
Get the best of iMore in in your inbox, every day!
Mikah Sargent is Senior Editor at Mobile Nations. When he's not bothering his chihuahuas, Mikah spends entirely too much time and money on HomeKit products. You can follow him on Twitter at @mikahsargent if you're so inclined.
My main question is how do you use it with anything if you don't have your pc or Mac linked to the tv? If it worked with Xbox, PS4, Switch, Netflix, or just the TV, then it would be useful at least...
Thank you for signing up to iMore. You will receive a verification email shortly.
There was a problem. Please refresh the page and try again.