How to share an action in Launch Center Pro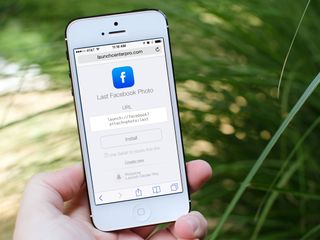 Launch Center Pro lets you create actions for all the things you do regularly on your iPhone and iPad, from emailing a specific person to sending a boilerplate text message, it can do it all. What's more, if you create a particularly cool action, you can easily share it with friends, families, co-workers... anyone at all!
How to share an action in Launch Center Pro for iPhone and iPad
Open the Launch Center Pro app on your iPhone or iPad.
Tap the Edit button in the upper right hand corner.
Tap on the action you'd like to share.
In the next menu, tap on Share Action.
Safari should now launch and show you some information about your action. Fill in anything you'd like the person to know and remove any personal information. Then tap on Create.
*Copy the URL** from the Address Bar.
Share the URL with anyone you'd like to have the action.
The person you shared it with can just go to the URL and Launch Center Pro can import the action all on its own. You can alternately tap the Share button in Safari to share an action. I prefer the URL method so I can paste it wherever I want. You can, however, use whichever suits your needs best.
If you use Launch Center Pro, have you ever shared actions with other people? And if you have any cool actions you've created, feel free to share their URLs in the comments below along with a description of what it does!
Get the best of iMore in your inbox, every day!
iMore senior editor from 2011 to 2015.
I've always been leery of trying this app specifically because there are so many different articles on iMore describing how to use it. Is it that difficult?

Creating your own url's from scratch is tricky but the #lcptips on Twitter are a good place to start.