How to stop WhatsApp from sharing your number with Facebook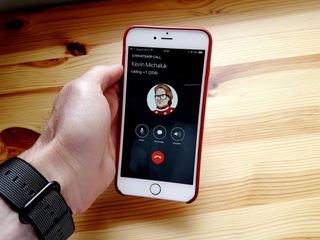 WhatsApp says it plans to start sharing your phone number and other account information with Facebook in order to "improve your Facebook ads and products experiences." The messaging service revised its Terms of Service and Privacy Policy to include information on how Facebook will use your information:
How do I opt out?
If you've accepted WhatsApp's updated Terms of Service and Privacy Policy, you still have 30 days to opt out. Here's how you do that:
Launch WhatsApp.
Tap Settings.
Tap Account.
Tap the switch to disable Share My Account Info.
Tap Don't Share.
To confirm you've opted out, check to see that Share My Account Info is grayed out.
That's it! You've successfully opted out of WhatsApp sharing your account information for advertisement and product purposes. Of note, WhatsApp says Facebook will still have access to your information for "other purposes," including fighting spam and improving security.
Questions?
Having trouble opting out? Drop a comment below!
Get the best of iMore in in your inbox, every day!
Mikah Sargent is Senior Editor at Mobile Nations. When he's not bothering his chihuahuas, Mikah spends entirely too much time and money on HomeKit products. You can follow him on Twitter at @mikahsargent if you're so inclined.
I don't have that "share my account'" option. I do have the most current version also. Sent from the iMore App

I don't have that option, either, grayed out or otherwise.

Same here. No option for it. I am running iOS 10. Wonder if that is an issue? Sent from the iMore App

Yeap i am using iOS 10 beta 8 and i don't have any option like that did you fix it ?

You have to go to section that says "About and Help" under settings first and agree to the new T&C then it'll give you the option to opt-out. Sent from the iMore App

Thanks. Still don't see it. Odd.

Also on iOS 10 and don't see it. Also couldn't see where to accept new t&c.

I got a full screen notice about the new terms and the option to opt out when I hit "Agree"

I don't see the option, I've not even been informed of a terms update. Typically the same **** poor management by the whatsapp team as their past rollouts for example the "charge, not charge, only charge users who didn't pay for the app, abolish charges altogether" Sent from the iMore App

Same here. I have no option for disabling this switch?? Sent from the iMore App

Ok, here is what I did. Delete your account (I only recently signed up because of a friend traveling overseas - so I didn't care that everything was going to be deleted). Then sign in. DON'T BE LAZY (like I was last time) and sign up with Facebook. That removes the option to opt out because you are already using Facebook for your account. Sent from the iMore App

Hmmm, I don't see that option either. I seem to be using the latest version and I'm not on iOS 10. Are they hiding it so I don't have an option? That'll be quick way to get me to close my WhatsApp account.

I have no official confirmation, but from my tests, if you signed up for your WhatsApp account with your Facebook account (signing up that way with WhatsApp is actually called the "lazy way" in the app), you don't have this option. If you did not sign up this way you have it.

Well, I did not sign up for WhatsApp with my Facebook account, just my phone #, and I do not have the option to turn off sharing. So, there must be some other explanation.

Of course right after I posted my reply here, I opened WhatsApp and was greeted with the new terms of service agreement and the option to opt out (which I promptly did). WhatsApp must be slowly rolling out the agreement to users. So, I guess just be patient and wait for the agreement to show up.

My what's app was update today and then I was able to switch off the sharing. Sent from the iMore App

Hi Everyone. Below is an clip from the Telegraph. Hope that helps. WhatsApp has not sent the updated permissions request to all of its users yet. If you have not been asked to approve the terms then you are currently not affected by the changes. Sent from the iMore App

Glad i'm opt out to share my number when new term prompted. Sent from the iMore App

I am using iOS 10 beta 8 and i don't have an option like that why this is happening ?

Hi, I managed to turn sharing off on the 26 Aug. There is a need to restore my iphone and i restore it using my 22 Aug backup. I am unable to turn sharing off when the iphone was restored. There is no updated permission requested or "read updated policy" option. Whatsapp is installed with its latest version(updated on 15 aug) and i am unable to select anything. The only option is "agree and continue".
i tried to click on the terms and conditions, it would bring me to whatsapp terms and condition link on safari. and there is no option to opt out. Please advise as i have no idea if i'm already opt out or because it is a new installation/restoration of whatsapp, it is not considered as existing users.
Thanks in advance
Thank you for signing up to iMore. You will receive a verification email shortly.
There was a problem. Please refresh the page and try again.