HTC targets iPhone users with its new Sync Manager desktop application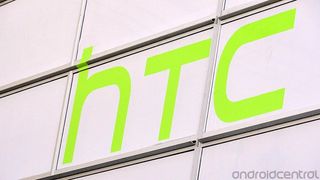 HTC announced the HTC One last week which is its latest flagship device running on the Android operating system. It appears that HTC believes it can pull current iPhone users away from iOS and onto android with its latest device and it is going all out to help people do just that by releasing software that can access an iPhone's backup file. According to CNET Asia , HTC will soon be releasing an update to its desktop Sync Manager software that will have the ability to open up an iPhone's backup file that has been created through an iTunes backup.
The version of the Sync Manager software that is currently available already offers some minor links with iTunes; but only for assistance with managing media on HTC devices. The new version will do so much more and allow iPhone users who are planning on moving to the HTC One an easy way to retain their photos, videos, calendar appointments and text messages; something that would have been difficult at best prior to this and in the case of text messages, virtually impossible.
It is unclear at this stage when the Sync Manager software will be released but we assume that it will coincide with the launch of the HTC One next month. The current version is available for both Mac and PC so we would expect the new version to be the same. What is unclear is how long Apple will let HTC access its iPhone backup data when this software is finally released. Maybe it will become the latest cat and mouse game similar to how Palm tried to get its Pre to sync with iTunes; something that Apple shut down very quickly.
There is no doubt that the HTC One is a top end smartphone with specifications to match. The iPhone 5s or whatever it will be called has got some serious competition on its hands now from this and the upcoming Samsung Galaxy S4. This year is going to be an exciting time for gadget lovers!
Source: CNET Asia via Apple Insider
Get the best of iMore in in your inbox, every day!
UK editor at iMore, mobile technology lover and air conditioning design engineer.
it'll be interesting to see what the legal team at Apple has to say about another platform extracting data from its backup files.

I would think it's no different than Pages opening up a Word doc.

It *should* be no different than Apple's own Windows Migration Assistant accessing data from Outlook to populate OSX mail/calendar/address book ( http://support.apple.com/kb/HT4796 ), but Apple's legal team would not let that stop then.

Seems pretty ballsy for HTC to create this because it seems like Apple could just do a minor tweak to the backup files in a new iTunes version and it will be broken. I can't imagine that HTC wants to dedicate the resources to constantly trying to update their software in a cat & mouse game. I remember years back when Palm figured out a way to get their phone to sync with iTunes. As I recall, Apple just updated iTunes & broke it.

True -- but there is *far* easier to change a sync protocol than to your file format, because it is applied to the data *transfer*, not the data *itself*. Even a "minor tweak" to backup files, as you put it, creates possibilities for data corruption and for compatibility for old backups, especially if not every copy of every version can be hit at once. It is possible, certainly, but fraught with headaches for Apple and the possibility of ruining user data. The more complicated they make the job for HTC, the higher the risk they run. Apple could still do it, of course, and then HTC would have to dedicate resources to opening each successive iteration. To make HTC pay that price, Apple would have to dedicate resources not just to creating each iteration, but making sure each version functions flawlessly and is applied everywhere. It just ain't that easy, and such a cat-and-mouse game may not be worth the headache for Apple.

It's about time that some Android manufacturer decides to play nice with Mac. One of my main complaints was getting data from my Mac to my HTC Sensation and back. Now that I have an iPhone, the issue is resolved, but it's nice that years later someone in that camp starts to think.

This is brilliant! This certainly makes the decision to switch over to Android a lot more probable for me personally. I'll wait and see if Apple still doesn't make any progress with iOS7 and the next iPhone iteration.

If only I knew that HTC had iTunes integration...

Well you are truly correct with the idea. well you can also download HTC Sync Manager here : http://www.tecnigen.com/2013/08/03/htc-sync-manager-pc-suite-download/ well I found this website on web!
Thank you for signing up to iMore. You will receive a verification email shortly.
There was a problem. Please refresh the page and try again.