iMovie for Mac updated with older video card fix, updating improvement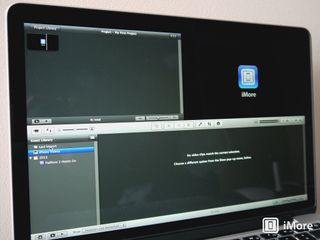 Apple has posted an updated version of iMovie 10, the new version of iMovie for Mac that was released last month. iMovie 10.0.1 is a maintenance update that's available through Software Update, via the Mac App Store.
iMovie 10 introduced a new streamlined design, improved sharing features through iMovie Theater, new title styles, trailer templates and movie themes, and many new and improved features.
The 10.0.1 update makes the following changes, according to Apple:
Allows iMovie to be installed on computers with some older video cards
Addresses reliability issues when updating projects and events from previous versions of iMovie
What do you think of the new version of iMovie? Does iMovie Theater make it easier for you to share movies and video clips? Let me know what you think in the comments.
Shame on me but I don't really know how to use it that well! You guys should post some how to videos! Sent from the iMore App

As odd as this may sound... iMovie feels like it "breathes" better after this update. all of my previous project updated ok. I admit that I'm not a pro user of iMovie and have only used it enough to slap together some quick movies, and I don't want to say that it's just the graphical overhaul that makes iMovie feel better to me... I can't quite put my finger on it, yet... Except on the iPad, where you really can, literally put your finger on it. xP

That is what I hope happens. When the update first launched in October, I got notified I had an update, but then when downloading it, it threw an error that my video card wasn't supported (mid/late 2008 iMac). The next morning, it auto-updated. When I launched it, it have a message about upgrading my library, but don't know it ever finished. Was basically unusable. Hoping this helps. Sent from the iMore App

When I bought my first Mac years ago, I also bought Final Cut Studio (now defunct) on the same day. So I've never once used iMovie, always FCP.

I wish I had a Mac. I used to have one but I sold it so I can buy a new one. I loved iMovie when I had it. Sent from the iMore App

I had the problem with the old video card, it caused me to go to Premier. Now I'm hooked on that. Sorry iMovie.

I'm going to have to try this out. What you'd notice? Any differences in speed? Sent from the iMore App
Get the best of iMore in in your inbox, every day!
Thank you for signing up to iMore. You will receive a verification email shortly.
There was a problem. Please refresh the page and try again.