State of the iOS 4.3.2 Jailbreak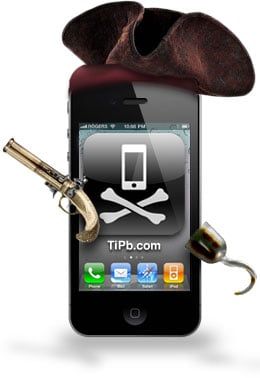 Today, apple has released the 4.3.2 firmware for iPhone (AT&T GSM), iPad, and iPod touch, and 4.2.7 for iPhone (Verizon). The update includes security fixes. Since Jailbreak exploits security holes, there's every chance the update may patch something crucial to the current iOS 4.3.1/4.2.6 Jailbreaks. That means if you update, you may lose your Jailbreak.
We're hearing the Jailbreak for 4.2.1 still works, but not the untethered version. Either way we recommend being safe rather than sorry and holding off on any update until the Jailbreak developers provide further information. Same goes for unlockers -- stay away.
In the meantime, make sure you save your SHSH blobs with tinyumbrella (Cydia isn't enough).
We'll update everyone as soon as we know more, and be sure to check out our Jailbreak Forums to keep up with the latest!
Get the best of iMore in your inbox, every day!
Awesome! looking forward to a JB for it. mainly looking forward to a JB for iPad2!

Agreed, can't wait to tweak it and have matching themes on both my devices

hell yea
ipad2's real potential will come out once jailbroken

[off topic] Has anyone went to the app store recently? There's an app called "Silent Film Director" which screenshots shows off an iPhone with a 4 inch display and a bigger front facing camera. Is this a sign of a new iPhone or is this just a bad photoshopping?

Quote: "We're hearing the Jailbreak for 4.2.1 still works:
By that you mean Jailbreak for 4.3.1.

did the upgrade to my Verizon Iphone 4 out of curiosity and the untethered JB (GreenPoison) still worked... kinda.. it appears to do its job but after its done the loader wont launch it just pulses...

lol if loader doesn't work that means no cydia, if you don't have cydia then you don't have a jailbroken phone really do you cos you can't do owt with it haha

But then you can just SSH into it and install Cydia onto it, or get into it with a client manager, now can't you? I've done this, and installed Cydia this way onto a persistently annoying jailbreak.

oh yeah.. I aint done playin yet... I will get it to work or revert...

I wanted to do a "jailbreak-update" from 4.2.1 to 4.3.1 today and I kinda messed it up. I don´t get signal with my jailbroken 4.3.1 iPhone 4.
I´m giving up on it now. Thanks to 4.3.2 it´s getting too complicated and I don´t know why.
Maybe some time later, i got all my shsh
--> 4.2.1 is tethered now, 4.3.1 is not giving me signal, 4.3.2 here I come (without jailbreak!!!)

If you're not getting a signal, most likely you chose the option to hacktivate the phone. If you do that while on a legit carrier, your signal won't ever come through without installing ultrasn0w.

I Used redsnow and only chose to install cydia. I tried it four or five times. I was looking for options redsnow was giving me but didn't find any.

I'm really trying to be patient but i'm dying waiting for an untethered jailbreak for my verizon 4.2.7 :/.

I am on 4.1. How is it possible that the 4.2.1 unteathered JB does not work now?

I wait all this time for the untethered 4.3.1 jailbreak, then when I go to update to 4.3.1 it updates to 4.3.2 and I am back to waiting