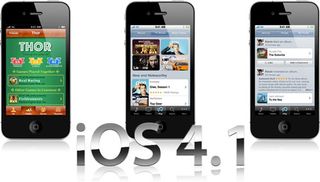 iOS 4.1 is now available from Apple for iPhone and iPod touch. A relative small update to iOS 4 that fixes some important bugs, adds a few new features, and powers the all new iPod touch 4.
Steve Jobs announced the headlines during Apple's 2010 special music event and they include Game Center social gaming network, TV rentals, iTunes Ping social music network, HDR photography, and HD video uploads. (Yes, Apple is introducing not one but two new social networks.)
More importantly for some, proximity sensor misfires, Bluetooth woes, and the abysmal performance on iPhone 3G appear to be fixed.
We'll be covering all of that and more below. For anything and everything that hasn't changed, check out our massive iOS 4 walkthrough because we won't be repeating all that here
Note: this walkthrough is based on the GM (gold master) version of iOS 4.1. We'll continue to add to and improve it as needed, and update once iOS 4.1 release version hits, probably on Wednesday September 8.
If you don't have time (yet) to read this iOS 4.1 walkthrough and are eager to get the basics down now, here's a quick 5 minute video guide to get your started.
We're showing it off on an iPhone 4, which should be similar to how it will work on an iPod touch 4.
What hasn't changed
Most things haven't changed with iOS 4.1, so again, check out our iOS 4 walkthrough to get up to speed on the far more numerous changes last summer's update brought.
System-wide changes
AVRCP Audio/Video Remote Control Protocol for stereo Bluetooth
Yes, you can finally -- finally -- control volume, skip tracks, and do pretty much anything your stereo Bluetooth headset allows. Unfortunately, at least in my tests, volume changes on the headset don't show up on the iPhone's volume slider -- but they do work in both iTunes Store streaming and iPod apps.
FaceTime app
iPod touch 4 gets a brand new, top left icon on the home screen just for FaceTime. (Which makes sense since there's no Phone app from which to initiate a FaceTime call. There's also no phone number associated with iPod touch so Apple/iTunes IDs will be used instead. (That means, if you want to call someone with an iPhone 4, they have to have updated to iOS 4.1).
Once it's set up it works the same -- that is, simply and elegantly.
Calendar - Now in pastel
Calendar app appears to be functionally identical to iOS 4.0 but for the color scheme. The shades are all pastel. Full on Miami Vice light purples and greens and peaches and tones only Prismacolor has names for. No idea what this change was about.
Photos - HD YouTube uploads
iPhone 4, and now iPod touch 4, can record 720p HD video but in iOS 4 those videos would be compressed down to SD when uploaded to YouTube. 4.1 fixes that. Just tap the action button at the bottom right and share HD straight up to YouTube.
Note: HD uploads require a Wi-Fi connection.
Camera -- HDR photography
iOS 4.1 adds HDR photo capability to the iPhone 4 -- but not iPod touch 4 -- Camera app. HDR stands for high dynamic range and usually involves a photo with one or more identical photos that are over- and underexposed and then combined together so that far more light and shadow information is available than a single exposure would allow. These high dynamic range images can then be tone mapped to provide a far greater amount of detail, far more like what the human eye can see. So basically, you can see detail in the sky and in the shadow under the tree, rather than having one blown out or the other lost to black. (That's my lay person, non-photo geek understanding of it anyway).
To enable HDR you simply tap the HDR button, much like the LED Flash button under iOS 4.
Note: HDR photography doesn't seem to work on earlier iPhone models like iPhone 3GS.
Then, when you take the picture, iOS takes not only the regular shot but one overexposed and one underexposed. Shooting the picture seems to take roughly the same amount of time, but saving it takes noticeably longer.
So far, based on the results I've seen here and online, iOS HDR does a good job pulling color and detail back into what were previously blown out skies, but an only okay job revealing detail in shadowy areas.
For non photo geeks, however, all they'll notice is better pictures with bluer skies and brighter people, which is probably why Apple added the feature in the first place.
Apple has also made the camera controls easier to use in landscape mode, rotating them along with the UI.
iTunes Store - Ping and TV rentals
The iTunes Store was originally introduced in iOS 1.2 (iPhone 1.2) as the iTunes Wi-Fi music store and that we're about to talk about features accessible over 3G and involving video shows desktop iTunes isn't the only version growing beyond it's original moniker and focus. With iOS 4.1, new features include the social music network Ping and $0.99 TV show rentals.
Ping isn't exclusive to iOS 4.1 -- it's already available to iOS 4.0.x users -- but Apple is touting it as a new feature and it's being launched at roughly the same time, so it makes some amount of sense to fold it in here for easy reference.
A social music network, Ping debut with iTunes 10 but is also accessible on the iPhone and iPod touch via the double talk bubbles tab, bottom middle. If you haven't yet signed up in iTunes 10, you'll get a Ping splash screen telling you to do so.
Once you've signed on, the Ping tab will come up with the Activities view. Activities show what's going on with the people you've followed -- status, pictures, and videos from recording artists like Lady GaGa, and comments, likes, and shared music from friends. It gives you the ability to like or comment on any of those things and, of course, instant access to preview and purchase the music being liked or commented on in iTunes. That also means there's currently no way to share or discuss music that's not in iTunes, specifically in your local country's iTunes store, which can be frustration for Beatles fans in the US, and fans of far, far more artists internationally.
Actions are fairly simple. To like or add a comment to an activity, tap the appropriate button. To preview or purchase a song that was posted, tap anywhere on the song widget, from album art to title. To be taken to the song's album, double tap on the title.
The People tab gives you a list of people you follow and people who follow you, as well as a featured button for a list of recording artists.
Tapping on a person gives you profile page with recent activity and an easy follow/stop following toggle. You can also switch to an info view that contains a short bio and buttons to see the person follows and who follows them. Similar to Twitter, people can either let anyone follow them or decide to approve followers on a person to person basis.
The My Profile view, as the name suggests, shows you your own recent activity and, at the bottom, has a button for My Info that shows you your own profile. You can't (yet?) edit this info on iOS, however, and will need to go back to iTunes 10 on Mac/Windows for that.
I'm not sure if it's the blank loading screen, but iTunes Store has never felt like the snappiest app on iOS and including Ping inside it likewise makes it feel less snappy than Twitter or Facebook. It also doesn't seem to save state of, or cache, the tabs - perhaps because they're web pages being re-loaded each time - which makes the experience of moving between apps seem sluggish. There's also no refresh feature, you need to switch between tabs to check for new data, and sit through more reload screens...
The other addition is TV show rentals. They're only available from ABC (whose parent company, Disney, counts Steve Jobs as its biggest share holder), and FOX (whose owner, Rupert Murdoch, sees mobile devices as a way to save old media), and cost $0.99 per episode. You have 30 days to start watching and 48hrs. to finish once you start.
To access them, tap the videos tab at the bottom, then the TV Shows tap center top. Tap on a show and you'll get the info screen with full season purchase price. If you want to rent a single episode, double tap the title and you'll get the single episode info screen with rental option.
Double tapping is usually reserved in iOS for zoom, so it's not the most elegant or intuitive way to get at rentals.
A discounted season rental price would be nice, but this is Hollywood, so baby steps. Tiny, tiny baby steps.
Note: if you rent on iPhone, only the SD version will be downloaded. If you rent on Apple TV, you'll get the HD version. Given iPhone's 3.5" screen, SD is probably a better option to save on file size.
Settings
Add new features and you've got to add new settings for those features. Or, as is often the case, you've got to add new settings for features you added in previous versions of iOS. Sill, Settings didn't get as big a bump in 4.1 as it has in the past.
You can lockout Game Center multiplayer games if you don't want your kids social gaming with the unwashed denizens of the internet. Which you probably shouldn't.
iOS 4 spell check causing more problems for you than it's fixing? No problem, you can now turn it off. [9to5Mac]
With HDR photos, you can choose whether to save both the original and HDR version to the camera roll, or just the processed HDR image.
Game Center
Game Center, Apple's social gaming network went live with iOS 4.1 and games continue to be updated to support it. (As of this writing, Apple has a Game Center section set up in the App Store to help you find them). To start off, you can create an account, update your status, and add friends.
You can also see a list of your games that support Game Center. Tapping on one gives you general info and the ability to hit Play and go straight to the game. Tapping on Leaderboards lets you see top scores for Today, This Week, and All Time.
Achievements shows everything you can earn for playing the game.
Games that support Game Center show a brief drop-down when they start.
Phone
New to the Phone app, if you choose to add a number to Favorites, and that number is mobile, and is an iPhone 4, you'll be given a choice of adding the phone number proper, or adding it as a FaceTime connection.
Field test mode, missing from iOS 4.0, makes its triumphant return in iOS 4.1. If you're not familiar with it, field test mode is a diagnostic mode that shows cell reception as actual, meaningful numbers as opposed to nebulous Apple and carrier rendered bars. [Gizmodo]
To enter field test mode, dial:
*3001#12345#*
To exit field test mode, click the home button.
Nike+
The Nike+ app update that was included in iOS 4 beta but missing from the public release returns in iOS 4.1 and looks like it's here to stay this time. It allows you to sync data with the Nike+ servers directly from the iPhone rather than having to sync through an intermediary computer. About time.
[WhenWillApple]
iOS 4.1 pricing and compatibility
iOS 4.1 is a free update for iPhone users and for iPod touch users.
Compatibility should be the same as with iOS 4.
iPhone 4 and iPod touch 4 (2010): All features
iPad (2010): Coming this fall with iOS 4.2
iPhone 3GS and iPod touch G3 (2009): No features requiring iPhone 4 or iPod touch 4-type hardware (i.e. FaceTime)
iPhone 3G and iPod touch G2 (2008): No multitasking, custom wallpaper, and Bluetooth keyboard support.
iPhone 2G and iPod touch G1 (2007): not compatible/no update
Conclusion
iOS x.1 point updates are relatively minor compared to the full version releases but this fixes some major bugs, adds a few great new features for iPhone users, and powers a whole new level of experience for iPod touch 4 owners.
Did we really need two separate new social networks in Ping and Game Center, or would a unified iOS/Apple social network have been better? Only time will tell.
If you were waiting on a new notification UI or widgets, well that's not the point of the point release, but iOS 5 is only 6 months from beta so keep the dreams alive.
iOS 4.2, with wireless printing and AirPlay is scheduled for November, however, so there will be more to come for iPhone, iPod touch, and finally iPad users this year as well.
[Thanks to everyone who contributed screenshots and descriptions for this walkthrough. If you noticed we missed anything or got anything plain wrong, drop us a note in the comments and we'll update as needed.]
Master your iPhone in minutes
iMore offers spot-on advice and guidance from our team of experts, with decades of Apple device experience to lean on. Learn more with iMore!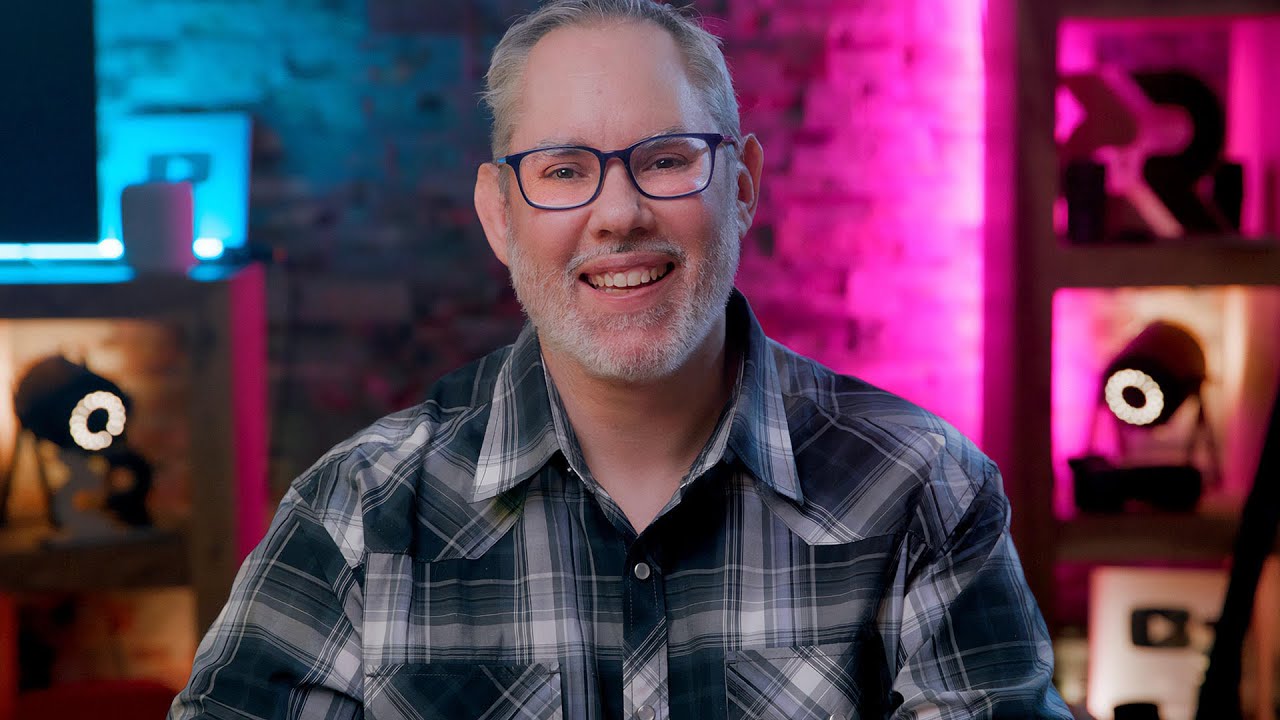 Rene Ritchie is one of the most respected Apple analysts in the business, reaching a combined audience of over 40 million readers a month. His YouTube channel, Vector, has over 90 thousand subscribers and 14 million views and his podcasts, including Debug, have been downloaded over 20 million times. He also regularly co-hosts MacBreak Weekly for the TWiT network and co-hosted CES Live! and Talk Mobile. Based in Montreal, Rene is a former director of product marketing, web developer, and graphic designer. He's authored several books and appeared on numerous television and radio segments to discuss Apple and the technology industry. When not working, he likes to cook, grapple, and spend time with his friends and family.