iOS 4.3.2 untethered jailbreak (mostly) released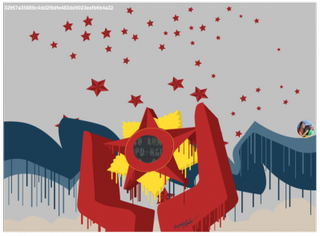 redsn0w 0.9.6rc13 is here and it brings with it the promise of an untethered Jailbreak for iOS 4.3.2 devices including iPhone 3GS, iPod touch 3 and 4, and iPad 1. iPhone 4 will be coming as soon as a fix is made, and iPad 2 is still waiting on a new exploit (yes, we're sad too.) According to the Dev-Team:
Check out our complete iOS 4.3.2 untethered Jailbreak guide (updated from our 4.3.1 since the process is essentially unchanged) and if you need any help jump on into our Jailbreak Forum.
Are you apart of #teamjailbreak? Are you updating to 4.3.2 and giving the new redsn0w a try? Let us know how it works for you!
UPDATED: iPhone 4 (AT&T/GSM) is good to go!
[Dev-Team, thanks @daveizzle!]
Get the best of iMore in in your inbox, every day!
No need to update. Just went through the hassle of going from 4.1 to 4.3.1 and losing all my angry birds progress so I'm never doing another upgrade unless it comes with something I actually want.

Be sure to sync your apps, sync your iDevice, and make a backup with iTunes before upgrading firmware. Also, use PkgBackup to backup any jailbreak related stuff.

I do sync and backup but I decided to setup as a new phone and I think that was the culprit in losing my stuff. Thanks for the suggestion though...

Same here. And in fact, it's important to set as a new iPhone, to avoid all the lags and some memorie problems. That's really the down side of Jailbreak.
Now I decide to jailbreak Only when there's a major change :)

you can also use Chronos (I believe that was the name) to backup the data of virtually any app. This allows you do to a clean restore and then selectively restore app data without the tedium of a full restore from backup in iTunes.

Thanks for the tip Rob, I'll be sure to check that out!! That could be a lifesaver for me!

The name is actually Chronus, not Chronos. I use 3 backup apps located in a separate folder on my iPhone 4: PkgBackup for jailbroken apps, AppBackup for App Store apps, and Chronus for settings and data of apps. I practically NEVER use iTunes, since, IMHO, iTunes is the worst thing about iOS.

Oh well I've just downloaded it BEFORE they've put the line over IP4 :( :( :(
Now I'm #teampure.... for some hours/day

Lame I Was waiting to get the new jailbreak because I just received my 5th (that's right I repeat my 5th!) 32GB iPhone 4 replacement by apple! All their replacement phones are a piece of junk and I had all of em replaced within a 3 month span..... Kinda sad! A button always went bad that was not "software related" and I had to update the replacement phone to the current 4.3.2 OS in order for me to restore the phone from my previous back up... Not happy... So when I read this post I was jumping with joy... Then I read that it wasn't for iPad2 or iPhone 4... The two apple devices that I currently own -____- sigh

Fairly new to the jailbreak scene (jailbroke when the 4.3.1 came out), so I'm rockin' on 4.3.1, on the iPad 1, iPhone 3GS and iPhone 4.
Will wait for the rc14 or so, when they stabilize and add iPhone 4 support before doing anything. :-)

Doesn't work with iphone 4 yet.

Unless Apple releases some break out "have to have it" feature to the iOS 4.X series, I am going to stick with 4.3 until possibly iOS 5 is released.

ok, I'm an idiot, where do i find my 4.3.2 when I run redsn0w? I'm on a mac and have no idea where to grab it from my itunes or where to download it....help needed please.

If you can't figure that out, you should NOT be jailbreaking then.

That's not true. There's a first time for everyone.

just some direction would be appreciated.

http://www.felixbruns.de/iPod/firmware/

No 4.2.7 love >_< Oh well I'm happy with 4.2.6 JB

I was so happy when I saw the title as it was the first site I opened with my new iPad 2 and off course it's not supported :(

Hey everyone, don't use this yet. There are a lot of problems being reported. Wait for Dev Team to update this redsn0w before taking the plunge.

I used RedSn0w 0.9.6rc13b to jailbreak (untethered) my ipod touch 4gen with iOS 4.3.2. So far, no major problems so far. Thanks to @i0n1c and chronic-dev team.

It's updated for iPhone 4 now... Get your jailbreak on

JB my iP4 this morning while at the office when I got in. Everything looks good so far. 1hr conf call, 20 emails on the way in on 4.3.2 and only lost 5% battery life with Bluetooth on. It's fully charged now after Jailbreaking it but I'm leaving it off the charger and on the office WiFi all day to see what the battery life is like.

Does anyone know if 4.3.2 fixes any battery issues? I updated to 4.3.1 and have the worst battery life I've ever had since iPhone OG. Not looking forward to updating and JB all over again but will if it improves battery.

My 4.3.2 JB eats battery big time.
Thank you for signing up to iMore. You will receive a verification email shortly.
There was a problem. Please refresh the page and try again.