iOS 4.3.3 Jailbreak utilities PwnageTool and redsn0w updated to fix side switch vibration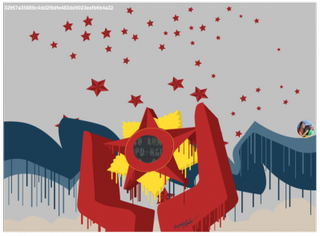 The Dev Team has released a small update to PwnageTool and redsn0w to fix an issue with the side vibration/ringer switch for iPhone 3 and iPhone 3GS.
Here's our how to Jailbreak iOS 4.3.3 tutorial, with a video walkthrough, if you want the step-by-step.
The bug was smashed by @i0n1c. Other improvements include removing the need for Windows 7 and Vista users to set their CPU affinity -- they can just run as Administrator in WinXP compatibility mode now.
For all the update news, hit the link below. And if you try it out, let us know if it fixed your switch.
Get the best of iMore in in your inbox, every day!
Rene Ritchie is one of the most respected Apple analysts in the business, reaching a combined audience of over 40 million readers a month. His YouTube channel, Vector, has over 90 thousand subscribers and 14 million views and his podcasts, including Debug, have been downloaded over 20 million times. He also regularly co-hosts MacBreak Weekly for the TWiT network and co-hosted CES Live! and Talk Mobile. Based in Montreal, Rene is a former director of product marketing, web developer, and graphic designer. He's authored several books and appeared on numerous television and radio segments to discuss Apple and the technology industry. When not working, he likes to cook, grapple, and spend time with his friends and family.
What kind of bug with the switch ??! I didn't notice anything can anyone explain please??? I4 4.3.3 cheers

Boszo, read carefully. It only affects iPhone 3G and 3GS. That's why you're not seeing the problem.

No, I believe Rene simply made a typographical error - he meant iPhone 4 and 3GS. iOS 4.3.3 isn't available for iPhone 3G.

Is this the bug where the phone vibrates when the switch is on and does nothing when you set it to vibrate? I'm on 4.3.1 and it happens to me.

Ql sorry my bad but thx anyway for an answear :)

i jailbroke yesterday do i need to do it again the re do all my apps again? if not how do you do it without having to redo everything again

You just run redsn0w RC16c again over your existing Jailbreak. Make sure that you UNcheck "Install Cydia", or your Cydia settings might get messed up.

done didnt notice the problem in the first place but as long as i dont have to start from scratch and re do my settings its not a long process at all.

I've been having this issue since 4.3.1 on my iPhone 4 and now running 4.3.3. Just ran Redsn0w rc 16 and can confirm it did NOT fix the vibrate/mute issue. I still have that problem.

That's weird, I have had this problem since I think IOS 4.2.1, and it is fixed now...try doing it again?

Now if only they would update redsn0w to jailbreak a VZW iPhone untethered. It took me over 15 hours just to get iTunes to successfully flash my sn0wbreeze ipsw.

@Nobody - You using Windows or a Mac? If on Windows use sn0wbreeze 2.7 from ih8sn0w.com.

Yesterday I've jailbroken my iPhone 4 and iPad using redsn0w RC15 and in both instances I've checked the boxes 'Install Cydia' and 'Enable multitouch gestures'. I know I have to uncheck 'Install Cydia' when I rejailbreak with redsn0w RC16, but do I need to uncheck 'Enable multitouch gestures' as well?

I don't know for sure, but I doubt it, unlike cydia, there are no costomizable settings.

seriously what issue ?
im on iphone 4 jailbroken by pwnagetool 4.3.3
and have noticed anything wrong with the silent switch.
when i set to silent the phone vibrate and no sound
when set to sound, the phone sounded normally
so kind of wondering what is this issues all about ?

Read couple of posts above carefully mate

I'm jailbroken on RC15 (redsn0w) and just updated. RC16 fixed my side vibrate switch issue. Thanks!

I0nic's twitter post hints that rc16 also may fix some battery drain issues.
The side switch issue for those who dont know, is when your phone is set to vibrate, it seems all stock apple apps go into vibrate mode, but 3rd party apps still cause an alert.

i wish they had done this sooner!
Check out this new amazing deal website that post new links to deals everyday like free movie rentals, store sales!!!

i wish they had done this sooner!
Check out this new amazing deal website that post new links to deals everyday like free movie rentals, store sales!!!
andrewsdeals.blogspot.com

That why Ian on ios 4.0.1 best ios there ever was after 4.2.1 my ios was sluggish any comments

uggg..i just jailbroke yesterday using PwnageTool. I actually don't think i'm seeing an issue (yet) with the switch. But can I easily patch with PwnageTool or do I have to totally start over? All the posts seems to mention redsn0w...took forever to get all my apps back where they were...

What if we are using Snowbreeze, do we run it again since they updated too?
I notice the bug on my iPhone 4.
I don't want to lose all my cydia stuff. Can someone tell me if I'll have to re-download my tweaks, packages, and sources?

I have an iphone 4 that was jailbroke but is no longer since I just updated to 4.3.3 with Itunes. I want to jailbreak it again but can't decide whether to use pwnage or RedSn0w. I probably will never unlock it but can't say for sure. (I know it would be better to use pwnage if I'm going to unlock it.) The question is: is it significantly easier to jailbreak with RedSn0w? Am I more likely to have problems during or after jailbreaking with pwnage? If I might then I would probably give up the idea of unlocking and go with RedSn0w.

What if I bought a already jailbroken 3GS - do I need to create a IPSW and just flash with that?

Im on 4.3.1 can I still rerun redsnow or do i need to update to 4.3.3?

Thanks so much!! this is exactly what i needed and fixed my problem perfectly!!
Thank you for signing up to iMore. You will receive a verification email shortly.
There was a problem. Please refresh the page and try again.