iOS 5 jailbroken in less than 24 hours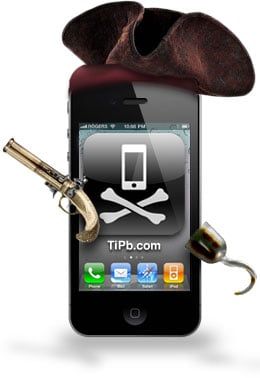 Last night @musclenerd posted a tweet saying that iOS 5 has indeed been jailbroken using the limera1n exploit. In his tweet he posted a picture of an iPod touch 4 Springboard with the Cydia icon placed nicely on it.
The full jailbreak story after the break!
The Apple keynote ended less than 24 hours ago, and the iOS 5 beta dropped to developers in even less time and the devs have already managed to jailbreak the firmware. According to @musclenerd, Cydia runs smoothly. This, however, is a tethered jailbreak and there is no word on when the tool will be released. So, if you are already jailbroken on a previous firmware, stay there, do not upgrade to iOS 5 beta 1 if you like your current jailbreak.
What do you all think of this? The jailbreak came quick, but do you think Apple will fill the hole in a new beta of iOS 5? Let us know in the comments.
Get the best of iMore in in your inbox, every day!
Yeah just saw this on Twitter

As Vegasato said below, this will always be possible on any device that can be jailbroken now, no matter what iOS it's running. The jailbreak is through a bootrom exploit, which CANNOT be patched. The only thing they have to do is rewrite the software to accommodate the new kernal. That's it.
If iPhone 4s could run iOS 19, it could be jailbroken.

Isn't the exploit hardware related? So obviously it would be easy to jailbreak...

Ok, but why? I used to wait anxiously for a jailbreak with each software upgrade, with personal hotspot, didn't see the need although I did miss notifications. With iOS 5 really what is the point? Who f'n cares.

Here's why, for me at least:
iBlacklist
BiteSMS
FolderEnhancer
Springtomize
OpenSSH
SwitcherPlus
BluSelect
YFiSelect4
WeatherIcon
LiveClock
SBSettings
MultiIconMover
FullChargeAlert

Quick reply is and will continue to be the main reason I jailbreak. Until you can easily reply to a message from within an app that isn't messages I refuse to have stock firmware. Plus some of the other little things are nice too.

Some of us need to unlock our phones moron.

Really? Moron? Anyway what I understand there are many unlock tools which are permanent. No waiting 2 months to upgrade to a new software. They may cost 20 bucks though.

The point for me is quick reply with TLert, and e Mail reply. Also MyWi and My3g are reasons to still jailbreak. I tether for free everyday with my MacBook Air. Also FaceTime with the wife over 3G as well.

Tipb you are so late! On any news!

Lol yeah tipb.com is not for readers who want breaking news. They get scooped by everyone. Still visit every day though!

This news means next to nothing. I won't see iOS 5 til i'm holding an iphone 5.

OOOOO i likey so far i hope they don't fill the whole on this...Good work

Isn't it better to wait 'till the final iOS 5 released then announce that it was jailbroken? Anyway, it is a good start for jailbreak community.

beta jailbreaks are all ways quick I don't think Apple has ever patched holes for beta releases.

They won't patch it because they CAN'T patch it. The exploit is hardware-related.

They can't fill the hole. It's a bootrom exploit.

Just wish they could jailbreak the iPad 2.

I'm just ready to have it on my iPhone 4. It's going to feel good to get iOS 5. Even though I know Apple is going to keep a few goodies up their sleeves for the iPhone 5 in iOS 5.
Jailbreaking for the win. ;-)

I hate the new/old iPod/Music icon. Boooo!

WHY do these guys say "hey, we already jailbroke iOS5" before its even out? Now Apple can look into the OS and try to fix it. Why wouldn't they wait till its released and then say "HEY WE JAIL BROKE IT" smh

The only way that Apple will be able to do this is to release new hardware.

In the article, it says it used the same exploit that is already being used for the current jailbreak. If apple did not patch it between iOS 4 and now iOS5, maybe they cannot find it? They already patched iOn1c's untethered jailbreak, so this would be only a tethered one, until they find another hole.
Thank you for signing up to iMore. You will receive a verification email shortly.
There was a problem. Please refresh the page and try again.