Apple typically ships iOS x.1 updates with new iPod touches in the fall and includes several new, fairly nifty features. Last year, however, there was no new iPod touch and so iOS 5.1 comes to us in the spring with the new iPad. The first two iPads shipped with iOS 3.2, which introduced the iPad-sized interface to iOS, and iOS 4.2 which re-unified the platform and brought iOS 4 features to the iPad for the first time. iOS 5.1 is nowhere near as ambitious, nor does it need to be. The interface has been introduced, the platform re-unified, the heavy lifting is done. So it is iOS 5.1 falls decidedly on the modest side of point release updates, with only a few, small changes and enhancements (and one arguable feature reduction). Maybe that's also because iOS 5 was such a huge update, or they've saving more for a potential iOS 5.2 later this spring or summer, or iOS 6 this fall.
In any case, with iOS 5.1 the angels -- and devils -- are in the details.
Previously on iOS
iOS 5.1 is based on the huge iOS 5 update that happened in October of 2011, so if you haven't already, make sure you read our massive iOS 5 walkthrough once you're finished this. iOS 5.1 is also based on the foundation of all versions of iOS that came before, so for completists sake, here they are.
iOS 5.1
If you don't have time to read all this now, hit play on the video below and we'll tell you everything you need to know about iOS 5.1 in just under 2 minutes.
iOS 5.1 feels like it had the longest beta period of any iOS version. The first beta arrived on November 28, 2011, the second on December 12, 2011, the third on January 9, 2012, and the Gold Master (GM)... never. Unlike any previous beta that I can remember, Apple didn't release any final build for developers to test against, they simply released the final build for everyone on March 7, 2012, as part of the new iPad event. That neatly put an end to any hope that the especially long beta period would lead to a plethora of new features. Indeed, there are only a few.
Lock screen fast camera access (iPhone and iPod touch only)
With iOS 5, double-clicking the Home button caused a camera icon to pop up on the lock screen to the right of the Slide to Unlock control. Tapping the camera icon sent you straight to the Camera app (even if your iPhone was passcode locked). It was a fast way to take a picture, but apparently it wasn't fast enough. With iOS 5.1 the camera icon is always on the Lock screen, always to the right of the Slide to Unlock control. Instead of tapping it, however, all you have to do is swipe up to "lift away" the Lock screen and reveal the Camera app.
While in the Camera app, you can take pictures and tap through to the Camera roll and see any of the photos you've taken, but if your iPhone is passcode locked that's all you can see. (If it's not passcode locked, you can click the Home button and use your iPhone as if you'd unlocked it normally).
When you're done, or if you choose not to take any photos, you can swipe down from the status bar to "pull down" the Lock screen back into place. (It's the same gesture as you'd used to access Notification Center.)
Siri
Apple's contextually aware voice controlled assistant, Siri, remains in beta some five months after it was first released. And that's a good thing. Voice control requires a ton of user data and Apple's not doubt collecting and analyzing as much as they can to make the service better. Since Siri still fails on occasion -- though it at least tells you when it fails, unlike dictation which simply returns to cursor, laughing at you -- I'm happy they're taking their time. They need to get it right more than they need to get it right now.
Japanese support (iPhone 4S only)
With iOS 5.1, Apple has added a single, solitary new language to Siri. It's not English (Scottish), so Siri still won't understand "jammy dodger" or "chip butty", and it's not any other English localization or Romantic language like Italian. It's Japanese, the first Asian language to be supported.
Dictation (iPad 3rd generation only)
The new iPad (3rd generation) didn't get full-on Siri support, perhaps because of the challenges involved in porting the user interface over. However, the new iPad did get the very useful Dictation feature, which handles speech to text input anywhere keyboard entry is possible, including built-in apps and App Store apps.
To activate Dictation, just tap the microphone icon on the keyboard.
Home screen
The iPhone home screen received one of the most notorious updates in recent history, and also lost some workaround functionality that many power users considered extremely convenient.
iOS previously added a small, northeast pointing arrow to the status bar to inform users when location-based services were running, either actively in an app like Maps, or in the background like turn-by-turn navigation or Find my Friends. iOS 5.1 adds a new variation to this icon -- an outline form that indicates a geo-fence has been established. For example, if you've used Reminders to set up an alert for when you leave or arrive at a specific location.
4G indicator (AT&T iPhone 4S only)
Apple has changed the AT&T indicator in the top left corner to read 4G instead of 3G.
While 4G is often thought to identify the next-generation LTE networks that can reach 72+ mbps, marketing has overcome morals and T-Mobile, AT&T, and others have begun to classify anything HSPA+ 14.4 or above as 4G. Since some versions of HSPA+ can reach as high as 42 mbps, a case could be made that these networks offer "4G-like" speeds. However, they're still using 3G technology to do it, which makes the marketing a fairly consumer-hostile thing to do. It may be easier for carriers to print 4G on boxes or change status bar graphics than to build actual LTE networks, but it confuses customers and ultimately undermines trust.
Shame on you.
Note: Other carriers with similar or even better HSPA+ networks than AT&T still have indicators reading 3G.
iOS 5 surfaced URL schemes for Settings. By adding those URLs to the Home screen as icons, users could quickly tap into brightness controls, Wi-Fi toggles, Bluetooth toggles, etc. It was awkward and an obvious work-around, but convenient. It was also apparently a security risk and something Apple seems not to have meant to surface for the general public. iOS 5.1 no longer surfaces URL schemes for Settings.
Photos
There's only one major change to the Photos app in iOS 5.1, but it's an important one for iCloud users.
Photo Stream individual photo deletion
Originally Photo Stream was an all or nothing proposition. If it was on, any photo you took, no matter how private, or a friend took, even as a prank, would be stuck in your Photo Stream for 30 days or 1000 photos, whichever came first. You could turn it off, or delete the entire Photo Stream, but you couldn't delete individual photos.
Now you can. Just select the photo, tap the Action button, tap delete, and confirm.
Camera
While iOS 4.1 brought HDR photos, and there were rumors that a panorama mode was hidden in iOS 5, no such feature has appeared in iOS 5.1. In addition to the aforementioned fast Camera access from the Lock screen, iOS 5.1 adds a small update for the iPhone camera and something more substantial for the iPad.
Face detection (iPhone only)
While face detection itself remains the same, able to discern up to 10 individual faces, the Camera app will now highlight all of those faces, not just the most prominent. It might be more accurate, but it can also be more cluttered.
New Camera app (iPad 2 and iPad (3rd generation) only)
iPad 2 and the new iPad get an entirely new Camera user interface with iOS 5.1, one that better suits the bigger screen. All the controls remain the same, if rendered differently now. In broad strokes, it makes the bar across the screen transparent, moves the Grid option to the bar, and swaps the Camera shutter button to the side, floating it over the live view.
For the new iPad (3rd generation), many of the iPhone 4S Camera app features have also been added, including facial recognition, 1080p video recording, image stabilization, and Apple A5X chipset based digital signal processing.
Videos
There's no way for a software update to fix the anemic speakers included with the iPad, but there is a way for them to address part of the problem. With iOS 5.1, Apple does just that.
TV and movie audio (iPad only)
According to Apple, iOS 5 makes the audio for both TV shows and movies both louder and clearer.
Native 1080p playback (iPad 3rd generation only)
Thanks to the incredibly dense 2048x1536 Retina display on the new iPad, the Videos app has been update to include support for playing 1080p TV shows an movies in full resolution. (iPhone 4S and iPad 2 have been able to load 1080p content, but downsampled it to fit their smaller screen resolutions for playback.)
iTunes Store
Yes, Ping is still there in the iTunes Store app. There are a couple of new features there as well, mainly to support Apple's new content offerings and to expand on Apple's iCloud integration.
To compliment the new iPad and the new Apple TV's ability to play back 1080p content at full resolution, the iTunes store now sells 1080p content. It's not specific to iOS 5.1, but the feature was added at the same time so we're noting it here.
(Note: U.S. only right now.)
iTunes now offers the ability to re-download previously purchased iTunes movies. Previously, you could re-download music and TV shows, so now the circle is pretty much complete. As with 1080p content, this isn't exclusive to iOS 5 but the time coincided nicely.
Just tap the Purchased tab on the bottom of the screen and then choose which type of media you want to re-download. You can either view All your previous purchases or just the ones Not On This iPhone/iPod/iPad. You'll be given an alphabetical list of songs, topped by options for All Songs and Recent Purchases. All Songs can be further filtered by Most Recent, Song Name, and Artist Name. Tap the iCloud Download icon to start re-downloading.
(Note: U.S only right now.)
App Store
While not exclusive to iOS 5.1, Apple did make an important change to the App Store and it's worth noting here.
At the same time Apple released iOS 5.1, they increased the iTunes cellular data download limit to 50MB. This is up from 20MB, which itself was an increase from the original 10MB limit. This may or may not be enough to enable modest (i.e., non-game) universal apps with iPad retina graphics to be download over-the-air (OTA).
When an app passes the cellular data download limit, users can no longer buy or re-install it when on the go, away from Wi-Fi, which is inconvenient.
60MB would have been better, but 50MB is a marked improvement none-the-less.
Settings
While Settings typically gets a lot of additions to support new iOS features, iOS 5.1 didn't get a lot of new features to support. So, new Settings are thin this time around.
The iPhone and iPod touch get left out in the cold, but the iPad scores four new, water themed wallpapers. The new ones, in order from top left, show an ocean horizon, waves gently rolling up on a beach, due on the grass, and rippled in a pool.
General: Siri (iPhone 4S only)
iOS 5.1 on the iPhone 4S adds Japanese as an option for Siri.
General: Network (iPhone only)
Removed in iOS 5, the Enable 3G toggle makes a triumphant return in iOS 5.1.
(Note: Not everyone is seeing it. I have it on Rogers so it may vary based on the carrier settings.)
Safari
Perhaps in an effort to help mainstream users figure out just what to do when confronted with a blank browser, Safari has added the text "Go to this address" to the URL address bar.
Clock
In iOS 5.1, the Clock app remains iPhone and iPod touch only (sorry, iPad users), but continues the trend of small, incremental improvements.
Timer (iPhone and iPod touch only)
iOS 5 renamed the iPod app to the Music app, but left the Clock timer with a function called "Sleep iPod". Since it's been able to automatically end more types of audio than just the built-in music player for a while now, that label was inaccurate on many levels. Apple's now fixed things by renaming it to "Stop Playing".
Music
Apple's new iCloud gets integrated with their old recommendation engine in the iOS 5.1 Music app, and the iPad finally becomes a first class podcast citizen.
Podcast controls (iPad only)
With iOS 5.1, the iPad gets the same podcast controls the iPhone and iPod touch have been enjoying for years. Just tap the button to vary playback speed between 1/2, 1x, and 2x, or to jump back at 30 second intervals to re-listen to anything you may have missed.
Genius Mixes and playlists for iTunes Match
If you subscribe to Apple's iTunes Match music locker service, you can now use Genius Mixes and Genius playlists with your iTunes Match music.
iPhoto
While not built in to iOS 5.1, Apple's iPhoto was released alongside iOS 5.1. Taken together with GarageBand and iMovie, it completes Apple's move to bring their desktop iLife suite from desktop to mobile. With powerful, touch-based image editing options, while not perfect (it lacks any form of useful syncing options for photos or non-destructive edits), it further shows the content-creation potential of the iOS platform.
Pricing and Availability
iOS 5.1 is was released as a free update to all supported devices on Wednesday, March 7, 2012. Although not all features are supported on all devices -- or all generations of all devices -- iOS 5.1 can be installed on the following:
iPhone 4S (2011)
iPhone 4 (2010 and 2011)
iPhone 3GS (2009, 2010, and 2011)
iPod touch 4 (2010 and 2011)
iPod touch 3 (2009)
iPad 2 (2011)
iPad (2010)
Should you update?
Yes, absolutely and immediately with the usual caveats. If you're on older hardware like iPhone 3GS and you're reading this just as iOS 5.1 becomes available, you might want to wait a couple of weeks and make sure there aren't any reports of excessive sluggishness or other issues. Second, if you're jailbroken and don't want to lose your jailbreak entirely, or have to rely on a tethered Jailbreak, you might want to wait until a nicely packaged iOS 5.1 jailbreak is released for your device (the new iPad, iPad 2, and iPhone 4S might take a while).
Otherwise this is a very small update that doesn't change very much but does improve several things from iOS 5 and is definitely worth downloading and installing post haste.
How to update
You can update to iOS 5.1 either via iTunes or directly on your iPhone, iPod touch, or iPad over-the-air (OTA). Generally speaking, OTA updates are better because a) since they only include the changes (delta/bit differential), they're smaller and faster to download, and b) the update happens in-place, without having to backup and then restore your device.
How to update your iPhone or iPad software using iTunes
Help and discussion
For more on iOS, check out the iMore forums. Whether you just want to discuss features, need help with bugs or other issues, or enjoy helping out other users, it's great to get involved with the community.
Conclusion
iOS 5.1 was one of the longest betas, one of the fastest releases, and one smallest, feature-wise, we've seen to date. What, if anything, that suggests about the iOS roadmap is really hard to say. If iOS 6 keeps to last year's pattern, we won't even see a beta until Apple's World Wide Developer Conference (WWDC) in June or July. That leaves plenty of time for an iOS 5.2 if Apple chooses to develop and release one.
If not, iOS 5 itself was such a major update, the new iPad such a phenomenal piece of hardware, and new apps like iPhoto for iOS doing so much of the heavy lifting these days, Apple might just be able to get away with it.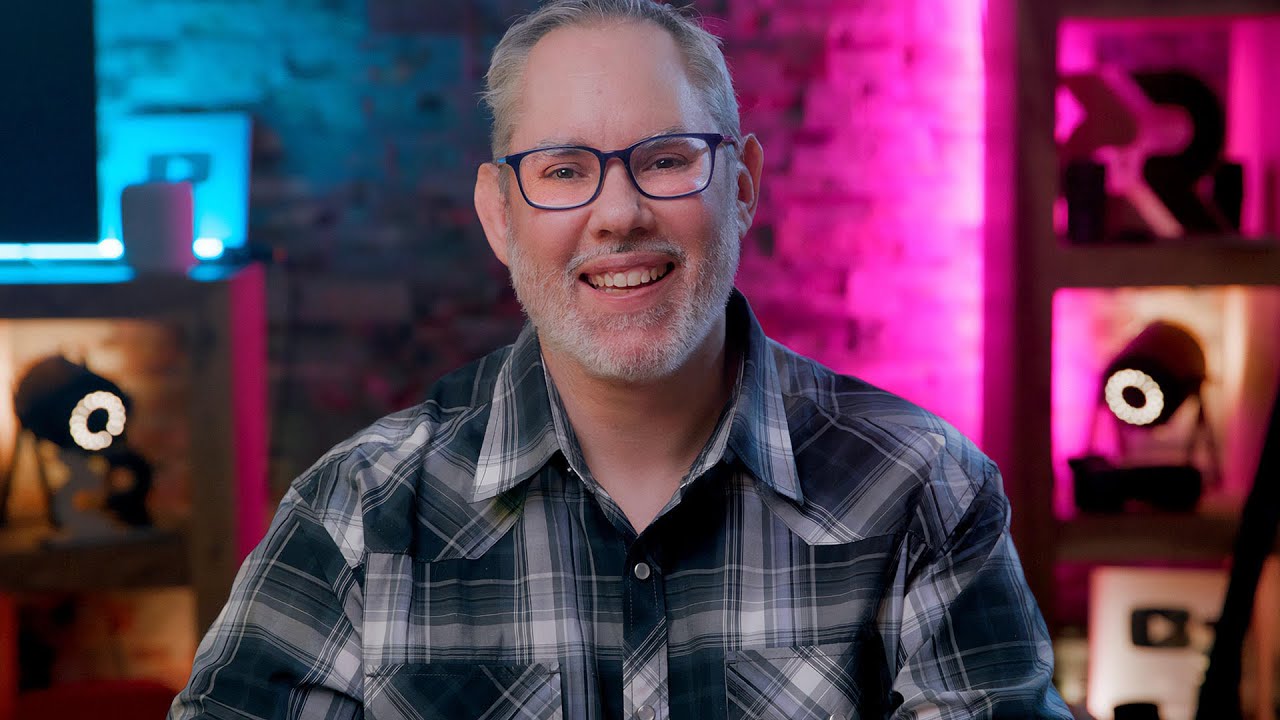 Rene Ritchie is one of the most respected Apple analysts in the business, reaching a combined audience of over 40 million readers a month. His YouTube channel, Vector, has over 90 thousand subscribers and 14 million views and his podcasts, including Debug, have been downloaded over 20 million times. He also regularly co-hosts MacBreak Weekly for the TWiT network and co-hosted CES Live! and Talk Mobile. Based in Montreal, Rene is a former director of product marketing, web developer, and graphic designer. He's authored several books and appeared on numerous television and radio segments to discuss Apple and the technology industry. When not working, he likes to cook, grapple, and spend time with his friends and family.