The GameSir T4 Cyclone is a solid, affordable controller that's comfortable in the hand and should banish thumb stick drift for good. Just don't enable hair trigger mode, whatever you do.
Pros
+

Hall effect sticks and triggers

+

Sturdy, grippy body

+

Affordable price
Cons
-

Broken hair trigger mode

-

Confusing button customisation process

-

Phone holder not included
You can always trust iMore. Our team of Apple experts have years of experience testing all kinds of tech and gadgets, so you can be sure our recommendations and criticisms are accurate and helpful. Find out more about how we test.
GameSir's T4 Cyclone controller works with iOS and macOS, packs in some solid features, and uses a Nintendo Switch layout (which can be changed). Considering its affordable price, it's a great all-rounder. But it also has a notable issue that threatens to sink it entirely. Is it worth your cash? Let's dive in.
GameSir T4 Cyclone: Price and availability
The GameSir T4 Cyclone is priced at $39.99/£45, which is a pretty solid bargain. It's available from GameSir's website and a variety of third-party outlets.
GameSir T4 Cyclone: What I love
Let's cut to the chase: using a controller to play iOS games almost feels like cheating. The GameSir T4 Cyclone will make you feel like a god when you come up against any poor sap having to use on-screen controls. But any controller will give you that feeling of deity-like omnipotence, at least in mobile gaming. Is this one itself any good?
There's plenty to like about it. When you first pick up the GameSir T4 Cyclone, you can't help but notice its grippy stems and triggers. GameSir has applied a coating of tiny dimples to the front and back of the controller grips, to the rear triggers and bumpers, and to the thumb sticks. It's superbly grippy, and even the sweatiest gamer is unlikely to send it tumbling to the ground in a moment of intense gameplay.
The triggers are firm and perhaps a little spongey, but they're perfectly serviceable. GameSir says it's imbued the triggers and thumb sticks with Hall effect tech, which in practice means the moving parts do not contact each other, so are less likely to wear out and "drift". That kind of degradation takes a long time to manifest, so I didn't have the time to see how effective it is. But it's a good feature to have.
Around the back are two customizable buttons that can be configured to almost anything you want. You can set them to activate multiple buttons (like a macro), and they will replicate the speed at which you pressed those buttons in combination. It's possible to do this purely on the controller, but using the GameSir app is easier.
GameSir T4 Cyclone: What I don't love
This controller has a major problem: a flawed implementation of its "hair trigger" mode. The idea is that this lets you lightly tap a trigger instead of fully pressing it, allowing you to react more quickly. The problem is that it seems to be broken on the T4 Cyclone.
After testing it on the left trigger, I found that once enabled, it wouldn't turn off. In FPS games, pressing the trigger resulted in the gun twitching in and out of aim mode, basically making it impossible to aim properly. In racing game Asphalt 9, my car would spin wildly out of control instead of drifting. Infuriatingly, this setting is saved even if you reset the controller. After contacting GameSir, I was told that pressing the Menu and Home buttons together would turn it off – which isn't mentioned anywhere in GameSir's literature. For now, don't enable it unless you want your gameplay ruined.
Alongside the T4 Cyclone, GameSir also sells the T4 Cyclone Pro for about $10/£15 more, and this comes with a wireless 2.4GHz dongle for lower-latency connections, clickier buttons, and an Xbox button layout rather than the regular Cyclone's Nintendo Switch button arrangement. Compared to the T4 Cyclone Pro, the standard Cyclone's membrane buttons are a little softer to press, and I preferred the clicky buttons on the Cyclone Pro. It's not a huge deal, but it's noticeable.
Speaking of buttons, if you don't like the Cyclone's Nintendo Switch button layout, you can change it in the app or by pressing and holding the M and A buttons together until the controller vibrates. To change things back, it's M+B. Because it's not consistent, I ended up guessing which combo I had to press, which was annoying. The app is much easier to use for this.
Around the back is a groove for a phone holder, but you don't get one in the box. The T4 Cyclone is also only available in white.
GameSir T4 Cyclone: Competition
At this price, the T4 Cyclone has a few rivals. There's the GuliKit KingKong 2 Pro, which also uses a Switch layout. Or the 8BitDo Pro 2 if you prefer a PlayStation-style controller. GameSir also makes a range of other controllers, both wired and wireless.
GameSir T4 Cyclone: Should you buy it?
You should buy this if…
You want to dominate in iOS games
You're after a solid controller for macOS
You don't want your thumb sticks to "drift" over time
You shouldn't buy this if…
You want a reliable hair trigger mode
You prefer clicky buttons
You want more colour options
GameSir T4 Cyclone: Verdict
The GameSir T4 Cyclone is a solid, affordable controller that's comfortable in the hand and should banish thumb stick drift for good. Just don't enable hair trigger mode, whatever you do.
Bottom line: A great balance of price and features, albeit with a major flaw.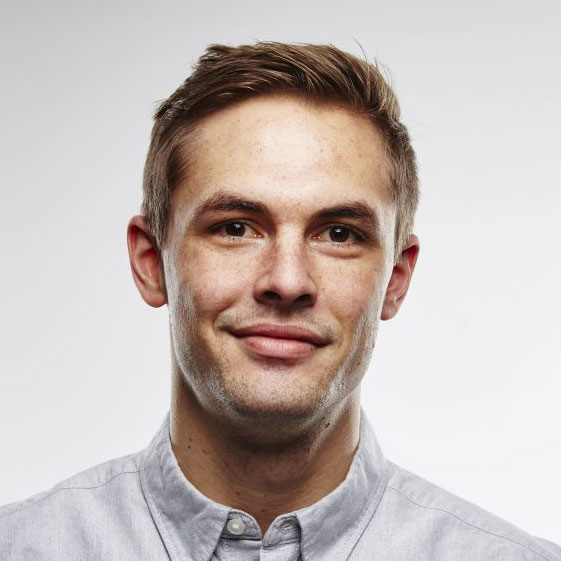 Alex Blake has been messing around with Apple tech ever since he caved to the pressure and bought an iPhone 3G "just to see what all the fuss was about." He's spent the subsequent 15 years prattling on about Apple and has somehow managed to do so professionally. Don't ask him how.