iPhone XR — never mind what the R means, it's just a new letter for Apple, one before S, "racing" if you're into cars, "reflex" if you're into cameras, cool-sounding either way. It's everything you need in a next-as-in-X-generation iPhone, minus some bells and whistles... and the higher price tag.
LCD instead of OLED display. Single instead of dual camera system. Haptic touch instead of 3D Touch. LTE Advanced and 2x2 MIMO instead of Gigabit and 4x4. Aluminum instead of steel bands. Back glass that's stronger than iPhone X but not quite as strong as iPhone XS.
It does come in a range of fancy new finishes though: black, white, blue, yellow, coral orange, and Product (RED). And at that lower price — $250 lower — starting at $749.
It does have the new edge-to-curved-edge design language, Face ID and the True Depth camera up front, the latest 12 megapixel, Smart HDR camera on the back, the industry-leading A12 Bionic chipset inside, wide stereo speakers on both ends, and dual SIM card support if one carrier and one number just isn't enough.
That Apple is testing the upper elasticity of iPhone pricing with the XS and XS Max while at the same time making some of their most compelling, could-easily-have-been-exclusive features available to lower-priced XR is fascinating.
Apple says it's doing it to make those technologies more accessible to more people in more places, which is kinda cool… if really odd for a company Wall Street seems to judge solely based on the year-over-year rise of ASP — average selling price.
So, what are you getting with iPhone XR and what are you giving up? I've spent the last week with a black iPhone XR, and here's what I've found.
iPhone XR in Brief
Edge-to-edge design with gesture navigation.
Optically stabilized ƒ/1.8 single camera system.
Depth-aware front-facing camera.
Face ID biometrics.
A 6.1-inch display.
Colors!
Classic iPhone design with Home button.
Optically stabilized ƒ/1.8 and ƒ/2.4 dual-camera system.
No notch.
Fingerprint identity biometrics.
An OLED display.
Android
So much of iPhone XR is based on iPhone X or identical to iPhone XS that, rather than recapitulating all here, I'm going to link back to those previous reviews.
iPhone XR Design
iPhone XR looks like… an iPhone X. It's got the same glass and metal modern design that curves around every corner, and the same notch that cuts it out the top. You know, the one Apple debuted last year as a way to kick-start its next 10 years of iPhone.
There are some differences, though. The bezels, for example, are a little thicker around the display. It reduces the screen-to-casing ratio and the full-screen effect, but it's really only something you notice when you're an XR next to an X or XS. Compared to an iPhone 8 or previous, again, it's like the entire device got a shave and a haircut.
Just with a number 3 clippers instead of number 2.
The notch is the notch. Until Apple can engineer all the TrueDepth sensors under the display, it's the compromise the company has made in order to avoid an even bigger, uglier forehead along the entire top of the phone, which would cost some screen or cause some additional casing. Neither, Apple believes, are better solutions.
That there's no "chin", even on iPhone XR, is remarkable.
Other phone makers can't or simply don't want to spend the money and engineering resources to do that regardless of the display technology they're using. And Apple's just repeated it right out of the gate with LCD.
Given how great the new wide stereo audio effect is, which XR shares with the XSes, it also makes me wonder if front-facing speakers on the Pixels were less about causing a chin and more about covering it up. I guess we'll find out next year.
To handle the curves around the corners and the notch, which we've now seen replicated across the industry with varying degrees of quality, consistency, and artistry, Apple is using sub-pixel anti-aliasing and what the company calls "advanced" masking, which results in a crisper, cleaner look than the resolution itself has any right to.
In other words, Apple flowed the display into every rounded nook and super-elliptical cranny in a way that manages to look super smooth even when I take off my glasses, slap on a macro lens, and peer into the parallax wallpaper effect.
Impressive. (Most impressive.)
The structural band around the sides is Apple's custom 7000 series aircraft or spacecraft or shift-ship craft or whatever quality aluminum alloy the company has been working on since iPhone 6s.
For iPhone XR, Apple offers them au natural to complement the white version, or in black, blue, yellow, coral — which is just off orange — and (PRODUCT) RED, which supports the charity of the same name.
My understanding is that gold remains the easiest color to anodize and it gets harder through the blues, greens, and black. There's no green this year or, much to my and Samual L. Jackson's lightsaber or Thanos' Power Stone sadness, purple. Also, no multi-colors like Huawei has been doing recently.
But, for the colors that are, Apple has nailed them. Even the ones I'm usually less fond of, like yellow, or the mixes, like coral. They all look great IRL.
And they carry through the glass backs as well, which have one of those overly complex Apple Industrial Design Studios 7-layers treatments that give them amazing visual depth, richness, and range, depending on the light source.
I liked the unabashedly pop-art plastic of the 5c colors and loved the Apple-chromatic aluminum of the iPod touch and RED iPhone 7.
The glass is somewhere in-between for me, but giving up the metal for inductive charging, which now has the new, improved off-axis support of iPhone XS, is a huge win. Especially since, while back glass might not be quite as strong as this year's XS, it's still stronger than on either last year's 8 or the X.
So, yeah, add that to your bill-of-materials savings, but the true test will come over time to see how well Apple and Corning have figured out the age-old challenge of balancing scratch, scuff, chip, and crack resistance all in one chemistry.
(The front glass is the same extra-strong Apple and Corning collab as on the iPhone XS and XS Max if you were wondering, which they call the most durable on a phone, ever.)
It's all microscopically sealed, so iPhone XR enjoys the same water and dust resistance as iPhone X — IP67 for up to 1 meter for up to 30 minutes. And that includes splashes of soft drinks, hot beverages, and even dunks in salt water, though you'll want to wash it off and leave it to dry for half-an-hour before plugging it into anything afterward.
iPhone XR still has Lightning instead of USB-C, because Lightning came out years before USB-C, is still slimmer, and Apple can do whatever it wants with it without waiting for a standards body to rubber stamp or reject it
That's irksome to geeks like me who have otherwise gone almost all-in on USB-C. Not quite as irksome as the lack of an adapter or better than 5-watt charger in the box, but probably still fine for the mass market that's been amassing Lightning accessories going back to iPhone 5.
Less fine is the sudden loss of z-axis asymmetry thanks to the shoved down Lightning port on iPhone XR. Again, yes, this is only something I.D. nerds like myself care about, but after iPhone XS broke x-axis symmetry to fit a 4x4 MiMo antenna on the bottom, iPhone XR has gone and broken the Z by top aligning instead of middle aligning Lightning to the screws and grills, probably to make room for the not-as-thin-as-self-illuminating-OLED edge-to-edge LCD.
I still haven't gotten used to the steel screws and ports not always being vapor coated to match the aluminum anodization, now this?
I know it bugs the designers and engineers even more than it does me. And while it's still not as rando as some other companies seem to be by tossing elements into the casing like drunken darts at a board, and as nit-picky (and I'm sure eye-rolling) as I'm sure it is for some of you, I've given Samsung shit about it for years, so I'm not going to stop just because, this time, my eyes are bleeding courtesy of Apple.
iPhone XR Liquid Retina Display
iPhone XR eschews the new OLED of X and XS for the LCD of iPhones past. But in a way that's decidedly futuristic. It goes corner to rounded corner, like the OLEDs, using all those masking and sub-pixel anti-aliasing skills I mentioned before, and an all-new LED back-light that's probably not only responsible for the Lightning depression but for the loss of 3D Touch for Haptic Touch, which I'll cover in a few minutes.
It's 6.1 inches on the projected diagonal, which is larger than the 5.8-inch iPhone X and iPhone XS, but not quite as large as the 6.5-inch iPhone XS Max. And, like Goldilocks, I find this middle size to be just right. I'd get an XS in this size in a hot second.
I know some people still equate less expensive with smaller, like with iPhone SE, but the reality is iPhone has grown so much that it's not safe making any assumptions anymore, not about what size most people prefer, or which sizes might be appropriate for which genders or cultures.
Big phones have eaten tiny tablets and bigger, more independent watches may one day eat the need for smaller, after-work and weekend phone.
For now, as phones have increasingly become primary computing devices for an increasingly large number of people of all sizes, in all areas, the trend has been towards bigger screens for greater productivity and creativity.
That's why iPhone XR offers many of the advantages of the Max, including the terrifically accessible Display Zoom option that makes everything on screen bigger and easier to see, touch, and interact with, and the iPad-like split view controllers in landscape mode that let you see lists next to details so you can navigate faster. Though like the Max, they're still less consistent than the old Plus versions, and there's still no side-by-side or picture-in-picture options to be found. In 2018. Yeah…
Reachability, which lets you get to the top of the screen from the middle of the screen, is in full effect, as is the X-style gesture navigation system, which, once you get used to it, will make Home buttons feel like the dark ages of interface.
Where iPhone XR does take a theoretical hit is on resolution and density.
It's 1792x828 at 326 ppi compared to XS and XS Max, which are 2436x1125 and 2688x1942 at 458 ppi respectively.
Comparing LCD to OLED is problematic, though, since they're fundamentally different technologies. While I believe Apple uses RBG stripe OLED on the Watch, it's using diamond-configuration PenTile on iPhone, and that means the subpixel math is a bit of a brain-boggler.
XR:
828×1792×RGB
= 4451328 subpixels

XS Max:
621×1344 (red)
1242×2688 (green)
621×1344 (blue)
= 5007744 subpixels

Resolution wise, they're almost identical, and the XR's subpixel pattern (RGB) is preferable to the XS Max's pattern (diamond). https://t.co/Ngy7o0oV2hXR:
828×1792×RGB
= 4451328 subpixels

XS Max:
621×1344 (red)
1242×2688 (green)
621×1344 (blue)
= 5007744 subpixels

Resolution wise, they're almost identical, and the XR's subpixel pattern (RGB) is preferable to the XS Max's pattern (diamond). https://t.co/Ngy7o0oV2h— Marc Edwards (@marcedwards) October 6, 2018October 6, 2018
So are the relative advantages and disadvantages of LCD vs. OLED. Apple has done a ton of work to mitigate the worst OLED attributes, including off-axis color shift and burn-in, but some things, like black smearing, just aren't as possible to mitigate.
What does OLED black smearing look like? In this example, the dark grey square seems to be lagging behind the light grey square, but they're locked together. (Needs to be viewed on an OLED screen.) pic.twitter.com/WYFEXKAvsGWhat does OLED black smearing look like? In this example, the dark grey square seems to be lagging behind the light grey square, but they're locked together. (Needs to be viewed on an OLED screen.) pic.twitter.com/WYFEXKAvsG— Marc Edwards (@marcedwards) October 20, 2018October 20, 2018
LCD doesn't suffer from any of that. But it also doesn't have some of the characteristics that make OLED so desirable, including the deep blacks and high contrast range.
But Apple has once again done a great job making LCD all it can be. It's not high dynamic range — HDR — but the color calibration is ridiculous. Individual, at the factory, like all iPhones have been since Apple moved to the wider DCI-P3 color space, side by side with the XS, it still matches almost perfectly.
Given all the differences I just outlined, that's a staggering achievement.
Regarding the "it's not 1080p" criticism that's been floating around since Apple posted the spec sheet, that's fair. I mean, 1080p is a 16:9 aspect ratio standard and this display is not 16:9, but if you play 1080p content on it, it'll be scaled down to fit 828p. Which is absolutely less P, and absolutely different than the previous plus-sized iPhones that could fit 1080p at native resolution, though it downscaled an @3x — 9 pixels square per point instead of @2x or 4 pixels per square — like XR. And, while it never bothered me, some people found the single pixel flicker it caused apparent and annoying.
I did a whole explainer on @2x vs. @3x interfaces and HiDPI displays before and I'll be updating it with a lot more on the XR now, so keep an eye out for it.
Suffice it to say, unless you're doing VR, where you want 4K if not 8K per eye, Apple's 326 ppi — the same density as every non-plus iPhone from 4 to 8, is fine at normal viewing distances for the vast majority of people not wearing a loupe or worrying about arc-light-minutes.
For everything else and everyone else, you probably won't notice a difference. It looks terrific and is yet another example of the overall experience being far more important than any one spec read off any one sheet.
iPhone XR Haptic Touch
Apple has deployed several different types of pressure sensitivity over the years. There are the electrodes circling the display of Apple Watch, the quad corner sensors of the MacBooks, the Pencil tip that transmits to iPad Pro, and the deformation of the glass as measured by the LED backlight on older LCD iPhones. (OLED iPhones use an entirely new touch layer for that.)
Though iPhone XR is LCD, like iPhones 6s through 8, Apple hasn't brought over their 3D Touch implementation at all.
My best guess is that spreading out the LCD corner-to-corner, and the new backlight Apple had to use to make it possible, precluded the traditional 3D touch.
So, instead of that or a potentially more expensive touch layer, Apple has come up with something new, if much less pervasive: Haptic Touch.
When and where it works, it feels enough like 3D Touch that I sometimes find myself forgetting it's not 3D Touch. Until I try to use 3D Touch in other places — which I've gotten used to using fairly often over the last few years. Yeah, I'm the one. You're welcome.
It uses a system closer to the MacBook Trackpad, but with the Taptic Engine that still makes most competing haptics seem totally crude by comparison, but it only works on the Lock screen icons for Flashlight and Camera, the Control Center icons that spring up additional options, and the keyboard when you long-press the space bar to switch to trackpad mode.
Everything else, from Live Photos on the Lock screen to shortcuts on the Home screen to peek and pop… are simply not there. Like you might as well be using an iPhone 6 or iPhone SE or, yeah, iPad, not there.
It's probably fine for most people but, for anyone like me who uses 3D Touch a lot, Haptic Touch will end up being more of a Taptic tease.
iPhone XR Face ID
I don't typically cover features that debuted in previous models because, well, I covered those features when they debuted in those previous models. But, since iPhone XR may be many people's first experience with Face ID, here's the TL;DR.
Touch ID was never an end to a means. It was a means to an end: A way to make security more convenient. Face ID, Apple believes, makes even better security even more convenient. One day, I hope it too is replaced by an even more transparent, passive, ambient set of biometric sensors.
Face ID, like Touch ID, has some limitations you should know about: Just like Touch ID didn't work if your finger was moist or wet, Face ID doesn't work if the camera is being blinded by direct sunlight. Just like Touch ID didn't work with gloves, Face ID doesn't work with infrared-blocking sunglasses — though all other types, including polarized, are just fine.
It doesn't work in landscape mode or for multiple people, though you can now train an alternate appearance if you regularly make yourself look more significantly different, for personal or professional reasons.
You also lose the ability to unlock your phone by just reaching out and touching it, but you gain the ability to unlock it when you're wearing gloves or it's connected to a mount or dock you can see but less easily touch.
Protip: If you regularly wear glasses, hold it a little further away when you're not wearing them — for example, when you're in bed — since the camera needs normal, not short-sighted range to see you.
In many cases though, Face ID is so fast you forget it's even there. That's especially true with the new password autofill feature in iOS 12.
iPhone XR enjoys the newer, speedier Face ID system as well. The same one as iPhone XS. It leverages faster algorithms and a faster secure enclave. But it's only a part of the improved TrueDepth camera system.
iPhone XR TrueDepth Camera System
Crammed into the notch, around the speaker and ambient light sensor, are the infrared and RGB cameras, flood illuminator, and dot projector that make up the True Depth camera system.
You can use TrueDepth for Animoji and Memoji in Messages and FaceTime and augmented reality apps whenever and wherever the mood strikes you. You can also use it for Portrait Mode and Portrait Lighting selfies.
All of it exactly the same way, and with exactly the same quality, as iPhone XS.
That includes the new Smart HDR that interleaves brightness detail and adds long exposure for shadow detail to produce the best dynamic range possible, and the new depth control feature that lets you adjust the computational bokeh from f/1.2 to f16 after you've taken the shot. (Apple will add the ability to do it in the live view as well in a soon-to-be-released update.)
I covered all of that, front camera and back, in my iPhone XS review, and I'll be posting a more detailed iPhone XR camera review soon.
But there is something new that's more than worth covering here and now.
Single-Camera system
The biggest difference with iPhone XR, at least for me and for how I use my iPhone, is the new single camera system. Apple's been doing single cameras since the original iPhone, and kept doing them on iPhone 6, 6s, 7, and 8 even as it moved to dual camera systems on all the Pluses and the original X.
But the Plusses were so much better I never really bothered with the single cameras. And to be honest, I still won't now. As much as I love the colors and the size, and don't have any problem with the LCD, I went dual camera years ago and I'll never go back. Not for a Pixel and not even for an iPhone XR. If anything, I look forward to a three camera system with an even wider angle in the future.
If you don't care about the depth data that can be pulled from a dual camera system for everything beyond just photography, or the 2x optical zoom, — which no digital zoom, no matter how much you shake and fuse, can really match — then the single XR camera might be more than just good enough for you. It may be great for you for stills and especially for video.
iPhone XR video, 2x optical aside, has exactly the same improved image stabilization and extended dynamic range as iPhone XS. That's in video modes up to 4K 30 fps, and everything but the extended dynamic range up to 4K 60fps.
You often hear about which phone camera is best only in the context of stills, not videos, but it's amazing just how much Apple does with video on iPhone XR and XS. Including now, stereo audio recording through a quad microphone system. Because a lot of it is driven by dedicated encoders and decoders that are part of Apple's custom A12 Bionic chipset, these are frame rates and audio capabilities some competing camera systems simply don't offer. (Trying really hard not to look at the Pixel 3 I have on order…)
While there's no telephoto camera, the wide-angle camera on iPhone XR is the same as the iPhone XS. It's got bigger pixels and deeper pixels, to take in more light with less cross-talk.
That means better low light, again, and with Smart HDR, even better detail in light and shadows. And, yeah, if you don't like it, you can turn it off or keep both the Smart HDR and the original photo, in Settings.
Because there's no dual camera system or True Depth on the back, Apple is going all-in on computational photography to deliver Portrait Mode on iPhone XR.
It's a similar approach to what Google did last year with the Pixel 2, using the parallax from the phase detect autofocus system — what Apple calls Focus Pixels — and machine learning to create a segmentation mask between the subject and the background.
Last year, I had some issues with Google's version. The colors were a bit cool, the segmentation mask looked more like a paper cut-out, and biggest issue of all, it wasn't actual portrait mode — at least in the live view. You had to take the photo then wait a few seconds for the depth effect to be applied afterward ... in post ... like a filter.
(If you're surprised by that, you're not alone: Almost no reviews or reviewers bothered to mention it.)
Some will say it's the end results that matter. And that's fine. Personally, I love and care about taking photos as much as I do having the want and need to frame based on what I see. Anything less is a deal-breaker for me. As great as my Pixel 2 XL was for photography in general, I basically stopped using it for Portraits.
Pixel 3 fixes the coolness and the cut-out effect but not the live view, not really. I don't know if that's Google's problem or Qualcomm's, but ultimate, as a user, it ends up being my problem. And, when Apple first announced what it was doing something similar with the single-camera iPhone XR, I imagined it would be my problem there as well.
Turns out, I was terribly happily wrong. Apple is pushing the depth effect into the live view on iPhone XR as well so what you see, again, is what you shoot.
And I'm super glad it is because framing Portrait Mode on the iPhone XR wide-angle camera is completely different than framing it on previous Plus and X telephotos fusion cameras.
You're much further away, for starters, so if all you want is the face, you'll have to sneaker zoom in instead of out. And the kind of shots you get end up being different because of it. It's also much faster, so you can get brighter, better shots in lower light than you can the f/2.4 of the telephoto.
But it comes at a cost, which might also be a deal-breaker for some: Instead of going shallow and broad for this, the first iteration, Apple has gone narrow and deep. iPhone XR portrait mode only works when it detects human faces.
And, unlike iPhone 7 Plus when it first shipped, where Portrait mode was optimized for human faces but would do its best with everything else — and now with iOS 12 does amazingly well on an incredibly diverse set of subjects and objects — iPhone XR literally won't engage Portrait Mode if it can't detect a human face.
Now, it's pretty good at engaging when it does. It uses a Face ID-like neural network to not only identify human faces but identify them even if they're partially obscured by glasses, hats, scarves, and other forms of clothing. Apple trained and tested it on an incredibly diverse and varied pool of people and things that people usually have on their heads and faces.
But that does mean no coffee or cocktail cups with a deep blur, and not even pets get the depth effect. So, if that's what you want and need to take, it's something you can only get past by moving up to an iPhone XS or Max or down to an iPhone 8 or iPhone 7 Plus.
If you're fine with just faces, Apple has done something remarkable here: Just like with iPhone XS, the camera team spent time studying a number of high-end cameras and lenses and came up with a unique, specific computational model for iPhone XR depth effect. One very different than iPhone XS.
Instead of just slapping on a custom gaussian or disc blur over the background and calling it a day, Apple has created a model based on the virtual lens, which renders everything, including lights, overlapping lights, and even the typical distortions you get with real camera glass, to fit that model.
And, when you slide the new Depth Control back and forth between f/1.4 and f.16, it re-models and re-renders the virtual lens model.
The difference between iPhone XS and its effective 52mm telephoto Portrait Mode and iPhone XR and its effective 26mm wide-angle Portrait mode is significant. It's like swapping lenses on a DSLR. You get an entirely different look. So much so, I wish Apple had enabled both on iPhone XS so I could switch between them on one phone instead of, fun as it may be right now, switching between phones.
We've known for a while now that computational photography was the future but XS and XR show that we don't have to fully abandon the past to get there.
Theoretically, computer cameras have no limits. They can do anything and everything. Perfectly. All the time. Which would be all scientific and sterile in the worst possible ways. Like, stop-motion before motion blur. By imposing some of the constraints of real-world physics and lenses, you get the real world character and creativity that go with them.
iPhone XR A12 Bionic
It's so interesting to see what Apple chose to bring to the less expensive iPhone XR and what it chose to keep for the more expensive iPhone XS. No dual cameras, but the same True Depth camera. No OLED, but A12 Bionic.
I think it boils down to this: Apple wanted everything in iPhone XR that made for an iPhone X-series experience. OLED is nice but Face ID is a must. 2x optical zoom is cool but Portrait Mode is table stakes.
For A12 Bionic, though, I think it's less about being able to run the most demanding AR and computational photo filters in the here and now, and more about being able to run iOS for many, many years to come.
Just like iPhone 5s and iPhone SE can run iOS 12 today, Apple wants anyone who buys an iPhone XR to know they'll be able to run iOS 16 or whatever well into the next decade.
I covered A12 Bionic in my iPhone XS review, but iPhone XR on A12 feels almost lighter, like super lighter, and faster. It's not dissimilar to how iPhone SE felt on top of that iPhone 6s Engine. There is one difference, though: Where iPhone XS and iPhone XS Max have 4 GB of memory, iPhone XR has 3. That it "only" has to push around @2x instead of @3x pixels and content makes a direct comparison more difficult than it seems. In my week with the XR so far, I didn't nothing any slowdown or any apps or tabs being jettisoned any faster than they would be on any iPhone, including XS and XS Max.
Time, though will be the only way to tell.
That might also be why it gets slightly better battery life and why, yeah, reading specs off of sheets and complaining about pixels or milliamps is effectively meaningless these days.
It's not just about the quantity any more — it's about the quality and how much you can get out of how little. That's how and why everything from miniaturization to computation works.
I stress-tested iPhone XR alongside iPhone XS and iPhone XS Max during Pokémon GO's Community Day event this weekend. That's three plus hours of a nearly constant-on screen, GPS, GPU, and data. And it held up aces.
iPhone XS: 79% to 4%
iPhone XS Max: 84% to 12%
iPhone XR: 85% to 15%
As always, though, it'll take me a few more weeks of regular use to come to a real opinion, and likely a full year to see how well it deals with charge cycles and aging over time.
iPhone XR ships with iOS 12, Apple latest-generation mobile operating system. (My review unit specifically came with iOS 12.0.1 which included bug-fixes for Lightning charging, among other things.)
It also contains foundational performance enhancements designed to make iOS software age as well as iPhone and iPad hardware; a giant leap forward in persistent, multi-person AR; proactive suggestions and voice-trigger-able workflows not just for core features but for any action in any app; much-needed improvements to notifications and the do-not-disturb system; full-on self and parental controls; fun new features for Messages like Memoji, which put you not just into the emoji but into a new AR world.
iPhone XR Pricing and Availability
iPhone XR starts at $749 for the 64GB version in black, white, yellow, blue, coral, or Product (RED). That should be enough for anyone who streams media and uses a lot of cloud services. If you want to store more locally, you'll want to check out the 128GB or 256GB option. Unlike XS, there's no 512GB option.
That can still be a lot of money, especially up-front, but upgrade programs, including Apple's and those of U.S. carriers, break it up into monthly payments that make it, essentially, zero percent financing with a new phone trade-in every year.
Many places, Apple Retail, and AppleCare offer in-store, online, and over-the-phone support. Apple Retail also offers an ever-expanding lineup of free educational courses, workshops, and events.
It's part of the overall value of the Apple ecosystem I mentioned before, and absolutely should be considered part of the value of the purchase.
Standard Apple Care covers you against the usual issues for a year. Apple Care+, which costs $129 for iPhone XR, covers you for two years, including up to two $29 screen or $99 water/other repairs/replacements.
New this year are monthly payment options for AppleCare+ and new Theft and Loss Protection. Thanks to Find my iPhone, which you have to turn on at time of purchase, Apple can digitally verify a stolen and wiped iPhone and so doesn't need to make you jump through hoops, including filling out police reports, to get a replacement. There is, however, a $229 deductible.
If like me, you're not always as careful with your technology as you should be, then you, like me, might extract significant value from AppleCare+ over the course of a couple years.
Since I'm both clumsy and paranoid, I always get AppleCare+ and I've made use of it.
iPhone XR Conclusion
Most years, Apple price-drops the previous iPhone by $100 and offers it up as a less-expensive option to the latest, greatest flagship iPhone. Once before, though, Apple dropped an expensive-to-produce previous iPhone completely and, instead, offered up a second completely new iPhone at a lower price point, and in a variety of new colors.
But iPhone XR is no iPhone 5c. It's got colors, yeah, but it's also a full $250 cheaper, and it isn't packaged up like an iPod — it's being given the full iPhone treatment.
I think Apple learned from the 5c and applied those lessons to the XR. It tested, tasted, seasoned, and stirred.
Will the second time be the charm? It comes down to what I said at the beginning: Give people the option to get what they need, especially popular features like the new design, even bigger display, Face ID, and dual-SIM support, even if it doesn't have all the bells and whistles of the full-on flagship.
At $750. iPhone XR certainly isn't a budget or even a midrange phone. It's just on the lower end of high. But, thanks to Apple's top-of-the-line hardware engineering and the headroom afforded by A12 Bionic, it'll last you or anyone you sell or hand it down to a good long while to come, maybe as long as a couple of phones that are half the price.
Personally, I'm going to be sticking with the XS. Because I have no life and literally nothing else to save up for, plus the whole "it's my job" excuse, I have the luxury of going all out every year.
It's not the OLED or the Gigabit or the steel, and I like the size and colors, maybe more than the other XS options.
For me, it's the camera. I just use the 2x optical zoom so always, and find the depth data so cool, that I don't want to give it up. If anything, I want more.
For a lot of people, though, I think the combination of flagship features, colored casings, and the lower price point will make iPhone XR compelling. Maybe even more compelling than iPhone XS.
I don't know what that'll mean for Apple's revenue numbers but I know what it will mean for its customers, and I think it's exactly what Apple is hoping for: All the new, more modern technology, all now available to a wider range of people in a wider range of places than ever before.
If you have any iPhone up to and including iPhone 7, iPhone XR is a terrific update. If you have an iPhone 8, you have to want a next-as-in-X-generation iPhone, but not want the XS price that would otherwise come with it. If you have an iPhone 7 Plus or 8 Plus, you have to be willing to give up that second, telephoto lens, to do it. If not, check out the XS.
If you're switching to iPhone, and OLED isn't a must-have for you, also check out the XR, it has almost everything you'd want in a flagship phone for 2018, minus the price tag that's typically coming with them these days.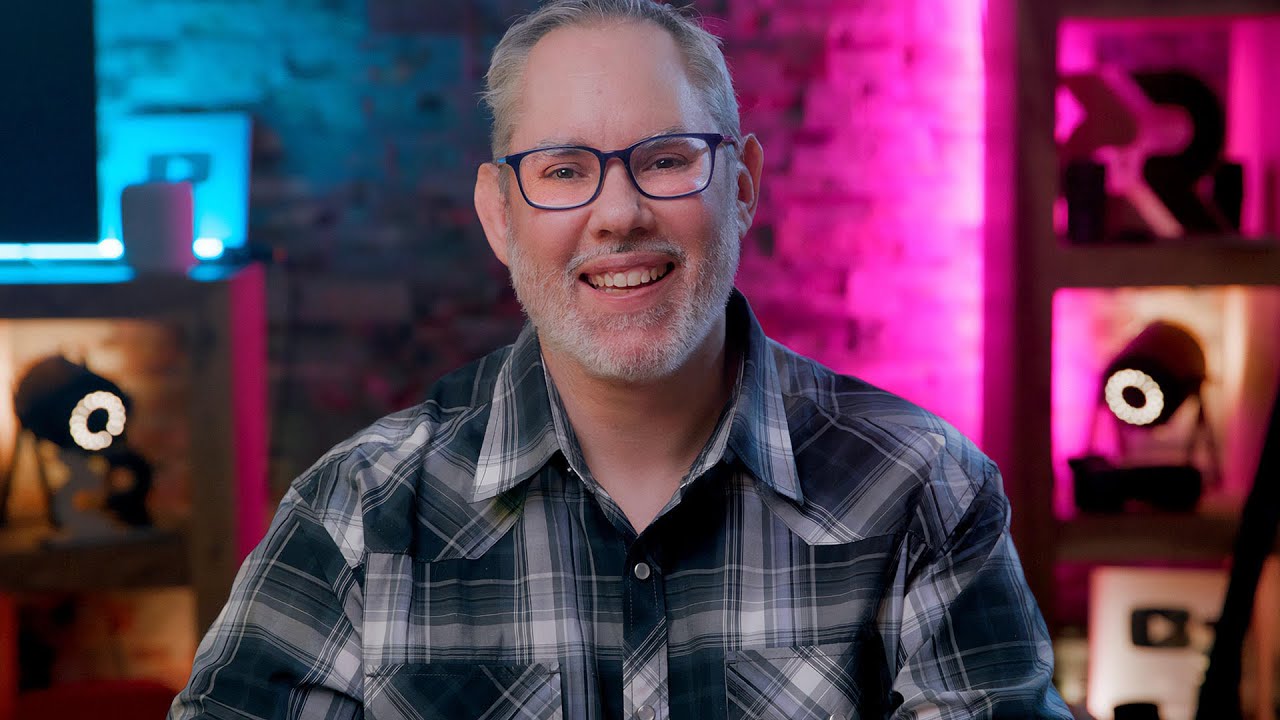 Rene Ritchie is one of the most respected Apple analysts in the business, reaching a combined audience of over 40 million readers a month. His YouTube channel, Vector, has over 90 thousand subscribers and 14 million views and his podcasts, including Debug, have been downloaded over 20 million times. He also regularly co-hosts MacBreak Weekly for the TWiT network and co-hosted CES Live! and Talk Mobile. Based in Montreal, Rene is a former director of product marketing, web developer, and graphic designer. He's authored several books and appeared on numerous television and radio segments to discuss Apple and the technology industry. When not working, he likes to cook, grapple, and spend time with his friends and family.