Apple to fix France's iPhone 12 radiation issue with software update as other nations take note
It may be time for an update.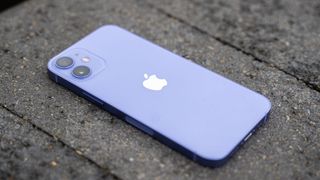 (Image credit: iMore)
Apple has pledged to issue a software update for the iPhone 12 in France after the country deemed the radiation levels put out by the phone were too high, a move other countries are now looking to follow in light of the revelation.
As we reported last week, France has moved to ban the sale of the iPhone 12 in the country and has even threatened to recall devices in circulation unless issues that were spotted in radiation tests are addressed. As revealed by Jean-Noel Barrot, France's junior minister for the digital economy, radiation levels coming from the iPhone are above the radiation threshold allowed in the country.
In response to this, Apple confirmed to iMore that multiple worldwide bodies cleared the phone on release and that it was contesting the ruling. Though the iPhone 12 was discontinued by Apple ahead of the launch of the iPhone 15, this isn't the end of the story. Apple has now confirmed it will roll out a software update in France to fix the problem, a move that may also be required in other countries.
Further concerns
As reported by Reuters, Belgium's state secretary for digitalization has asked Apple to update iPhone 12 software in other EU territories. The software update in response to concerns was initially planned to only launch in France, but Germany is also in contact with France to emulate the same tests they conducted. Italy and the Dutch Authority for Digital Infrastructure are doing the same, with the intent of pursuing the same software changes.
A Belgian representative has followed these footsteps but also reported that initial tests into the iPhone are 'reassuring'. This all comes from a change made to French regulations in 2020, allowing them to consider radiation levels for things like hands, which will be in contact with the phone frequently. When taking into account a specific part of the body for testing, it is called the Specific Absorption Rate (SAR).
France's tests concluded that the iPhone 12 exceeded acceptable levels though no adverse effects have been attributed to this spike in radiation levels. As software changes can allow the phone to fit within normal levels, it seems unlikely to affect the launch of the iPhone 15 - especially considering Apple will have extensively tested the device before it reaches the market.
Master your iPhone in minutes
iMore offers spot-on advice and guidance from our team of experts, with decades of Apple device experience to lean on. Learn more with iMore!
James is a staff writer and general Jack of all trades at iMore. With news, features, reviews, and guides under his belt, he has always liked Apple for its unique branding and distinctive style. Originally buying a Macbook for music and video production, he has since gone on to join the Apple ecosystem with as many devices as he can fit on his person.
With a degree in Law and Media and being a little too young to move onto the next step of his law career, James started writing from his bedroom about games, movies, tech, and anything else he could think of. Within months, this turned into a fully-fledged career as a freelance journalist. Before joining iMore, he was a staff writer at Gfinity and saw himself published at sites like TechRadar, NME, and Eurogamer.
As his extensive portfolio implies, James was predominantly a games journalist before joining iMore and brings with him a unique perspective on Apple itself. When not working, he is trying to catch up with the movies and albums of the year, as well as finally finishing the Yakuza series. If you like Midwest emo music or pretentious indie games that will make you cry, he'll talk your ear off.