Join the discussion: Is the iPhone 6 Plus still good to use?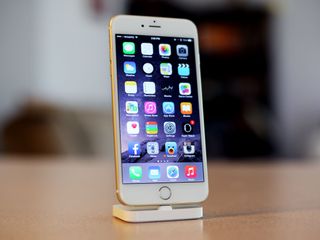 (Image credit: iMore)
The iPhone 6 and iPhone 6 Plus came out a couple of years ago, and in the last little while, upgrades and updates have made other older iPhones obsolete, bringing people to ask the question: Is the iPhone 6 Plus even worth using anymore?
I'm under the strong impression that "if it ain't broke, don't fix it!", but what do you think? We're chatting about the iPhone through the years in the iMore forums and would love to hear your opinion!
Some people claim that the iPhone 6 Plus is still great, citing that others are still attached and loyal to their iPhone 5s...
While others say that their iPhone 6 Plus still has an "outstanding battery life", despite it's age...
But what do you think?
Hop on into the iMore forums and join the discussion today to let us know if you think the iPhone 6 Plus is worth hanging onto – or if it's time for an upgrade (got your eye on the iPhone 8? Let us know!).
Get the best of iMore in in your inbox, every day!
Cella writes for iMore on social and photography. She's a true crime enthusiast, bestselling horror author, lipstick collector, buzzkill, and Sicilian. Follow her on Twitter and Instagram: @hellorousseau
I'm still using my trusty 6 Plus and happily so. Thus far, the new features are not compelling enough to get me to spend the $$$ to move to the 7 Plus. Hopefully, that will change with the iPhone 8.

Still loving my 6 Plus! Will take a look at the next model and it may tempt me!

6+ here and it will be my iPhone for the foreseeable future. Excellent piece of kit!

Went from 6+ to 7+ ostensibly because the portrait mood compelled me. 1 year later I don't think I've used portrait mood more than a couple of times and the lack of headphone jack has caught me many more times than I expected.

Seeing how the iPhone 6 was released with 64 bit SoC I thing it is quite fine to still buy one as long as the costs are very low to justify the purchase. In terms of updates it should go on to receive even next year's iOS 12.
Thank you for signing up to iMore. You will receive a verification email shortly.
There was a problem. Please refresh the page and try again.