Join the discussion: Is this the real life, is it just fantasy? Supposed iPhone 8 in someone's pretty hand…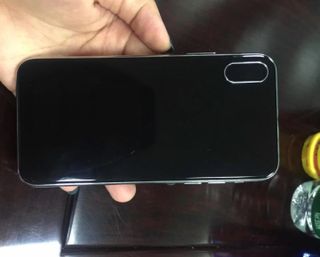 People have voiced their opinions and theories on what the iPhone 8 is going to look like for some time, but others online are offering up hints about the latest iPhone model design with a series of five images showing off what looks to be the latest version of the iPhone.
But, is it the official iPhone 8?
Some people say that if this is the look of the iPhone 8, they aren't overly thrilled with the design…
While others say that the position of the camera is a bit off-putting to them…
What do you think? Hop on into the iMore forums and join the conversation as to whether this is the real life or if this is just fantasy!
Cella writes for iMore on social and photography. She's a true crime enthusiast, bestselling horror author, lipstick collector, buzzkill, and Sicilian. Follow her on Twitter and Instagram: @hellorousseau
I'd buy a note 8 if this is the best apple can do in design. Trying hard not to jump on the Galaxy but the note 7 had me until it left and with that s-pen I'd go back if this is all we have to look forward to.

what the **** is that back! look cheap as out!

Not a huge fan of the camera on the back, but with that being said, if apple finally shrunk those monstrous bezels and put a larger screen in it I will be all over it. Only reason I didn't get the plus is because it is way too large for the screen size you get. This would be perfect... and get the dual cameras!

Same here. I liked the idea of a big screen when using the phone, but for carrying and comfort, the Plus was too big. The regulars, for me, are the sweet spot.

Fine with me. I don't nitpick the design of phones anymore, unless they're completely absurd. The above photo is a rectangle with rounded edges, probably will have some new, fun features and does everything I need a phone to do. I don't care about buttons shapes or camera lenses because I never look at them anyway, once I have the phone. As long as I'm not holding the pyramid-shaped tablet from The Office, I'm good with something along these lines.

This could very easily be fake, I wouldn't worry yet
Thank you for signing up to iMore. You will receive a verification email shortly.
There was a problem. Please refresh the page and try again.