Latest Hitman: Sniper update allows you to camp your favorite spot in Death Valley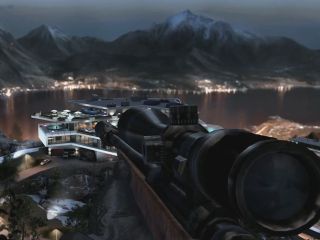 Are you an expert at taking out the living? If so, how would you fare against undead? Death Valley for Hitman: Sniper lets you really put your skills to the test as you take on zombies. The new game mode should now be available in the latest release for iPhone and iPad players.
You'll be tasked with setting up shop in an abandoned military base to defend the lone survivor Ben from swarms of undead. There are three difficulty levels in the new Death Valley Challenge mode, with more than 30 achievements to unlock and customizations to enjoy. You'll be able to grab the update from the App Store.
Get the best of iMore in in your inbox, every day!
This game mode is difficult to play on an iPad. I tried. I have the game installed on my Android phone too and I've been getting a notification there saying "Play the new Death valley map". But when I go to the play store, there's no update of the app and the game is actually not updated.

Played this for a few minutes last night and it is tough but so welcome!

I've enjoyed the Montenegro map a lot more. Not sure why they had to jump on the zombie bandwagon - it's cliche and boring. Sent from the iMore App
Thank you for signing up to iMore. You will receive a verification email shortly.
There was a problem. Please refresh the page and try again.