Malware protection for older Macs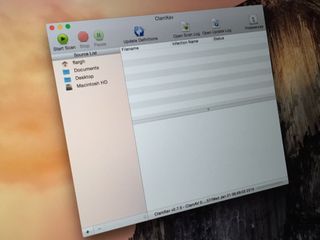 Some folks aren't comfortable upgrading their Macs' operating systems, and continue to use versions that aren't well-supported by new software. Fortunately there's still a solution for Macs running OS X Snow Leopard.
S.C. writes:
10.6 (Snow Leopard) is a fantastic version of the Mac operating system that many users are still quite happy with. And if you're happy with it, why upgrade, right?
Well, frankly, I can think of a million reasons to upgrade — Yosemite on a newer Mac and iOS 8 on modern iOS devices is a powerful combination. But I recognize that not everyone is quite as anxious to uproot their Mac's operating system as I am. It's scary! And it's sometimes a one-way trip.
The Mac adware removal software I've written about before includes AdwareMedic, Intego Mac Internet Security X8, and ClamXav. The first two apps require OS X Lion or higher, but ClamXav still works on Snow Leopard, according to its developer.
I'll be perfectly honest: I like AdwareMedic the best of any of these apps. I've had the best luck nuking the adware that's infested my family's and my customers' Macs. But if you're really not comfortable upgrading to something newer than Snow Leopard, ClamXav will work too.
ClamXav is free and safe to use. It can detect Mac-specific malware and malware that affects Windows apps too, so you'll keep your PC-using friends safe.
What's more you can set up ClamXav as either "passive" or "active:" You can configure only to scan the files you want to check, or activate "Sentry" mode to monitor your hard drive every time new files arrive.
Get the best of iMore in in your inbox, every day!
Some people aren't comfortable upgrading their macs? Have you seen how many macs have been abandoned by Apple in the last 5 years? The only 'person' I see here responsible for preventing OS updates starts with the letter A and rhymes with Apple. And don't give me the features won't work argument. You can always compartmentalize features and update the damn security software (like they do for iOS).

Chapel... check. Dapple... check. Grapple... check. Apple... nope, doesn't rhyme with Apple.

Like Sent from the iMore App

John king 13 Sent from the iMore App

There's no way in hell I'm ever installing any sort of anti-virus app on my Mac. Ever.

I wish I didn't have to. But college makes students do a lot of things. At least they offer Symantec and don't shove it down our throats...

Well I'm a BT customer so I get NetProtect Plus for free (McAfee) and works wonderfully, even on El Cap.
Thank you for signing up to iMore. You will receive a verification email shortly.
There was a problem. Please refresh the page and try again.