MacBook Pro M3 Pro vs MacBook Pro M2 Pro
Is the M3 Pro the best choice, or is the M2 Pro still worth considering?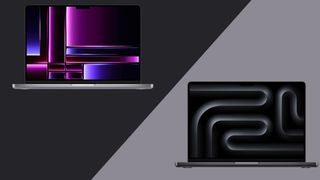 (Image credit: Future)
Discontinued, but still worth a look
The M2 Pro MacBook Pro was released in early 2023, making it a little preemptive for Apple to take it off the market and push its M3 iterations instead. It still speaks the same design language as its successor, with an HDMI port, a 1,000-nit display, and more. It's likely a little slower than the M3 Pro Macbook, but we wouldn't rule it out just yet.
For
Same design
Still powerful chip
Great display
New kid on the block
The MacBook Pro M3 Pro looks similar on the outside to its M2 Pro predecessor, other than its new Space Black color option. But on the inside, an upgraded 3nm architecture should make for more efficient, faster processing. Just keep in mind that it's a more modest upgrade to the M2 Pro than it is to any pre-2023 model.
For
3nm processor
No Touch Bar
Dynamic Caching
Against
More expensive
Minor upgrades
Apple's latest fleet of MacBook Pro models is now on sale, featuring all-new M3, M3 Pro, and M3 Max chipsets to power the next generation of Apple laptops.
They've now replaced the previous M2-carrying MacBook Pro, though those of you sporting an older model, especially one of the M2 Pro devices that came out in 2023, may wonder if an upgrade is really in order.
In this guide we'll run through the key differences (and similarities) between the new M3 Pro models and the older M2 Pro devices they replaced – so you can make the best purchasing decision for you.
MacBook Pro M2 Pro vs MacBook Pro M3 Pro: Specs
What's notable is just how similar the MacBook Pro M3 Pro models are to the 14-inch and 16-inch M2 Pro models we saw released earlier this year, with the M3 Pro laptops sharing much of the same specification regarding the keyboard, ports, Wi-Fi capability, speakers, screen, and so on – you can see the full run-down below.
Swipe to scroll horizontally
| Specs | M2 Pro MacBook Pro | M3 Pro MacBook Pro |
| --- | --- | --- |
| Price | From $1,799 | From $2,099 |
| Colors | Space Grey/Silver | Space Black/Silver |
| Display | 14.2-inch Liquid Retina XDR display, 16.2-inch Liquid Retina XDR display | 14.2-inch Liquid Retina XDR Display, 16.2-inch Liquid Retina XDR display |
| Resolution | 3024x1964 pixels, 3456 by 2234 pixels | 3024x1964 pixels, 3456 by 2234 pixels |
| Chips | M2 Pro | M3 Pro |
| CPU | Up to 12-core | Up to 12-core |
| GPU | Up to 19-core | Up to 18-core |
| Unified Memory (size) | Up to 32GB | Up to 36GB |
| Unified Memory (speed) | 200GB/s | 150GB/s |
| SSD Storage | 512GB 1TB 2TB 4TB 8TB | 512GB 1TB 2TB 4TB |
| Battery life | Up to 22 hours | Up to 22 hours |
| Touch ID | Yes | Yes |
| Touch Bar | Yes | No |
| FaceTime Camera | 1080p | 1080p |
| Speakers | Six-speaker sound system with woofers | Six-speaker sound system with woofers |
| Mic | Three-mic array | Three-mic array |
| 3.5mm headphone jack | Yes | Yes |
| Keyboard | 78 U.S. keys | 78 U.S. keys |
| Wireless | Wi-Fi 6E (802.11ax) Bluetooth 5.3 | Wi-Fi 6E (802.11ax) Bluetooth 5.3 |
| Ports | Thunderbolt/USB 4 x2 | Thunberbolt/USB 4 x2 |
| HDMI | Yes | Yes |
| SD Card Slot | Yes | Yes |
| Fast-charge | Yes | Yes |
You'll notice that CPU and GPU numbers seem pretty equivalent, with the M2 Pro's 19-core GPU seeming to outdo the M3 Pro's 18-core design, with a faster unified memory speed, which feels a little odd.
But Apple asserts that graphical performance has still seen an improvement, thanks to the advanced 3nm architecture compared to the former's 5nm tech – so those immediate numbers don't necessarily tell the whole story. Just don't worry too much about an upgrade if you nabbed a 2023 M2 Pro model already.
MacBook Pro M2 Pro vs MacBook Pro M3 Pro: What's new?
Processor
Apple boasts that the new M3 Pro processor makes use of a 3nm architecture, featuring smaller and more efficient transistors for faster processes compared to the M2 Pro's 5nm tech.
This allows for far more transistors in an equivalent amount of space, meaning that more tasks can be completed in parallel, with greater power efficiency – so while many specs are the same between both MacBook Pro models, there are some subtle advances under the hood.
Technically, the M3 Pro has fewer transistors than the M2 Pro, at 37 billion compared to the latter's 40 billion, mind – whereas the standard M3 and step-up M3 Max see much more appreciable gains here.
Apple says that the M3 Pro's GPU is "up to 40% faster" than the older M1 Pro chipset, while the CPU is "up to 30% faster". There aren't exact comparisons between the M2 Pro and M3 Pro yet, but we can estimate the latter offers some modest 10-15% improvements on the M2 iteration; the M2 Pro's CPU was 20% faster than in the M1 Pro, meaning this M3 generation looks like a smaller improvement.
It's notable that Apple is mainly comparing with the M1 range where it can, suggesting a big upgrade for anyone still using an M1-carrying MacBook Pro, and not quite as big a difference for those with an M2 model, even if overall the processor's design and efficiency has improved.
Swipe to scroll horizontally
| | | |
| --- | --- | --- |
| Specs | M2 Pro | M3 Pro |
| CPU cores | Up to 12-core | Up to 12-core |
| GPU cores | Up to 19-core | Up to 18-core |
| Unified Memory | Up to 32GB | Up to 36GB |
| Neural Engine | 16-core | 16-core |
| Memory bandwidth | 200 GB/s | 150 GB/s |
| chip process size | 5nm | 3nm |
| Dynamic Caching | No | Yes |
| Mesh Shading | No | Yes |
| Hardware-accelerated ray tracing | No | yes |
| AV1 Decode | No | Yes |
Unified memory is up to 36GB, compared to the 32GB we saw on the M2 Pro, which should in Apple's words enable "larger projects to be tackled on MacBook Pro when users are on the go."
The M3 Pro also packs in a number of new features, such as Dynamic Caching for improved memory allocation, Mesh Shading for improved graphical rendering, and "hardware-accelerated ray tracing" for improved lighting and shadows when rendering games.
The Neural Engine used for AI image processing tools, is said to be 15% faster than in the M2 range – with rendering speeds at 2.5x what we saw in the M1 range. AV1 decoding allows for better image quality for video streaming services too.
Design
Not much to report here – the M3 Pro MacBook Pro features the same screen, ports, and overall build as its predecessor, which seems to have been a test run for the new model. However, there is a new Space Black colorway replacing the Space Grey option from the last generation of MacBook Pro models.
Display
Both M3 Pro and M2 Pro laptops feature the same Liquid Retina XDR display, with 1,000 nits of sustained brightness (double that of the earlier 13-inch M2). But that does mean you're getting the same screen performance, brightness, 120Hz frame rate, and resolution between each 14-inch model, or the 16-inch step-up sizes.
The 16-inch models feature roughly a 4K display (3456x2234 pixels), whereas the 14-inch version offers more of a 3K specification (3024x1964 pixels)
Speakers, audio, ports, and connectivity
All M2 Pro and M3 Pro MacBook Pro models feature the same high-fidelity six-speaker sound system, with force-canceling woofers that help to keep your laptop still during audio playback. It's a big step up from the stereo sound on older Apple laptops, though.
In either case, you'll get the same triple mic array and 3.5mm headphone jack for wired headphone connections too – alongside an HDMI cable port, an SDXC memory card slot, a MagSafe charging port, and inputs for Thunderbolt / USB-C.
All M2 and M3 Pro models also support the latest Wi-Fi 6E (802.11ax) connectivity standard, and Bluetooth 5.3 for wireless audio.
MacBook Pro M2 Pro vs MacBook Pro M3 Pro: Battery life
Battery life is also pretty constant between both processors. If you grab a 14-inch MacBook Pro with either chipset, you can expect up to 18 hours of battery life for constant video playback on the Apple TV app, though this goes up to 22 hours for the heftier 16-inch model.
MacBook Pro M2 Pro vs MacBook Pro M3 Pro: Which should you buy?
The MacBook Pro M2 Pro and M3 Pro models share a lot in common, from their CPU cores on the inside to the Liquid Retina display and matching ports on the outside, which makes a clear decision between them a little difficult.
You should expect some uptick in processing power overall, thanks to the 3nm architecture in the newer M3 Pro chipset, but the M2 Pro model was already pretty powerful. Given the similar design, it might make more sense to pick up the M2 Pro MacBook Pro for a lower price where you can – it's been discontinued on the Apple Store website but should be found from third-party sellers and retailers trying to shift their remaining stock in the holiday sales. The best one we've seen so far is this $1,799 M2 Pro MacBook Pro.
Just make sure to check out the best MacBook Black Friday deals, for your best chance at finding a good MacBook deal.
Master your iPhone in minutes
iMore offers spot-on advice and guidance from our team of experts, with decades of Apple device experience to lean on. Learn more with iMore!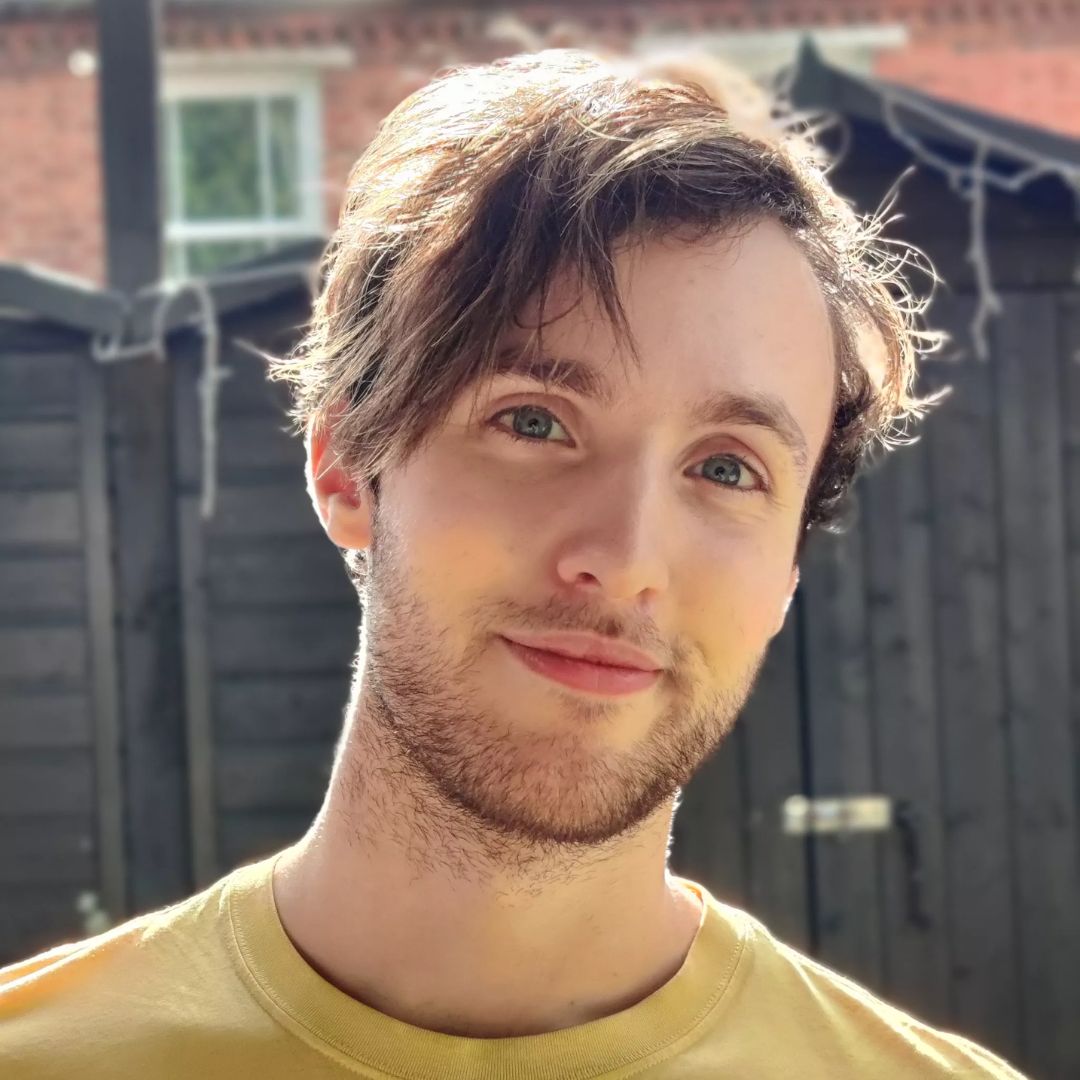 Henry is a freelance technology journalist. Before going freelance, he spent more than three years at TechRadar reporting on TVs, projectors and smart speakers as the website's Home Cinema Editor – and has been interviewed live on both BBC World News and Channel News Asia, discussing the future of transport and 4K resolution televisions respectively. As a graduate of English Literature and persistent theatre enthusiast, he'll usually be found forcing Shakespeare puns into his technology articles, which he thinks is what the Bard would have wanted. Bylines also include Edge, T3, and Little White Lies.
The M3 Pro MacBook Pro is a very modest update to the M2 Pro model. I have a 16" M2 Pro model with 1TB storage and 32GB memory. This will last me for many years.

BTW, your chart is wrong. Both M3 Pro and M2 Pro MacBook Pro models have 3 Thunderbolt ports, not 2.

Reply