macOS Catalina beta 2 reveals additional details about Mac Pro and Pro Display XDR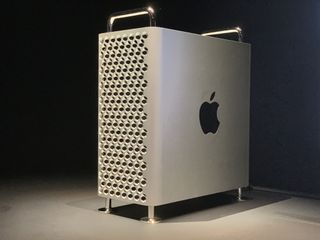 (Image credit: iMore)
What you need to know
The macOS Catalina beta 2 has revealed more information about the new Mac Pro.
Apple is reviving the Expansion Slot Utility app to make it easier to configure the computer.
This app was not available on the last gen Mac Pro as it was not configurable.
Apple ushered some major changes with the Mac Pro and though it gave us a lot of information regarding it at its WWDC unveiling, we are still learning some new details about it thanks to the second beta of macOS Catalina. First spotted by iOS developer Stove Moser, we learned about the revival of the Expansion Slot Utility app.
That explains how the Mac Pro will handle swapping out slots and cards with its configurable design. Moser also stumbled upon possilbe configurable names and new Pro Display XDR art work that illustrate how macOS will relay its vertical or horizontal placement, which you can do through the infamous $999 stand.
We'll continue to learn more as Apple releases more macOS betas throughout the summer and we get closer to the release of the Mac Pro in the fall.
Everything you need to know about the Mac Pro and Pro Display XDR
Please keep track of whether your stories relate to the Developer or the Public beta in your reports. Thanks.
Thank you for signing up to iMore. You will receive a verification email shortly.
There was a problem. Please refresh the page and try again.