Microsoft's Pix brings artificial intelligence to your iPhone's camera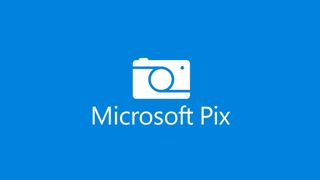 Microsoft has released Pix, a new camera app for the iPhone that uses the company's artificial intelligence to improve your photos. Pix can automatically and intelligently adjust elements like exposure, focus, and color. It can even automatically create Live Photo-like images by stitching bursts together.
Here's what Microsoft is offering with Pix:
People-First – People are the most important photo subjects, so Microsoft Pix uses many intelligent features to help them look their best, without creating extra work for you.
Smart – Microsoft Pix is a bit like having a pro photographer inside your camera, tweaking settings, selecting the best shots, and enhancing them on the fly.
Fun – Microsoft Pix helps you have fun with photos and videos, by doing things like creating a short, looping video clip when it senses motion in a photo, or helping you stabilize and time lapse your videos.
p 10 Coolest Features:
Smart settings – Automatically checks scene and lighting between each shutter tap, and updates settings between each shot.
Face recognition – When it detects a face in the shot, it automatically optimizes settings to help people look their best.
Moment capture - Captures a burst of frames every time you tap the shutter button, including frames before and after your tap, so you won't miss the right moment.
Best Image(s) - Automatically selects up to 3 of the best and most unique shots from the burst, and immediately deletes the rest, so you don't waste your phone's memory or your time comparing and storing similar frames.
Image quality – Uses discarded burst frames to enhance each Best Image, improving exposure and color, and reducing noise and blur.
Live Image – Automatically creates a short, looping video, by stitching together the frames from the burst into a Live Image, but ONLY when it senses motion in your shot, so it won't waste a ton of your phone's memory.
Hyperlapse – Videos shot with Microsoft Pix are automatically stabilized for smoother playback, and can be time lapsed and saved at many different speeds.
Auto-sync - Seamlessly syncs to your camera roll, so you don't have to individually import or save your photos and videos to your camera roll.
Easy sharing - Uses iOS sharing, so you can seamlessly share to the apps already installed on your phone.
Pix is rolling out to the App Store now, so if you can't download it just yet, you should be able to soon.
Get the best of iMore in in your inbox, every day!
Joseph Keller is the former Editor in Chief of iMore. An Apple user for almost 20 years, he spends his time learning the ins and outs of iOS and macOS, always finding ways of getting the most out of his iPhone, iPad, Apple Watch, and Mac.
There should have been 3 settings for Live Image:
Auto
Always On
Off

Um, no. It doesn't work that way. The live image part is required for a perfect single pic each time. You don't have to save the pic with the "live" part if you don't want to.

Sounds like it does everything the iPhone camera already does. So it's taken Microsoft about seven years to duplicate Apple's camera.

Except it does everything for you without you having to edit/change settings.

Exactly...kinda what like Google is trying to do with it's army messenger apps.

You should download it and try it again before you post something like that. I was amazed, and this is the first camera app I've found that I truly want to replace the stock app with. All stock camera apps should be this good.

"People are the most important photo subjects"... Yuck, no. I avoid people in pictures whenever possible! haha

It's mostly great, but misses the ability to record video and simultaneously capture photos

This will replace my stock camera app. I usually don't like replacing stock apps. I prefer a simple interface, and quick access. While I may loose quick access to this app due to Apple's forcing stock apps in some situations, I can always call on the app manually from my first page of apps (this is where my stock apps reside that I use all the time.) Anyway, I was that impressed with it. It's very simple and straight forward, and the results are amazing. Plus, while it's best at people shots, it's NOT just for shooting pics of people. I found it to get better pics in all situations. Add to that the quick and easy features of motion photos (not previously available on my stock 6 Plus app, because I didn't buy the 6s, darn you Apple) and also Hyperlapse, plus most other much needed features of sharing and such, this is the most perfect camera app I've found to date for the "point and shoot" style use I need 99% of the time.

I mostly like it. It is slow to load and takes a long time switching back and forth between the camera and photos but Im guessing thats mostly apple's fault. Other than that it blows the stock app out of the water. The pics look good. It shows you the stock photo alongside the improved one. And gives us people that are not on the s model the ability to ignore the live photos to. But it's there if you want it.
Thank you for signing up to iMore. You will receive a verification email shortly.
There was a problem. Please refresh the page and try again.