Multi-user support on HomePod opens access to Siri Shortcuts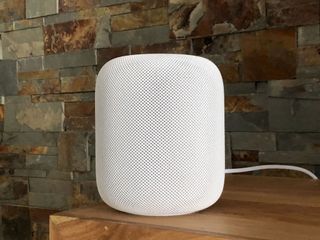 (Image credit: iMore)
With iOS 13.2 released this week and the iOS 13.2.1 update for HomePod following soon after, Apple has added multi-user voice recognition support for their smart speaker.
Now that HomePod can be linked with your account and given approval to understand who's speaking, Apple has now enabled access to Personal Requests for every member of a home – and with it, support for each person running their own Siri Shortcuts.
Personal Requests expand to every user
Previously, the "Personal Requests" feature for HomePod enabled only one user to ask Siri about private information like their own reminders, calendar events, or messages – or, to trigger custom Siri Shortcuts they've set up in the Shortcuts app.
With this update, Personal Requests is expanded to each user who is added to a Home in the Home app and accepts voice recognition from the HomePod. That means each person can ask for their own reminders, calendar events, messages, or shortcuts, and Siri will respond with "Okay /name/" before speaking that person's requested information.
The initial setup of Personal Requests for an individual user would previously show the Shortcuts app icon in the pop-up screen, but in my testing it did not show for the multi-voice recognition – unfortunately, users won't immediately be informed that their HomePod can now run their Siri Shortcuts.
How to run shortcuts from HomePod
In order to run Siri Shortcut from your HomePod, you only need to trigger Siri and then speak the name of the shortcut in the Shortcuts app. Before iOS 13, users were required to record a voice command out loud that they'd then repeat to Siri to have her run the shortcut, but in iOS 13, that extra step is removed and the title of the shortcut is the trigger phrase.
iOS 13 also brought full scripting support for the Shortcuts app to Siri (both on HomePod, but also iPhone, iPad, Apple Watch, and AirPods), allowing users to perform multi-step commands and scripting with Siri.
Using actions like Ask for Input, Choose From List, and Choose From Menu, users can build layered interactions for their HomePod, customizing how their shortcuts interact mid-run.
Plus, actions from apps in the App Store have been given improved capabilities for their Siri Shortcuts, opening those up to interaction on the HomePod as well.
Troubleshooting multi-user setup
I personally ran into some trouble setting up multi-user voice recognition on HomePod, perhaps because I had installed the now-pulled iOS 13.2 HomePod that was replaced by a 13.2.1 update a few days after – however, I wanted to share how I got it working.
First, I tried to hard-reset my HomePod by unplugging it, plugging it back in, and holding on the top for about 10 seconds until the light turned red, after which Siri said to "hold until the 3 beeps" which followed immediately after. However, that didn't fix it.
I also went in and removed both of my HomePods from the Home app in an attempt to disconnect them from the system entirely and have them redownload iOS 13.2.1 on reconnecting – that also didn't allow my girlfriend's voice recognition to work.
What DID finally make it work, however, was removing her from the Home and re-adding her. After she re-accepted my new invite, then asked "Who am I?" to Siri, then followed the setup steps on her phone, and then asked about her calendar, Siri successfully read it out loud.
We also followed up with some Siri Shortcuts that worked well, including multiple steps using a Choose From Menu action, and that worked as intended – it was quite nice. (There's still a separate bug where Health data can't be written from HomePod or Apple Watch when using Siri, however.)
Is this voiceOS?
All together, this update finally rounds out the complete set of features for Shortcuts that were revealed over the summer at Apple's WWDC – any app can build powerful Siri Shortcuts, users can customize them and script them into deep app-like experiences, and then trigger them from Siri on almost any Apple device.
Many users seem to be waiting for some type of "VoiceOS" for Siri and are looking for it to come "one day" – it may already be here, and it's hidden inside Shortcuts. As Siri Shortcuts are now open to everyone in the Home, I predict they'll be much more accessible to use on a daily basis.
Plus, now that people can seamleslly take advantage of Siri Shortcuts, I hope developers follow suit – the potential is there, but it needs to be supported in more apps before people will fully realize it.
Until then, I'll be building my girlfriend some shortcuts 🙂
Master your iPhone in minutes
iMore offers spot-on advice and guidance from our team of experts, with decades of Apple device experience to lean on. Learn more with iMore!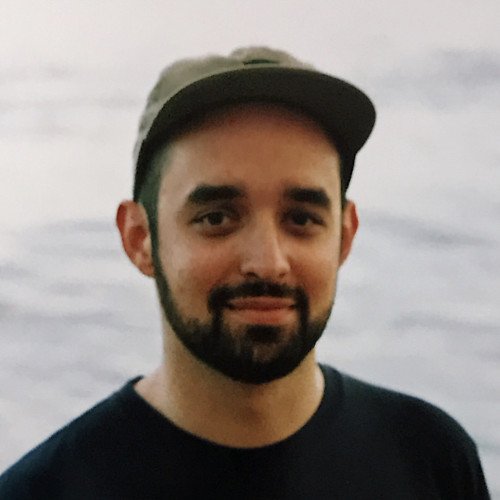 Matthew Cassinelli is a writer, podcaster, video producer, and Shortcuts creator. After working on the Workflow app before it was acquired by Apple and turned into Shortcuts, Matthew now shares about how to use Shortcuts and how to get things done with Apple technology.
On his personal website MatthewCassinelli.com, Matthew has shared hundreds & hundreds of shortcuts that anyone can download, plus runs a membership program for more advanced Shortcuts users. He also publishes a weekly newsletter called "What's New in Shortcuts."