Microsoft patches Office for Mac 2011, fixes OS X El Capitan Outlook hang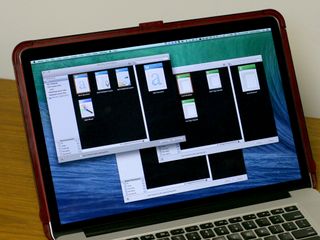 If you've either been waiting to update to OS X El Capitan because of issues with Microsoft Office for Mac 2011, or you've simply been suffering through them, good news—Microsoft has just pushed out a compatibility fix.
The Office for Mac 2011 patch brings the version number up to 14.5.6. The description says:
Microsoft has yet to issue a similar patch for Office 2016, which has been causing issues for customers as well. Hopefully that will follow soon.
Get the best of iMore in your inbox, every day!
I have been writing professionally about technology and gaming news for 14 years.
Now if they'd just fix Office 2016 so it doesn't take over a minute for the app to open. Although it is a good excuse to go get a cup of coffee. However, by the tenth cup of coffee that morning, other problems develop.

PLEASE MICROSOFT: send us a patch for Office 2016 now!

why is my outlook.com mail crashing when I click on the stamp on the bottom? I don't have Office on the iMac yet it constantly says my mail quit unexpectedly

Did the the Microsoft update then updated OSX. Outlook keeps locking up every 5 minutes or any time I try and make a change.... so it may not be fixed after all.

Won't let me edit my previous post, after I updated OSX it offered me the Office update again. After installing it the second time it seems to work.

So much for Office 365 getting faster updates

After updating to El Capitan, I began a new "game" of watching the spinning beachball every time I did anything with WORD or Excel. Just installed the Office 2011 patch from Microsoft and -- guess what? -- nothing has changed! A couple of months ago, when I finally left the world of WIndows=blue-screen-of-death for life in the Appleverse that my desktop would be trouble-free, but evidently I was naive.