Newly installed apps not showing up in Launch Center Pro? Here's how to fix it!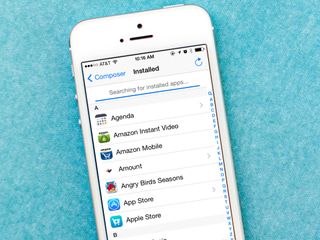 If you're using Launch Center Pro on a daily basis, you may come across a time or two when apps you've recently installed aren't showing up as installed inside Launch Center Pro. Luckily there's an easy fix built right into Launch Center Pro itself. Here's how to fix it:
Open Launch Center Pro on your iPhone or iPad.
Tap the Edit button in the upper right hand corner.
Tap on an empty square and choose Action.
Now choose Action Composer.
Tap on Installed Apps.
In the upper right hand corner, tap on the Refresh button.
Launch Center Pro will automatically detect any new apps that you've installed since the last time it checked and import them. That's all there is to it. Any new apps should now show up in Launch Center Pro and be available to create actions with.
iMore senior editor from 2011 to 2015.
Allyson, help me out with Launch Center Pro. I am struggling with the relevance of this App. First, I haven't downloaded it and thus haven't used it. From first glance, the app launches other app's from within it's self. I am totally missing the point of this app. Why not open the desired app from it's own icon?
Alli, as usual you have done an outstanding job of illustrating the "how to's of this app" and we all thank you. But why do I want to purchase a new app so I can open app's with it? HELP ME!

K Sent from the iMore App

K Sent from the iMore App

1181 Sent from the iMore App

Allyson, this process is helpful, but there are apps that will not work with LCP regardless, as mentioned in this thread: http://www.imore.com/how-get-your-favorite-apps-fast-possible-launch-cen.... (Scroll down to see comments.)
Get the best of iMore in in your inbox, every day!
Thank you for signing up to iMore. You will receive a verification email shortly.
There was a problem. Please refresh the page and try again.