NSFW: Note to Apple: Innovation shouldn't cost stability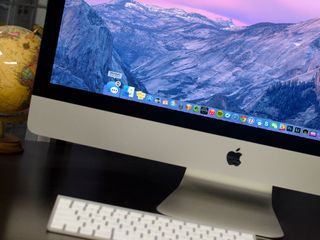 (Image credit: iMore)
NSFW is a weekly op-ed column in which I talk about whatever's on my mind. Sometimes it'll have something to do with the technology we cover here on iMore; sometimes it'll be whatever pops into my head. Your questions, comments and observations are welcome.
Everyone's had that experience where you're promised something, and when you get it, what you get doesn't live up to your expectations. That's the way I've been feeling with OS X Yosemite and iOS 8.
Every operating system release has growing pains, and Apple has boxed itself into a corner especially this year by rolling out two new OSes that are so closely mated to one another. When it works, it works spectacularly. The problem is that it's so damnably inconsistent.
Getting my Mac and my iPhone to work with Handoff features has probably been the single biggest pain point. Instant Hotspot took me days to get working. It ultimately did start working once I changed the name of my phone (changing it back again still allowed connections) — clearly a bug.
AirDrop is supposed to work seamlessly between Mac and iOS device now, but "seamlessly" isn't the word I'd use — there are random dropouts and sometimes devices are just not able to see each other. What's worse is that Mac-to-Mac AirDrop transfer, which worked just fine before, is now sporadically unavailable. My wife and I spent an hour troubleshooting an AirDrop issue between our two machines the other night before I just gave up and asked her to send me the files a different way.
Thank goodness Dropbox still works.
iOS 8 got off to a rocky start, too. We all recall the iOS 8.0.1 debacle.
I've read pages and pages of complaints and problems from customers who have installed Yosemite and iOS 8, and have all sorts of problems, ranging from Wi-Fi issues to trouble connecting to Microsoft Exchange servers, problems with Handoff and more. And some of you have e-mailed me to let me know of the difficulties you're seeing; posted to discussion threads on our articles and elsewhere. So I know this isn't isolated.
I won't go as far as some to declare these releases the worst or the buggiest that Apple has ever released; that's ridiculous. I've lived through much worse. But it is annoying, when you're given a bill of sale and an expectation of how your gear should work, and the software isn't able to deliver.
Certainly doing a "clean install" can eliminate some of the problems that we're collectively having, but that's a painful and traumatic process on the Mac, at best. And it shouldn't have to be that way.
I'm an early adopter. I expect problems, and I'm not naive enough to think that everything that Apple ships is going to be flawless. I also recognize that operating systems are incredibly complex things comprising millions of lines of code.
But Yosemite and iOS 8 are fraught with enough difficulties for enough users that I feel like neither of them are fully baked.
Apple made the decision a few years ago to adopt an annual upgrade cycle for its operating systems. That's brought tremendous innovation to the Mac and to iOS in a relatively short amount of time, but it's also brought a lot of pain for users. Here's to hoping that Apple can iron out the problems with iOS 8 and Yosemite in less time than it took them to get us a reasonably stable release of Mavericks.
Master your iPhone in minutes
iMore offers spot-on advice and guidance from our team of experts, with decades of Apple device experience to lean on. Learn more with iMore!