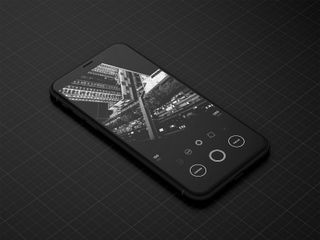 If you're someone who loves to shoot photography with your iPhone (or even just someone who really loves a well designed app) then you've probably heard of Obscura Camera (opens in new tab).
The app has been a favorite amongst iPhoneographers for a while now, but now you can buy and download Obscura 2, giving you even more options for your iPhone photography shooting adventures!
Shooting formats
RAW
HEIC
JPEG
Live Photo
Depth
Filters
There are a 19 different filters available, including a sepia filter you can unlock by sharing the app with friends, a black and white filter pack, and an analogue filter pack that "works great for giving a cinematic look to your images".
Other shooting features
Flash control
Grids
Shutter Timer
Spirit Level
How much does it cost and where can I download it?
What do you think?
Will you be downloading Obscura 2? Are you someone who likes to use 3rd party camera apps to shoot your iPhoneography, or do you prefer to shoot with the standard camera app and edit elsewhere?
Let me know what you think in the comments down below!
Get the best of iMore in in your inbox, every day!
Cella writes for iMore on social and photography. She's a true crime enthusiast, bestselling horror author, lipstick collector, buzzkill, and Sicilian. Follow her on Twitter and Instagram: @hellorousseau
Cella - I read with interest your description of Obscura's tagline: "There's always a better camera then the one you have with you. And that's Obscura." Is this really Obscura's tagline? Have they placed the adverb "then" in their tagline (after the comparative adjective "better") where the conjunction "than" should be? I am guessing that Obscura has not misspelled the word "than" in their tagline. However, if they did, as a writer you should acknowledge this mistake with a parenthetical "sic" (sic) to indicate that you are quoting the Obscura tagline verbatim.
And that is No Bull.

"There's always a better camera than the one you have with you. And that's Obscura." was the tagline for the original Obscura, and I can guarantee that it was "than" not "then"! Obscura 2's tagline is just: "A better camera".
Thank you for signing up to iMore. You will receive a verification email shortly.
There was a problem. Please refresh the page and try again.