Pokémon Scarlet and Violet: All 400 Pokémon and exclusives
Ride through Paldea and spot all the Pokémon.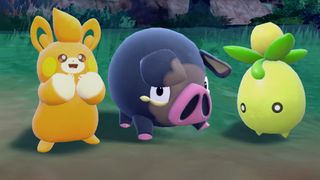 (Image credit: iMore)
Now that Pokémon Scarlet and Violet have officially launched we now know that there are 400 Pokémon in the Paldean Pokédex. Some of these are brand new creatures while others are interesting takes on familiar species. At any rate, we've gathered all of this information together so you can see who exactly all of the Pokémon are and which ones are exclusives.
SPOILER WARNING: There are some spoilers ahead. If you don't want to have anything ruined read no further.
How many Pokémon are in Scarlet and Violet?
As with the infamous Dexit from Pokémon Sword and Shield not all Pokémon from previous generations are included. This will be the norm going forward with mainline Pokémon games. The Paldean Pokédex has 400 Pokémon in it.
Shiny Pokémon will be a fun thing to search for since there are a number of brand new Pokémon that we haven't seen before.
Pokémon Scarlet and Violet Who are the starters?
As always, we have a Grass, Fire, and Water starter for Gen 9. They are Sprigatito, Fuecoco, and Quaxly.
New Pokémon spotted so far
Image 1 of 13
A number of new Pokémon species have already been shown off in trailers and on the official Pokémon website. Here are all of the new ones we know of so far. We're only showing the officially announced new Pokémon here, but you can see a full list of Pokémon further down the page.
Swipe to scroll horizontally
| Pokémon | Type | Description |
| --- | --- | --- |
| Sprigatito | Grass | Produces a sweet smell that make opponents not want to battle. Bathes in sunlight to produce energy. |
| Fuecoco | Fire | A crocodile with hot scales and fire leaking from its head. When excited, more flames come out. |
| Quaxly | Water | A little duckling with strong legs from swimming. The blue coif on top is made of a gel that comes from its feathers. |
| Gimmighoul | Ghost | Gimmighoul hides inside a treasure chest when in Chest Form, but can also be spotted running around with a single coin on its back when in Roaming Form. |
| Greavard | Ghost | A ghost dog that can be very affectionate, but will "slowly and inadvertently absorb the life-force of those around it." |
| Pawmi | Electric | A small rodent Pokémon similar to Pikachu who generates electricity by rubbing its cheeks. |
| Lechonk | Normal | A black pig Pokémon that gives off an unpleasant smell and though it appears fat is mostly muscle. |
| Smoliv | Grass/Normal | A small plant creature that produces a bitter olive on its head. It can shoot oil to slow down opponents. |
| Cetitan | Ice | The Terra Whale Pokémon that needs to have a lot of muscle to for their large bodies. |
| Wooper (Paldean) | Poison/Ground | To keep from drying out while living on land, they began to cover their bodies with a poisonous film. |
| Fidough | Fairy | Fidough's moist, smooth skin has elastic qualities and is both firm and soft at the same time. When these Pokémon become excited, they intimidate their opponents by puffing up their bodies to appear bigger.​ |
| Grafaiai | Poison/Normal | The toxic monkey Pokémon that marks its territory with colorful markings. |
| Klawf | Rock | A crab Pokémon with powerful claws. |
| Armarouge | Fire/Psychic | A being encased in armor that can only be caught in Scarlet |
| Ceruledge | Fire/Ghost | A being encased in armor that you can only catch in Violet. |
| Wiglett | Water | A new Pokémon that looks somewhat like Diglett. It's a Garden Eel that is found on the beach. |
| Farigiraf | Normal / Psychic | The evolution that comes after Girafarig. The head of its tail combines with its own head. |
| Bellibolt | Electric | An electric frog Pokémon whose Electromorphosis Ability allows it to charge up for its next electric attack when hit. |
| Great Tusk | Ground / Fighting | Awaiting additional info. |
| Iron Treads | Ground / Steel | Awaiting additional info. |
| Cyclizar | Dragon/Normal | The Mount Pokémon that can sprint at over 70 mph while carrying a human rider. It looks like it's probably a pre-evolution for Koraidon and Miraidon. |
| Koraidon | Fighting / Dragon | The main Legendary for Scarlet. |
| Miraidon | Electric / Dragon | The main Legendary for Violet. |
Pokémon Scarlet and Violet All 400 Pokémon
These are all of the Pokémon available within the Paldean Pokédex and listed in the order that they appear within it. This is your last warning. Spoilers ahead.
Sprigatito
Floragato
Meowscarada
Fuecoco
Crocalor
Skeledirge
Quaxly
Quaxwell
Quaquaval
Lechonk
Oinkologne
Taroutula
Spidops
Nymble
Lokix
Hoppip
Skiploom
Jumpluff
Fletchling
Fletchinder
Talonflame
Pawmi
Pawmo
Pawmot
Houndour
Houndoom
Yungoos
Gumshoos
Skwovet
Greedent
Sunkern
Sunflora
Kricketot
Kricketune
Scatterbug
Spewpa
Vivillon
Combee
Vespiquen
Rookidee
Corvisquire
Corviknight
Happiny
Chansey
Blissey
Azurill
Marill
Azumarill
Surskit
Masquerain
Buizel
Floatzel
Paldean Wooper
Clodsire
Psyduck
Golduck
Chewtle
Drednaw
Igglybuff
Jigglypuff
Wigglytuff
Ralts
Kirlia
Gardevoir
Gallade
Drowzee
Hypno
Gastly
Haunter
Gengar
Tandemaus
Maushold
Pichu
Pikachu
Raichu
Fidough
Dashsbun
Slakoth
Vigoroth
Slaking
Bounsweet
Steenee
Tsareena
Smoliv
Dolliv
Arboliva
Bonsly
Sudowoodo
Rockruff
Lycanroc
Rolycoly
Carkol
Coalossal
Shinx
Luxio
Luxray
Starly
Staravia
Staraptor
Oricorio
Mareep
Flaaffy
Ampharos
Petilil
Lilligant
Shroomish
Breloom
Applin
Flapple
Appletun
Spoink
Grumpig
Squawkabilly
Misdreavus
Mismagius
Makuhita
Hariyama
Crabrawler
Crabominable
Salandit
Salazzle
Phanpy
Donphan
Cufant
Copperajah
Gible
Gabite
Garchomp
Nacli
Naclstack
Garganacl
Wingull
Pelipper
Magikarp
Gyarados
Arrokuda
Barraskewda
Basculin
Gulpin
Swalot
Meowth
Persian
Drifloon
Drifblim
Flabébé
Floettte
Florges
Diglett
Dugtrio
Torkoal
Numel
Camerupt
Bronzor
Bronzong
Axew
Fraxure
Haxorus
Mankey
Primeape
Annihilape
Meditite
Medicham
Riolu
Lucario
Charcadet
Armarouge
Ceruledge
Barboach
Whiscash
Tadbulb
Bellibolt
Goomy
Sliggoo
Goodra
Croagunk
Toxicroak
Wattrel
Kilowattrel
Eevee
Vaporeon
Jolteon
Flareon
Espeon
Umbreon
Leafeon
Glaceon
Sylveon
Dunsparce
Dudunsparce
Deerling
Sawsbuck
Girafarig
Farigiraf
Grimer
Muk
Maschiff
Mabosstiff
Toxel
Toxtricity
Dedenne
Pachirisu
Shroodle
Grafaiai
Stantler
Foongus
Amoonguss
Voltorb
Electrode
Magnemite
Mangeton
Magnezone
Ditto
Growlithe
Arcanine
Teddirusa
Ursaring
Zangoose
Seviper
Swablu
Altaria
Skiddo
Gogoat
Paldean Tauros (Blaze Breed)/(Aqua Breed)
Litleo
Pyroar
Stunky
Skuntank
Zorua
Zoroark
Sneasel
Weavile
Murkrow
Honchkrow
Gothita
Gothorita
Gothitelle
Sinistea
Polteageist
Mimikyu
Klefki
Indeedee
Bramblin
Brambleghast
Toedscool
Toedscruel
Tropius
Fomantis
Lurantis
Klawf
Capsakid
Scovillain
Cacnea
Cacturne
Rellor
Rabsca
Venonat
Venomoth
Pineco
Forretress
Scyther
Scizor
Heracross
Flittle
Espathra
Hippopotas
Hippowdon
Sandile
Krokorok
Krookodile
Silicobra
Sandaconda
Mudbray
Mudsdale
Larvesta
Volcarona
Bagon
Shelgon
Salamence
Tinkatink
Tinkatuff
Tinkaton
Hatenna
Hattrem
Hatterene
Impidimp
Morgrem
Grimmsnarl
Wiglett
Wugtrio
Bombirdier
Finizen
Palafin
Varoom
Revavroom
Cyclizar
Orthworm
Sableye
Shuppet
Banette
Falinks
Hawlucha
Spiritomb
Noibat
Noivern
Dreepy
Drakloak
Dragapult
Glimmet
Glimmora
Rotom
Greavard
Houndstone
Oranguru
Passimian
Komala
Larvitar
Pupitar
Tyranitar
Stonjourner
Eiscue
Pincurchin
Sandygast
Palossand
Slowpoke
Slowbro
Slowking
Shellos
Gastrodon
Shellder
Cloyster
Qwilfish
Luvdisc
Finneon
Lumineon
Bruxish
Alomomola
Skrelp
Dragalge
Clauncher
Clawitzer
Tynamo
Eelektrik
Eelektross
Mareanie
Toxapex
Flamigo
Dratini
Dragonair
Dragonite
Snom
Frosmoth
Snover
Abomasnow
Delibird
Cubchoo
Beartic
Snorunt
Glalie
Froslass
Cryogonal
Cetoddle
Cetitan
Bergmite
Avalugg
Rufflet
Braviary
Pawniard
Bisharp
Kingambit
Deino
Zweilous
Hydreigon
Veluza
Dondozo
Tatsugiri
Great Tusk
Scream Tail
Brute Bonnet
Flutter Mane
Slither Wing
Sandy Shocks
Iron Treads
Iron Bundle
Iron Hands
Iron Jugulis
Iron Moth
Iron Thorns
Frigibax
Arctibax
Baxcalibur
Gimmighoul
Gholdengo
Wo-Chien
Chien-Pao
Ting-Lu
Chi-Yu
Roaring Moon
Iron Valiant
Koraidon
Miraidon
Version exclusives
SPOILER WARNING: These are all of the version exclusives including some new Pokémon. If you don't want anything revealed to you that hasn't been shown in official trailers then don't look any further.
Pokémon Scarlet exclusives
Larvitar
Pupitar
Tyranitar
Stonjourner
Armarouge
Oranguru
Stunky
Skuntank
Drifloon
Drifblim
Deino
Zweilous
Hydreigon
Skrelp
Dragalge
Tauros (Blaze Breed)
Koraidon
Great Tusk
Brute Bonnet
Sandy Shock
Scream Tail
Flutter Mane
Slither Wing
Roaring Moon
Pokémon Violet exclusives
Bagon
Shelgon
Salamence
Eiscue
Ceruledge
Passimian
Gulpin
Swalot
Misdreavus
Mismagius
Dreepy
Drakloak
Dragapult
Clauncher
Clawitzer
Tauros (Aqua Breed)
Miraidon
Iron Treads
Iron Moth
Iron Hands
Iron Jugulis
Iron Thorns
Iron Bundle
Iron Valiant
So many Mons
The Paldean region is a very exciting place filled with new and familiar creatures. You'll have plenty to do figuring out how to evolve new Pokémon or checking out brand new versions of familiar Pokémon. Take some time to check them all out.
If you're not sure whether you want to buy Scarlet or Violet, then looking at the version exclusives might just help you make a decision. Have fun out there catching them all!
Master your iPhone in minutes
iMore offers spot-on advice and guidance from our team of experts, with decades of Apple device experience to lean on. Learn more with iMore!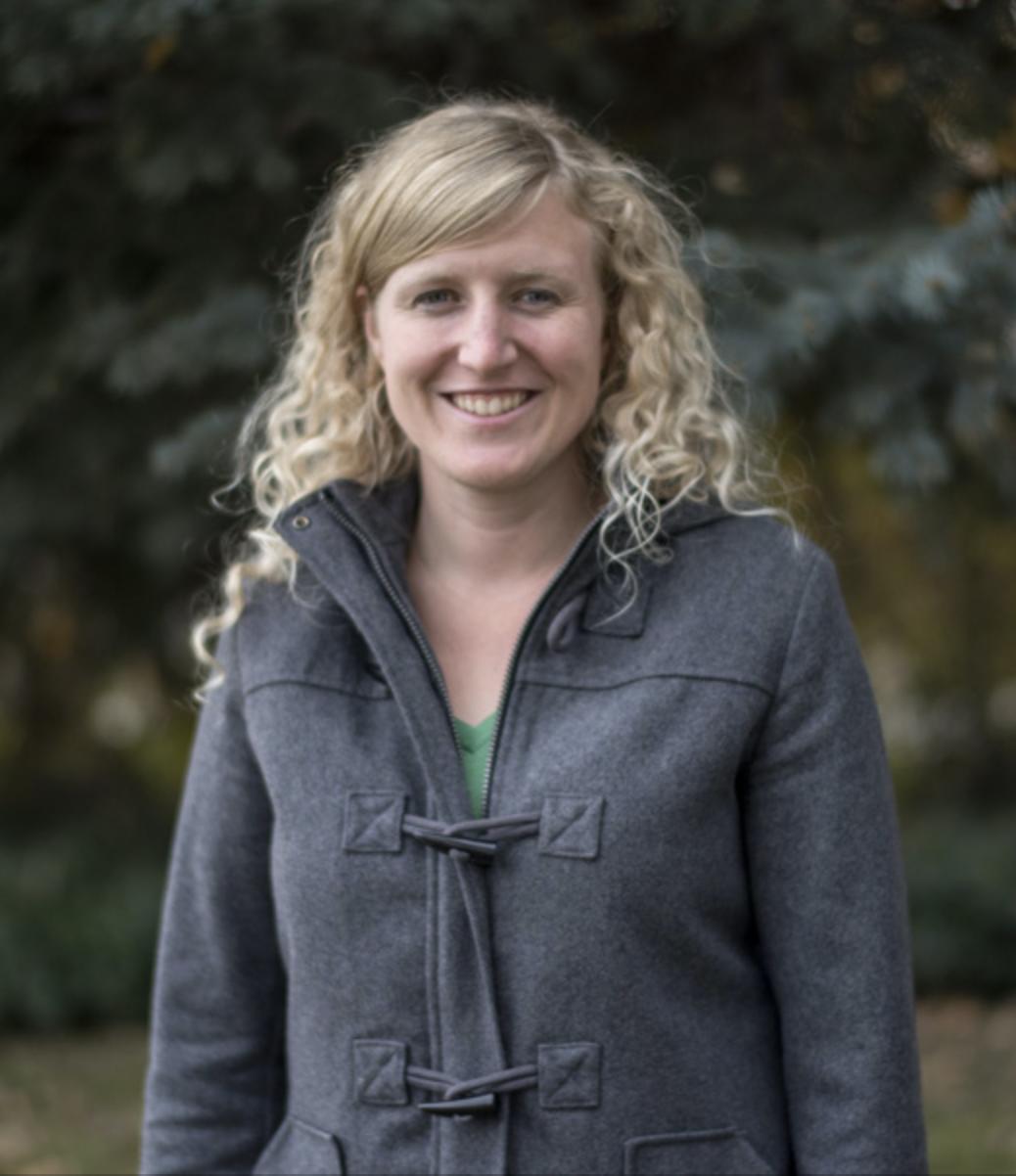 Gaming aficionado Rebecca Spear is iMore's dedicated gaming editor with a focus on Nintendo Switch and iOS gaming. You'll never catch her without her Switch or her iPad Air handy. If you've got a question about Pokémon, The Legend of Zelda, or just about any other Nintendo series check out her guides to help you out. Rebecca has written thousands of articles in the last six years including hundreds of extensive gaming guides, previews, and reviews for both Switch and Apple Arcade. She also loves checking out new gaming accessories like iPhone controllers and has her ear to the ground when it comes to covering the next big trend.