Real Cost of the Nest Secure Alarm System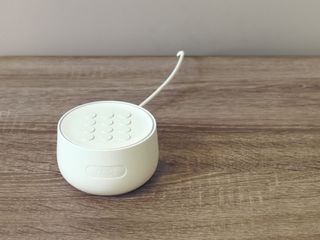 When you're looking to set up a security system in your home, the allure of a simple, all-in-one package may draw you in. The idea of paying one price to secure your home with all the necessary components seems like a great idea, but you should be aware of exactly what you're getting before you make your move. Once you break down the various devices into their component parts, you may find that a DIY security system is a better option for you.
Before we get going, my colleague Phil Nickinson has a great post that gives you a comprehensive look at the Nest Secure alarm system and how it stacks up to the competition:
Nest Secure vs. Ring Alarm: Which DIY security system is best?
Nest Secure
If you choose to add Nest's brand of security system to your home, you'll need to purchase the company's $499 Nest Secure starter pack. It comes with a Nest Guard, two Nest Detects, and two Nest Tags. Here's a quick breakdown of what each of these devices are:
Nest Guard: This is the brain of the Nest Secure alarm system. It keeps track of the Nest Detect and Tag devices and includes a built-in alarm, motion sensor, and keypad for disarming the system.
Nest Detect: This is a wireless contact sensor and motion sensor for doors, windows, and rooms.
Nest Tag: This device lets you bypass any security code memorization. You're meant to put it on a keychain or bag and tap it on the Nest Guard to grant you alarm-free entry. It's essentially an RFID tag.
For about $500, you get an alarm, a couple motion sensors, a couple contact sensors, and some "keys" to disarm the alarm. Want to add extra sensors? Extra Nest Detects cost $59. Need more of the tags? Extras cost $25. It's worth considering the potential cost of adding a fully outfitted Nest Secure system to your home. You're going to want a contact sensor for each external door and each window in your house and you may want to add a Nest security camera to the mix.
As an example, I calculated the cost of fully outfitting my home with the Nest Secure alarm system. I live in a one-floor ranch-style house with three bedrooms. With four external doors and ten windows, here's how it shakes out:
1 Nest Secure starter pack (with two Nest Detect sensors): $499
12 extra Nest Detect sensors: $720
That works out to just under $1220. I have outfitted my home with HomeKit-enabled contact sensors from Elgato Eve, motion sensors from various HomeKit-enabled products, and HomeKit-enabled cameras with motion alerts as well as live video feeds and have yet to hit that $1220 mark.
Put simply, it's important to understand exactly what you need to outfit your home with a security system before you choose one platform or another. You may find that Nest's all-in-one system is the right one for you. I've found my HomeKit-enabled setup works best for me. Regardless of your choice, you're going to want to plan ahead. Count your windows and exterior doors; decide whether you want to add cameras to the mix; look into smart locks and motion lighting — the list goes on. Once you've got everything figured out, that's when it's time to make your decision and make your purchase.
By the way, if you decide to go with a home security system of your own, my colleague Mike Tanasychuk has an excellent guide on the subject:
What to consider when building a DIY home security system
What do you think?
Now that you know the potential true cost of the Nest Secure alarm system, do you think it'd work for you? Is there another security system you've considered? Do you have any tips or tricks you'd like to share? Feel free to give a shout in the comments or over on Twitter — I'm looking forward to being amazed by your clever setups!
Master your iPhone in minutes
iMore offers spot-on advice and guidance from our team of experts, with decades of Apple device experience to lean on. Learn more with iMore!
Mikah Sargent is Senior Editor at Mobile Nations. When he's not bothering his chihuahuas, Mikah spends entirely too much time and money on HomeKit products. You can follow him on Twitter at @mikahsargent if you're so inclined.