It was not long ago that Rene introduced all of you to yet another TiPb giveaway. Element Case was kind enough to provide TiPb with THREE amazing custom made cases for our faithful readers to win. Today we bring you a full review of those cases, and details on how to enter to win the very first one of them. Read on for both the review, and the contest, after the break!
Design
I will admit I am not the biggest fan of hard cases for any of my iPhones. Usually a simple drop would send a case flying in two pieces with the iPhone following. Now I'm not sure about you, but that is not my idea of protection. Enter the Liquid Case from Element Case. Four nickel-plated screws bolt your iPhone into its acrylic body armor and then a plastic shield snaps into place with the help of four magnets. With this case your iPhone or iPhone 3G is securely held in place and protected very well. So if that accidental drop does happen, rest assured your iPhone will be protected and come away scratch free.
Now you may be saying to yourself $99 for a case is just crazy. Well you do get what you pay for my friends. Every single Element Case is custom built and hand-assembled right here in the USA. They are injection molded from the finest clear Impact-Acrylic and PolyCarbonate polymers. Each case is custom painted with up to 7 layers of House of Kolor paint, which is not only excellent paint but also provides a top notch appearance as well. Graphics are then laser engraved into the flip-lid and backplate of every case, providing a customized look for the iPhone and iPhone 3G. The Liquid case gives you three choices of color: black, grey and white. You also get a free extra lid with your purchase. You will have your choice of 22 different graphics for your lid and and eight different colors. This means you will have little issue coming away with a very unique case. An don't forget for a extra $25 gets you a custom engraving Hence the super cool TiPb logos on the cases we are giving away. ;)
Daily Use
This case has the iPhone gamer in mind (or simply someone who wants the best protection available). The extra size may not be to everyones liking, but one of the nice things about it revolves around it's main purpose, gaming. It fits very nicely in the hands especially while playing a game. One of Dieter's biggest gripes while holding the iPhone 3G in landscape mode was that your hand would cover up the speaker blocking the sound! Well worry about that issue no more gamers.
There is no doubt that dropping your iPhone with this case on will save your investment from any harm. You even have the option of putting the lid on to cover the screen while not in use. Although some may find it a hassle to have to remove it every time you need to access the phone it is nice to be able to give it that added protection while not in use.
Everything is easily accessible while the case is on the phone. From the 3.5 headset jack, power, volume, ring/vibrate switch, and charging port. The Element Liquid Case has you covered.
Conclusion
I have to say, I really do like this case. The many options can make for a unique look and it offers excellent protection. I am not aware of another case out there that enables you to have this much control over customization. From colors to designs, the possibilities are endless. The price is steep and it may not be for everyone but if you are into gaming and want the protection, it really is worth checking out.
Pros
Top notch all around protection
Great for gaming
Feels great in your hand
Looks cool
Very high build quality
Cons
Starting at $99 it is a bit expensive
The 4 screws make it a hassle to put your iPhone in the case or remove it.
The size it adds to the phone may turn some people off.
TiPb Review Rating:
Element Give Away: Case #1!
So now that you've read all about it, how about a chance to win one! Just jump on over to our TiPb iPhone Forums Element Case thread to find out how you can take home the first of three one-of-a-kind custom TiPb'd out Element Cases!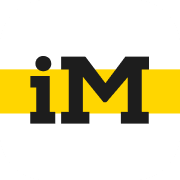 The collective iMore hivemind
iMore.com is your source for all things Apple, and the IM Staff author represents our collective hivemind, for those occasions when the whole team speaks with one voice to bring you important updates about the site, editorial policies, awards, promotions and more.
The iMore team of Apple enthusiasts and experts shows you how to get the most out of your tech life by using Apple products and the apps, services, and devices they connect with to their fullest. iMore is a mainstay in the Apple community for good reason. Every single iMore writer and editor takes their job seriously, and we prioritize accuracy and editorial independence in everything we do, never receiving compensation for coverage and never pulling punches.
As well as our amazing group of regular contributors, the iMore staff team currently consists of:
Gerald Lynch — Editor-in-Chief
Stephen Warwick — News Editor
Daryl Baxter — Features Editor
John-Anthony Disotto — How To Editor
Tammy Rogers — Senior Staff Writer
James Bentley — Staff Writer