The iPhone and music pretty much go hand and hand. Your music deserves to be played through a more than decent stereo headset, one that can deliver clear, clean, crisp sound at any volume. That said, I jumped at the chance to try out the iharmonix Pro i-Series Stereo Headset and put it through some serious usage. You can purchase this exact headset right in TiPb's very own store, for the low price of $39.95. Honestly, I did not know what to expect while waiting for UPS to drop these babies off but I will admit, I was pleasantly surprised. For a full review, read on after the break!
Design
Lets start out by taking a look at the Pro i-Series design. All in all, I am fairly impressed with its build quality. Is it as fancy as some of the higher priced headsets out there? Not at all, but for a $39 it's not to be scoffed at. The quality is definitely sturdy enough to last for the life of your phone. The headset's wires are designed fairly well with a thickness and coating that keeps them from getting tangled easily. That would be good news for all of you who are jamming them into your pockets. It is also important to note that they are about 4 inches longer than the stock Apple headset.
Also included is an in-line microphone with an end and send button. You can use the same button to pause, skip tracks, etc., just like you are able to with the headset included with the iPhone.
Iharmonix even tossed in two different earbud sets so that ears of all sizes get the perfect fit. The memory foam earbuds, which you compress with your fingers and put into your ears, were difficult to insert but I did get them to fit. The rubber earbuds on the other hand were way more comfortable for me. Granted this all depends on your ears and what you prefer.
With every aspect of it' design being positive up until this point, I did I manage to find one negative. Compared to the Apple headset, the 3.5 mm headset plug stands out a bit more than I am comfortable with and does not offer any flex or give if it were to be bumped or tugged on. I've always been a bit leary with any headset I've used for the simple fact that, with one good whack or tug, you are bound to end up with a crack in the plastic around your iPhone's 3.5 mm jack. So that is something that should have been taken into consideration. Other than that one minor concern, iharmonix did a really nice job designing this particular headset.
Usability
Now this is where the Pro i-Series shines. Out of all the headsets I have used since getting my first iPhone I can tell you that you will be hard pressed to find one that will outperform this headset, especially in this price range. The sound quality while listening to music is definitely splendid. You get good bass and more importantly it is clear and heavy without getting distorted at higher levels. As is the case with similar headsets, the bass does not take away from the mids or the treble, so the balance is spot-on at low or high volumes. For all you fans of Dieter and Mike, who star in TiPb's Phone Different Podcast, you'll be really pleased to know voices come across superbly.
Color me impressed. You will not get a better bang for the buck than this.
That brings us to call quality. The Pro i-Series is very good. For the most part, the person on the other end of the call sounds very natural and there's very little background noise. Most of the time friends told me I sounded loud and clear. There were a few instances that I was told I sounded distant but overall that was far and few between.
Conclusion
If you have been looking for a modest replacement for headphones that come with the iPhone, I would not hesitate to pick these up. Sure there are other headphones out there that outperform the Pro i-Series but you better be ready to fork over $100 plus. For $39.95, you really can't beat the overall quality of the iharmonix Pro i-Series Stereo Headset.
Excellent quality for the price
It's cheap!
Lack of flex in 3.5 mm plug
Earbuds may not fit comfortably depending on your ears
TiPb Accessory Review Rating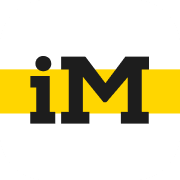 The collective iMore hivemind
iMore.com is your source for all things Apple, and the IM Staff author represents our collective hivemind, for those occasions when the whole team speaks with one voice to bring you important updates about the site, editorial policies, awards, promotions and more.
The iMore team of Apple enthusiasts and experts shows you how to get the most out of your tech life by using Apple products and the apps, services, and devices they connect with to their fullest. iMore is a mainstay in the Apple community for good reason. Every single iMore writer and editor takes their job seriously, and we prioritize accuracy and editorial independence in everything we do, never receiving compensation for coverage and never pulling punches.
As well as our amazing group of regular contributors, the iMore staff team currently consists of:
Gerald Lynch — Editor-in-Chief
Stephen Warwick — News Editor
Daryl Baxter — Features Editor
John-Anthony Disotto — How To Editor
Tammy Rogers — Senior Staff Writer
James Bentley — Staff Writer