Let me start off by saying I'm not usually a fan of any protective skins for any cell phones that are currently on the market. I've found that Egrips for iPhone 3G have to sway me in a different direction, however, and I've found they can be quite valuable. If you'd like a more confident grip on your iPhone 3G, then Egrips available from The iPhone Blog Store for the price of $14.95, just may be what you are looking for.
For a more in depth look, keep reading after the break!
Design
Egrips are made from a specially formulated silicone elastomer that has an extreme amount of friction that prevents your iPhone 3G from sliding around on almost any surface, as long it is dry. You name it, it will stick -- things like car seats, center consoles, counter tops, desktops, laptops and even your shirt sleeve. Egrips are only 0.5mm thick so if you decide these are for you, the days of bulky silicone skins and cases.
In the package you get 4 separate strips to apply to your iPhone 3G. The back piece, two pieces for each side of the home button, and one last piece for the upper right hand corner next to the handset speaker. You may be wondering, where is the piece for the left of the handset speaker? Well that's an easy one to answer: there is none (it would cover the light sensors). Don't fret just yet, you can still place your phone face down without it getting scratched. The three pieces do a fine job. Something else worth mentioning here is that Egrips comes in two variations: black (what I went with), or clear.
Usability
How many times have you set your iPhone 3G down on the passenger seat while you were driving only to take a turn and see your precious phone go flying off of the seat and crashing into the door or onto the floor? Scary moments, I know. I was a bit skeptical when I first received my Egrips but I put it to the test by placing my my iPhone 3G on the leather passenger seat in my car and took a nice quick ride. While I was nervous that my phone would go flying, to my surprise it didn't move an inch. Success!
While some of you who don't use a case may really enjoy Egrips on their own, I can understand there may be a concern for those who do use a case. I have eight or nine cases for my iPhone 3G, with the Egrips applied to my phone I was able to still use all of my holstered cases. Vertical or horizontal, it did not make a difference. For those of you who use hard cases or silicone cases, I am afraid you are out of luck. That add extra thickness of .05mm is just a bit too much for those types of cases.
A few more questions I had were: how long and how well would it stay on my iPhone 3G and would it stay clean? Honestly, I've only been testing out Egrips for about a week and I can say that I see no signs of them coming off anytime soon. None of the corners have peeled up or are showing any signs of that happening, which is a good thing. If you do want to remove it for whatever reason it does indeed come off without leaving any residue or damaging the phone in any way shape or form. Now the other all-important question: how clean would this sticky material actually stay over a period of time? Again, Egrips did not disappoint. What I expected was something similar to a silicone case. You put it in your pocket and when you remove it, it's covered in lint. Not the case with Egrips, which was nice to see.
Conclusion
So if you are someone who likes the whole "naked" look of your iPhone 3G but you want a little more reassurance in terms of grip, Egrips are just the sort of product you should consider trying out. If you are someone who loves a hard case or simply wants the best protection you can get, you might want to pass on Egrips.
Pros
Gives you excellent added grip
Does not add much extra bulk to your iPhone
Fairly cheap
Cons
Does not offer the overall protection that a normal case can
Hinders your ability to use some cases while Egrips are on iPhone
TiPb Rating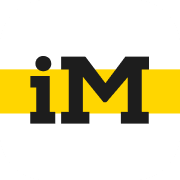 The collective iMore hivemind
iMore.com is your source for all things Apple, and the IM Staff author represents our collective hivemind, for those occasions when the whole team speaks with one voice to bring you important updates about the site, editorial policies, awards, promotions and more.
The iMore team of Apple enthusiasts and experts shows you how to get the most out of your tech life by using Apple products and the apps, services, and devices they connect with to their fullest. iMore is a mainstay in the Apple community for good reason. Every single iMore writer and editor takes their job seriously, and we prioritize accuracy and editorial independence in everything we do, never receiving compensation for coverage and never pulling punches.
As well as our amazing group of regular contributors, the iMore staff team currently consists of:
Gerald Lynch — Editor-in-Chief
Stephen Warwick — News Editor
Daryl Baxter — Features Editor
John-Anthony Disotto — How To Editor
Tammy Rogers — Senior Staff Writer
James Bentley — Staff Writer