I'm a big fan of not using a hard case as doing so hides the beauty of the iPhone. So I tend to look for pouches, sleeves, and sometimes leather cases. Enter the Krusell Hector Leather Case for the iPhone and iPhone 3G which happens to be available in iMore Store for $29.95. I've spent a good amount of time using this case, so read on for the full review!
Design
Lets start out by saying when you first see this case you probably won't come away that impressed. But after a closer look at this side case, it might just make you change your mind. The first thing that you'll notice is how the Krusell Hector Case is built out of a very soft, high quality leather. A lot of leather holster cases out there are very stiff but that is not the case with this Krusell. It is by far one of the most subtle leather cases that I have personally come across in a very long time.
On the inside, Krusell has lined it with a soft suede leather. So there is absolutely no reason to worry about this case scratching any part of your iPhone. On the outside, you have a magnetic flap keeping your iPhone securely in place along with an open slot underneath so you can push up to get the iPhone out with a great amount of ease.
On a negative front there is one thing that I found to be missing... a normal clip. All you get here are belt loops... More on that later.
Daily Use
Like I mentioned, I'm a big fan of not hiding my iPhone 3G in any way, shape or form. When my phone is not in use and is in my coat pocket or pants pocket it is always in one of my pouch cases to be kept well protected. So giving a new case like the Krusell Hector a try was a very welcome opportunity.
Right away I could not help but notice it's one and only major flaw. It only has belt loops and it omits a regular clip! Seriously? While this may work for some of you, it is something that I just could not get past. When my iPhone is not in use it stays protected, whether it's sitting on a desk, table or whatever it may be. In order for this to happen with the Krussel Hector case I would have to undo my belt. Not very convenient in my honest opinion.
Another gripe about the lack of clip is what if you don't wear a belt one day? It pretty much renders this case useless. So note to non-belt wearers out there: This may not be the case for you.
Now for all of your who like having your iPhone attached at your hip all day long. This may just be the case you've been looking for.
When it is attached to a belt, it is actually more sturdy than a normal clip, which leaves you with less of a chance of actually leaving your device behind for someone else to pick up. That is obviously a plus. While wearing the Krusell on your side you will notice that it is reasonably comfortable and eventually you forget it is attached to your side. It's also important to note that removing your iPhone is also a piece of cake. So no worries there.
Conclusion
The Krusell Hector Leather Case for the iPhone and iPhone 3G, available at iMore Store for $29.95, is a good side holster case with one major drawback. Yes, you guessed it. The lack of a normal clip. Now if you are the type of person who likes to keep the case attached at your hip for your entire day, I suggest you give this case a try. You will not be disappointed in it's build quality. It is very well crafted and it suits it's purpose well.
Pros
Superbly built with high quality leather
Comfortable to wear
Does a good job of protecting the iPhone while holding it securely
Cons
Lack of removable clip!
Did I mention belt loops only?
TiPb Review Rating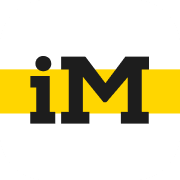 The collective iMore hivemind
iMore.com is your source for all things Apple, and the IM Staff author represents our collective hivemind, for those occasions when the whole team speaks with one voice to bring you important updates about the site, editorial policies, awards, promotions and more.
The iMore team of Apple enthusiasts and experts shows you how to get the most out of your tech life by using Apple products and the apps, services, and devices they connect with to their fullest. iMore is a mainstay in the Apple community for good reason. Every single iMore writer and editor takes their job seriously, and we prioritize accuracy and editorial independence in everything we do, never receiving compensation for coverage and never pulling punches.
As well as our amazing group of regular contributors, the iMore staff team currently consists of:
Gerald Lynch — Editor-in-Chief
Stephen Warwick — News Editor
Daryl Baxter — Features Editor
John-Anthony Disotto — How To Editor
Tammy Rogers — Senior Staff Writer
James Bentley — Staff Writer